NoktaForsCoRe and a real discrimination test!
How often do we watch the discrimination tests? Especially when some new metal detector is released, and the manufacturer together with the retailers immediately start making videos about different tests – discrimination test, some reviews, excavation of a fake treasure e.t.c. But how can you really check your device for the discrimination?
Once my friend and I went for a dig, to explore a new location, where are situated the ancient fields, left from the ancient villages. The friend was walking around the field with Garrett, me – with NoktaForsCoRe. I was digging for metal, sometimes getting some rusty nonsense. Threw a glance to the friend – he started showing me one coin after another. Then he showed me the coin of the middle of XVIII century. I was still empty, without anything valuable or interesting.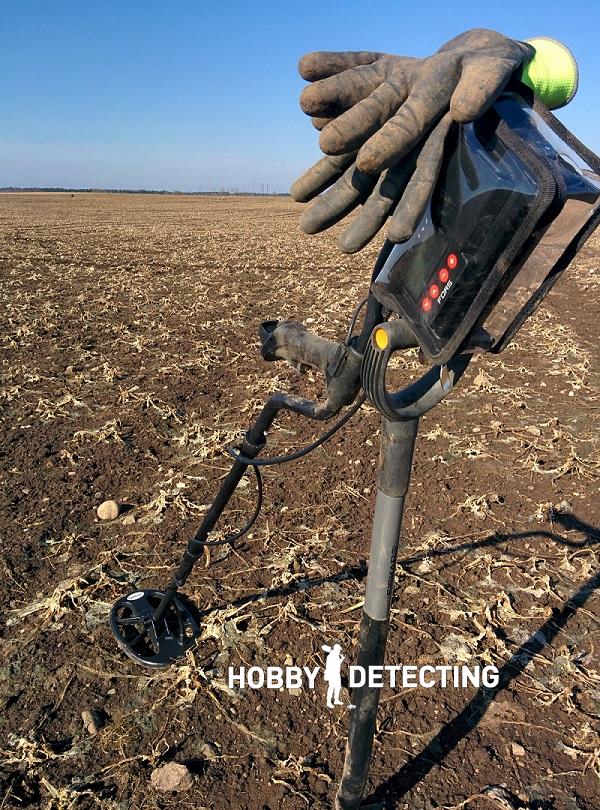 Do you know that feeling? When you're walking and asking the higher forces, angels, leprecons, Santa – whoever – to send you a golden chervonets of Nikolay II or at least something interesting, unusual.
So, I was walking, digging, getting different signals and suddenly saw an interesting signal – totally rusty, and then color. Rusty – non-ferrous – rusty. Something strange. Not like a usual rusty junk, when VDI is jumping from 20 to 60-80 ( Nokta has VDI from 0-99, the interface is very clear), because at first it was a very clear ferrous signal (VDI 20), and then suddenly a non-ferrous one for slightly longer time, VDI 50-60. Decided to dig with a showel. Took off an upper layer, took a pinpointer (I use GarrettProPointerAT), took out firstly a piece of rusty metal, and under that piece saw a dirty, soil-covered round thing.  I picked up that thing with a raising heartbeat – come on, can it be that the leprecons (or whoever there) heard my beggings? I started wiping the dirt from that thing with my glove and noticed a monogram of Pavel I! From that moment for me was totally clear, if it's worth to watch all those discrimination tests, and if they have any meaning behind: the coin was just under the piece of rusty metal!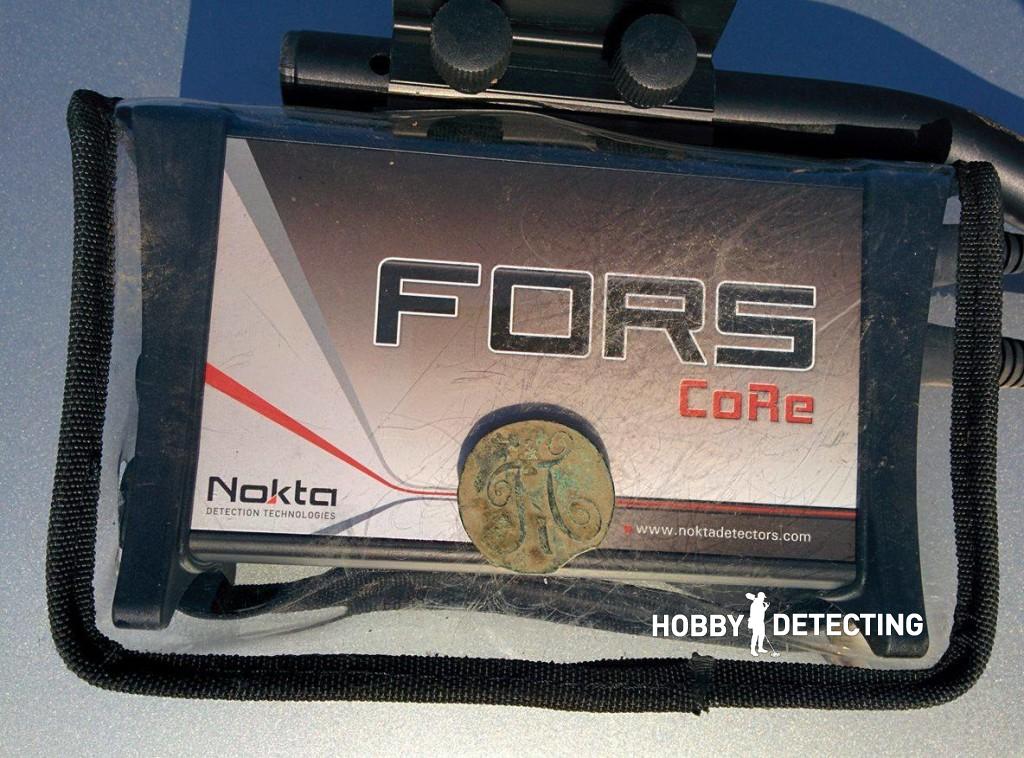 Haven't seen that detector yet? All the information about Nokta Fors Core is collected here.