New Pinpointers From Minelab – PRO Find 15 And PRO Find 35! (News 2017!) – Updated!
Minelab from Australia recently presented its new pinpointers to the world: the PRO Find 15 and PRO Find 35!
This novelty was very much liked by the local diggers, because the price of the model "PRO Find 15" is only 90 euros, and the model "PRO Find 35" is only 120 euros! The PRO Find 15 is a water resistant model, and the PRO Find 35 allows immersion in water up to a depth of 3 meters. But the main thing here, is that the model 35 has a built-in sound discrimination of metals! Iron metals will sound a low tone, and the colored ones sound a high tone. As far as this is practical – it is also a controversial issue, because what if you dig in the pit where there is iron, and your coin is copper, how will this work? This question is one of the questions that need to be answered by testing it in practice. We will see.
Update – introduction video by manufacturer
Minelab released several videos about new pinpointers, interesting to see the performance and how effective they are for detecting!

And what is a DIF difference, do you know?

Minelab claims, that:
Minelab's Detector Interference Free (DIF) technology significantly reduces interference with an operating metal detector, when the pinpointer is switched off, by disengaging the pinpointer coil's magnetic field.​
A pinpointer is large enough to generate its own circular currents when it passes through a detector coil's transmit field. This causes extraneous signals that the detector will sense. With DIF technology this is no longer a problem because circular currents do not flow, and false signals do not occur. Such a simple!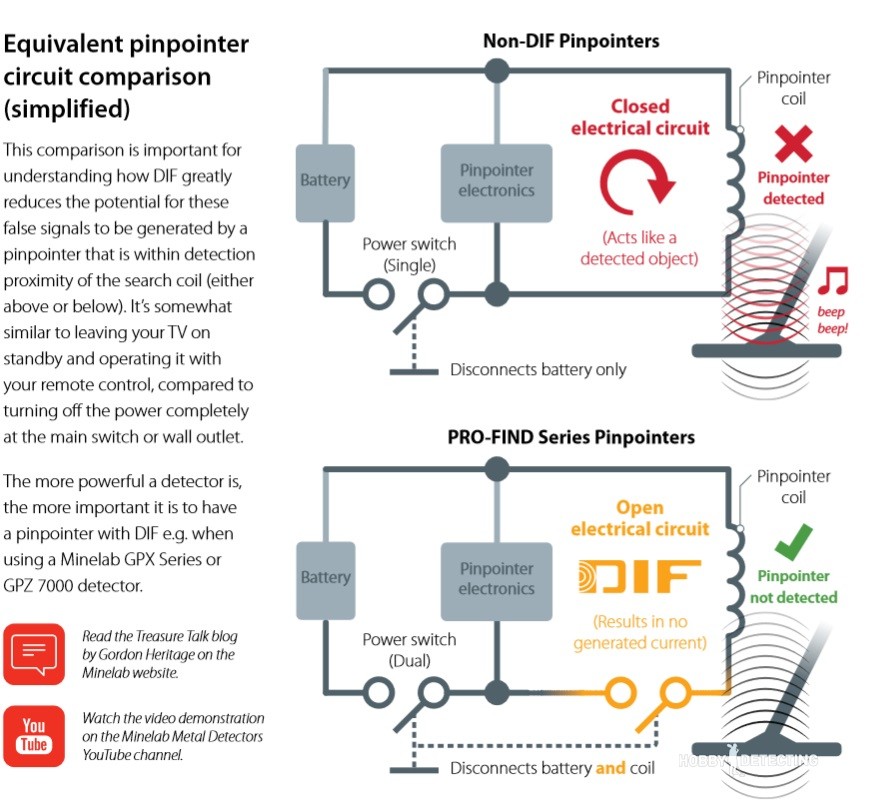 You can read more about DIF-technology here. Simply explained!
All news from the world of treasure hunting we collect here. How do you like the Equinox novelties from Minelab? Read more about it here!