Woman got back lost £10 000 diamond ring
A British tourist was reunited with her precious diamond ring after she lost it in the Mediterranean Sea on holiday.
The £10,000 family ring slipped off her finger while she was swimming in deep water. The platinum ring had been in her family for three generations until she lost it.
When she came home she contacted a retired diver named George Edmunds. She agreed to pay for his ticket to fly him to Majorca to look for the ring. She even flew down there herself and pointed out the place where she had lost the ring.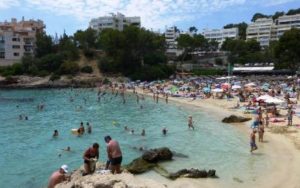 George actually found the ring beneath 8 cm of sand, 10 meters away from the beach. So i guess you can say this was like one of the stories when everything ended in a good way.