What can be found on a European beach with a detector? (Fisher F44 with the Nel Tornado)
Usually, detectorists are divided into several categories – we have the "war-diggers" which digs old battlefields, there are "historians" who digs relics and coins, and there are "beach-detectorists", who, like to listen to the sound of the waves and answer questions from curious tourists. Some people are a mix between these categories, but they all tilt more to one category. A friend has sent me photos from the summer as he walked along the beach in Spain and dug up all the coins and jewellery. It is not that hard to begin beach-detecting – a simple metal detector in the price around 300 euros, a good coil and a shovel:)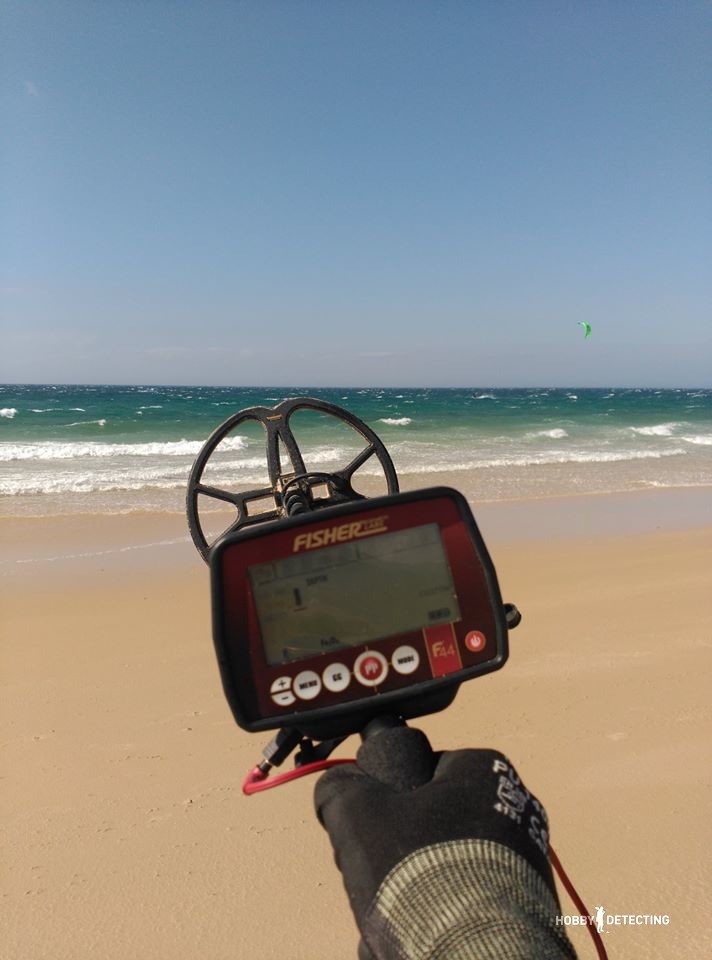 Especially with such beautiful views! And here are some photos of the finds:
Gold rings – white and yellow gold. Whether to find the owner or keep it for yourself, everyone decides for himself.
A lot of coins, especially one and two euros.
And the most important thing is: being in fresh air with the sounds of the sea, and the sun.
Do you ever dig on the beach? I have always wanted to.