Wallet, cross and other finds with the X-Terra 505 (+ photos)
Today the snow fell, and i'll admit i want to go out detecting. Another month or two and the frosts will hit. Moreover, my comrades have such good findings, and i just sit here … I don't know about you, but I'll pack my backpack. If not today, then tomorrow, I am sure to go detecting!
And here we have a story of an outstanding detecting hour i must say! And i also have the pictures that prooves this. Forest dig results with my detector Minelab X-Terra 505.
First was a clear, a cartridge like signal, but then i pulled out a cross from the 16th century, beauty … i accidentally hit it with the shovel, but that is fixable!
Further more: An axe, two Mosin Nagants, and the remains of a wallet …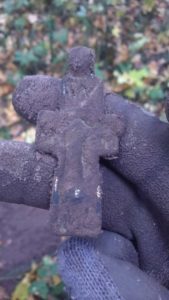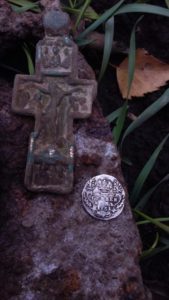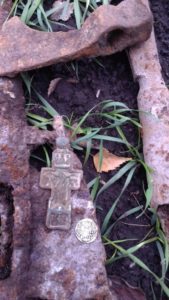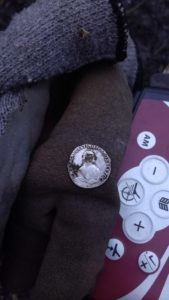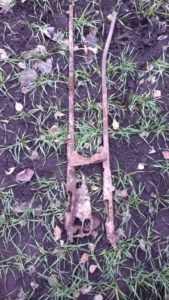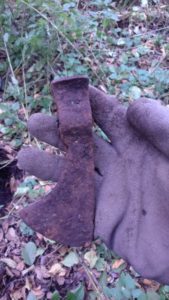 Here is the cross after some cleaning. Prettier, isn't it? And here we also have the coin pile from the purse. We admire and wish everyone such finds!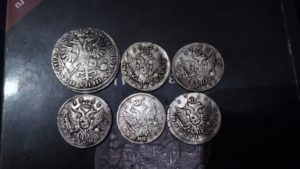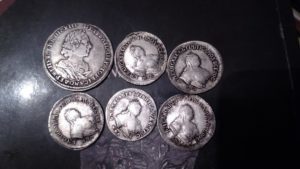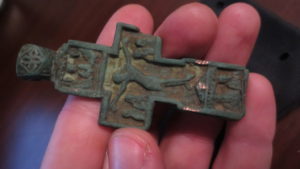 More interesting finds here!