The rumor about Minelab
Some bloggers recently wrote that the future of the known company Minelab "is not looking bright". They wrote that Minelabs "top executive" Gary Schafer left the company to sell "umbrellas, pens and stickers". Therfore we decided to do a little "research" and find out, are these rumors true? Are these simply rumors created by bloggers who are eager for attention and sensation, and who are trying to convince us this is true?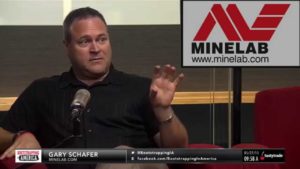 First of all: Yes, Gary Schafer has left Minelab. As it is with all large companies, people come and go over the time, but this does not necessarily mean that the company is going to be a disaster, nor its future products. But guess what? Gary Schafer was not  Minelab's top executive. Minelab's top executive is Peter Charlesworth, and he has been it for the past 8 years. And what does this mean? This means that Minelab's top executive never left, and that they simply are lying to get attention or whatever they are trying to achieve. And who knows if this is the only lie they have written? They also wrote that minelab has become "worse", and they claim that the minelabs go-find series was a "total disaster". Well you know what? Minelab's products are developed in Australia by the largest engineering team in the industry of metal detectors. Minelab are coming up with more products than any of their competitors, and they also have more patents. Minelab products are known for having the best preformance. Minelab has 4 big office locations around the world – Adelaide, Chicago, Cork and Dubai. Now tell me that is "not looking bright". Minelab is also very known among metal detectorists. Minelab has been in business for over 30 years!
As it is a publically owned company, anyone can see the results of the Minelab business. And it is not bad! Just take a look at this video:
As you can see in the video they have a large, modern building. They also have lots of engineering staff working on something- maybe a new detector?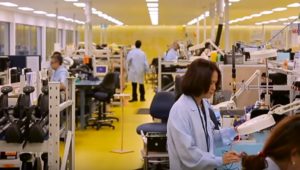 The factory does not stand still, but is constantly producing metal detectors.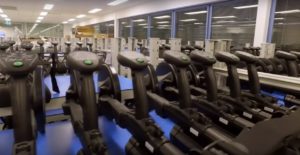 So what do you guys think about this?