Teknetics Direct 4th of July Promotion 2017!
Hello guys!
Got a good news about Teknetics Ameritek Offer.
Teknetics Metal Detectors have a good offer if you need to update of simply get your first metal detector! They are having a huge sale from June 26th until July 11th 2017 at http://www.tekneticsdirect.com.
All you need is to use my code A1479 during checkout at to receive the following with an Ameritek purchase.
$50 off MSRP
FREE rain cover
FREE coil cover
FREE finds pouch
FREE shipping (FedEX!)
5 YEAR warranty
Factory Direct from Teknetics warehouse
http://www.tekneticsdirect.com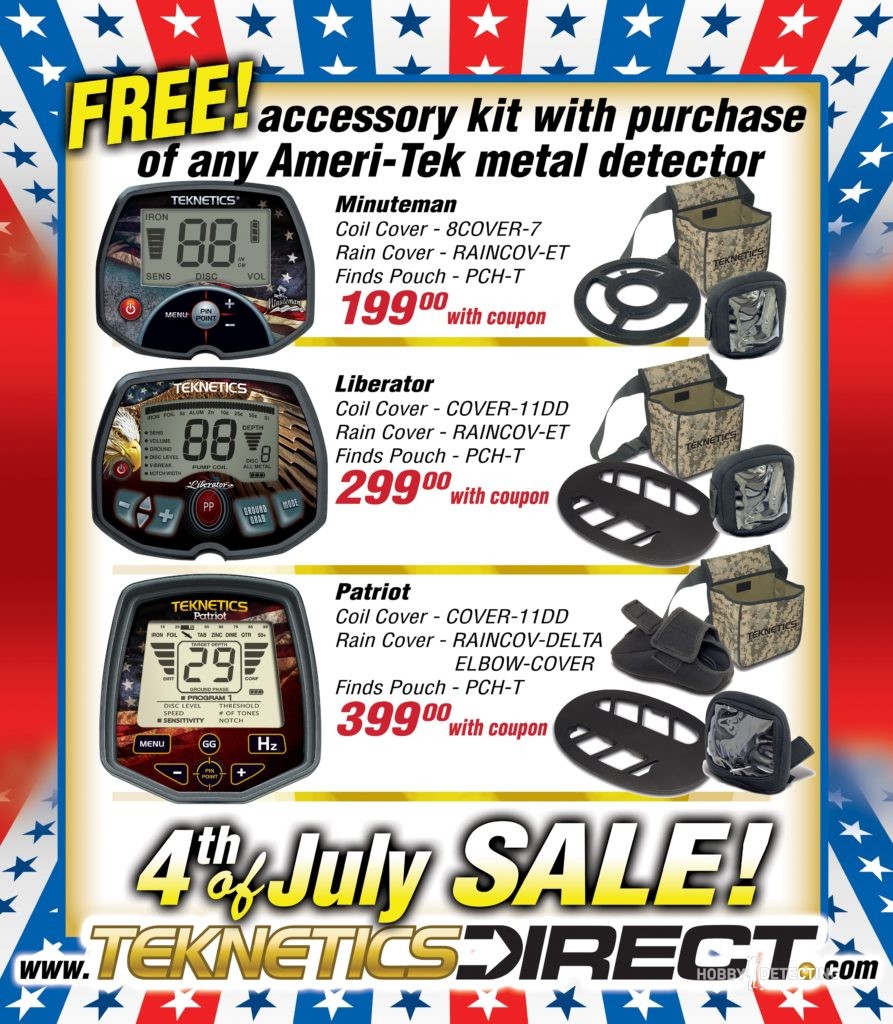 Don't miss this good deal!
Looking for more Teknetics products info? We have it – reviews, finds and tips about Teknetics metal detectors!