Sensational gold-find in Norway
Almost half a kilogram of gold, probably Roman, was found in Skaun, Norway
Magnus Meistad did the find after detecting late thursday night. The discovery was made in a field in Norway where he found over 450 gram of golden rings.
This is a fantastic, unique find, especially for being found in Norway. It is around 450 grams of gold, but still a massive find. These are golden rings stuck together, probably used as "payment gold".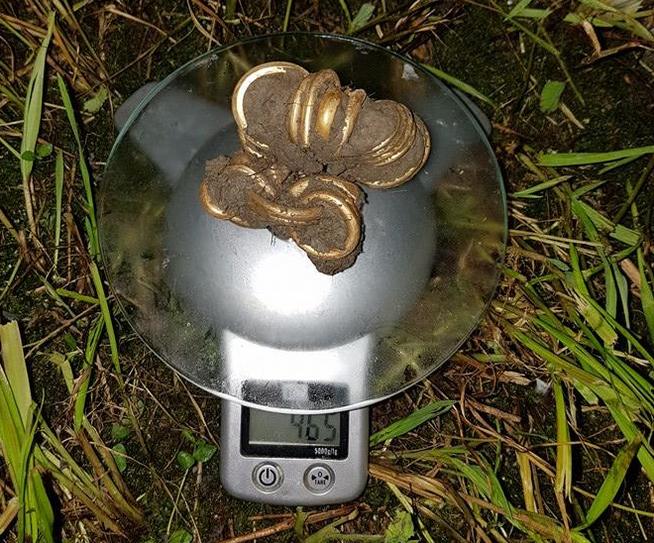 The rings can be dated back to between year 200- 400 A.D.  Magnus Meistad, the guy who found these rings handed them in to the museum, which you are required to do in Norway. There has never been found anything like this with a metal detector in Norway before, so this is a sensational find. Meistad found the gold in 2 different places. He found the first piece almost on the surface, and the second one a metre away from where he had found the first one.
Meistad described the signal as "the same signal when you find aluminum soda cans". He did the find with the XP Deus detector.