Bredon Hill Hoard (<3000 roman coins)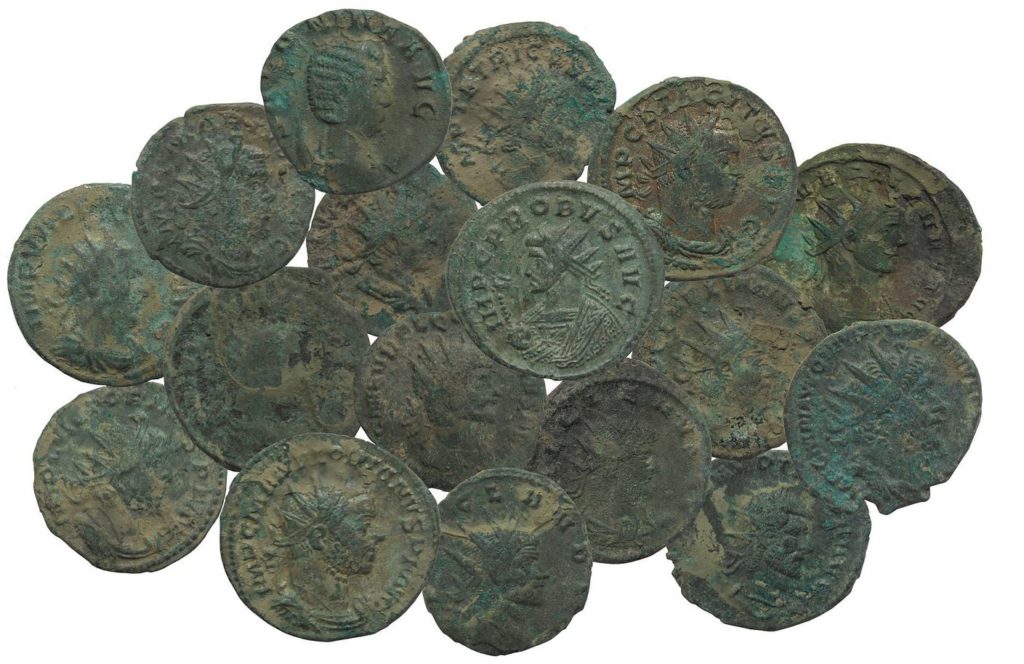 It is a story from June 2011. Two guys from Redditch (Worcestershire, England), Jethro Carpenter and Mark Gilmour, were detecting on a farmland on Bredon Hill while they found something. At the depth about 50cm there were several sherds of pottery and coins… quite many coins. Yes, it was a big clay pot full of 3rd century coins! When realized it they contacted local Finds Liaison Officer.
After a couple of days excavation of the sight was made by archaeologists who discovered the whole Roman villa at that place!
Total amount of the coins inside the pot was 3784 dated from 244 till 282 AD. They included 19 different reigns from Philippus II (253-260 AD) till Probus (276-282 AD). Nominally silver all of them actually copper ones in reality. They were severely debased containing only 1-5% silver.
Amazing find, isn't it!?
Share with us Your interesting finds and read some more about hoards !