Starting The Season With The F75! (Amazing Find, Photos+)
Foggy spring morning in a field with the Fisher F75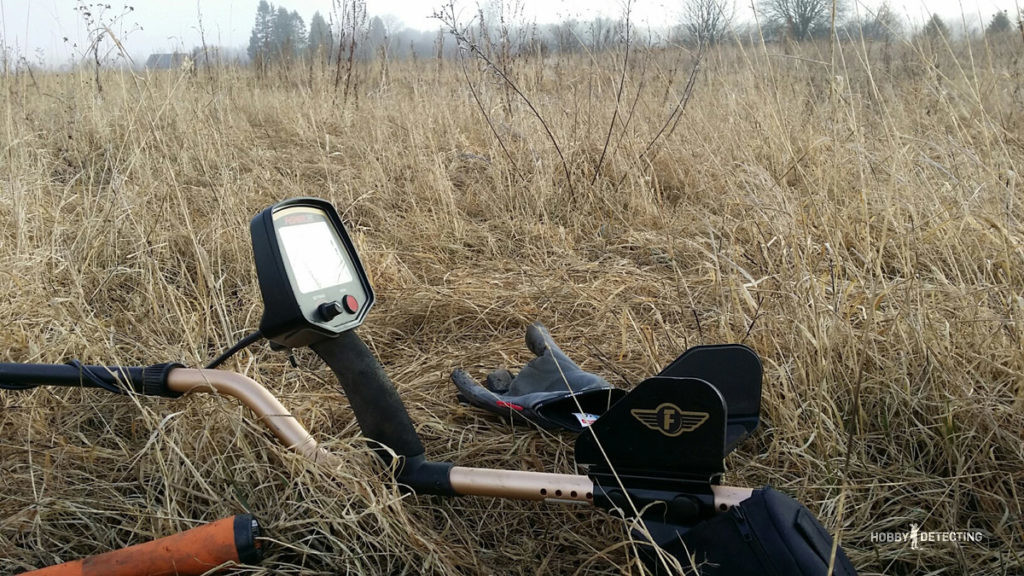 The early spring in our Nordic country is characterized by low grass, cold weather and wind. Not too good weather, of course, but the northerners are not so easy to stop!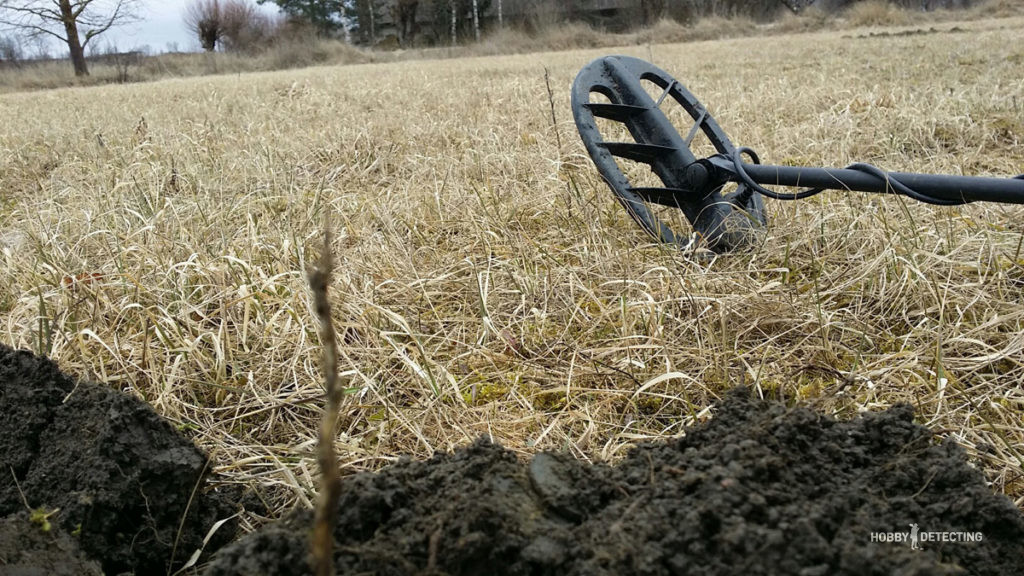 I began to recall the places where to couldn't detect in the sommer. The first stop I made was on a plowed field, where there used to be a little village, now only marked by some stones. Walking aroud on a filed i found during my research in the last season, i found a coin from 1813, and even some older coins I couldn't read the date on. The first coins of the season!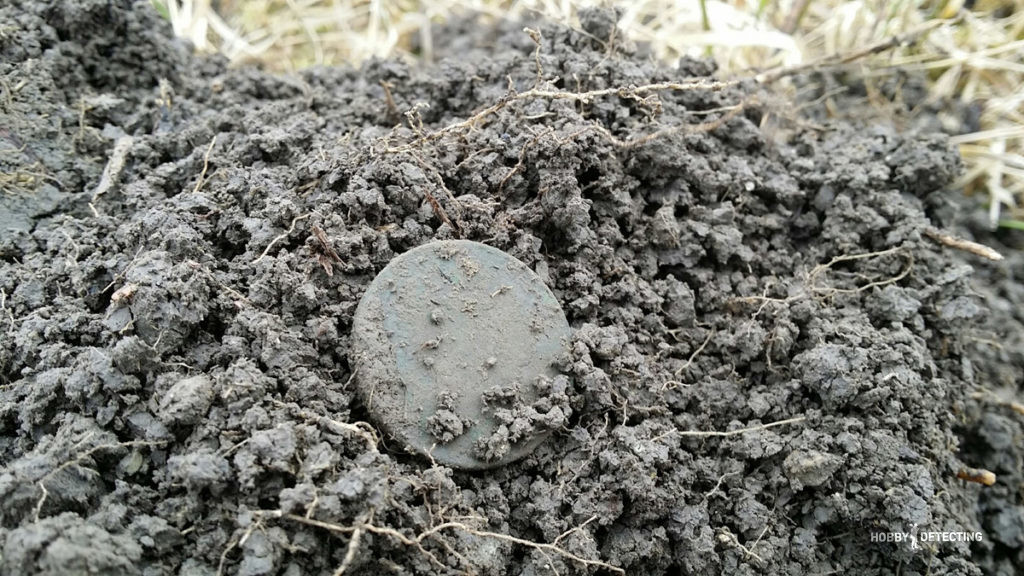 I wandered around the former village- a lot of iron and broken bricks, not much of interest. I did not walk too quickly, trying to separate false signals. I found pieces of a Soviet aluminum pot with inscriptions. "Mino M" was here with a 1942 model aluminum pot.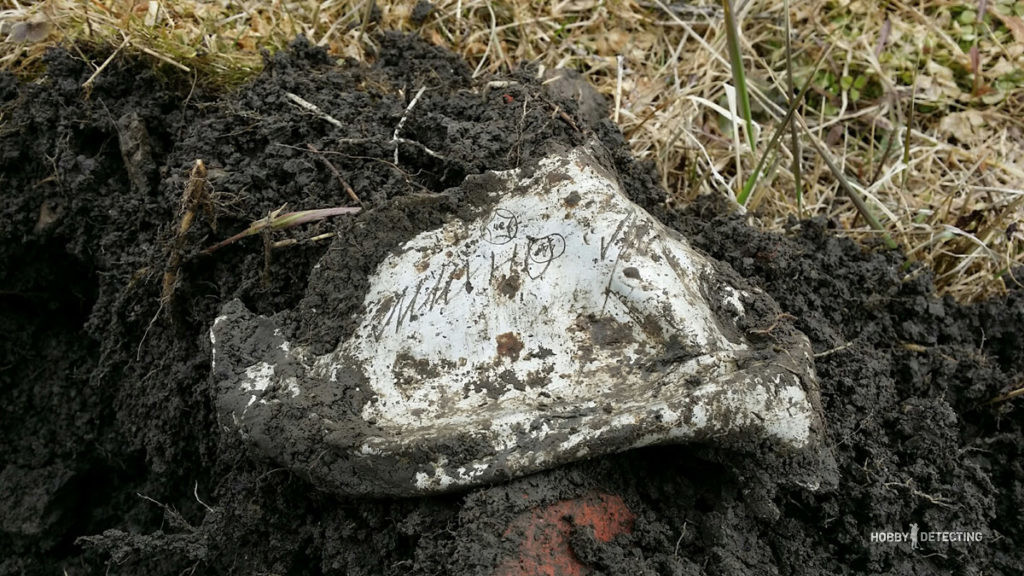 I moved to a field close to the village. Just casually walking on a field, not bothering anyone. Something tells me that only the most lazy people have not been digging here. All of a sudden – a button with an anchor and crossed axes appeared. Maybe navy lumberjacks? 😉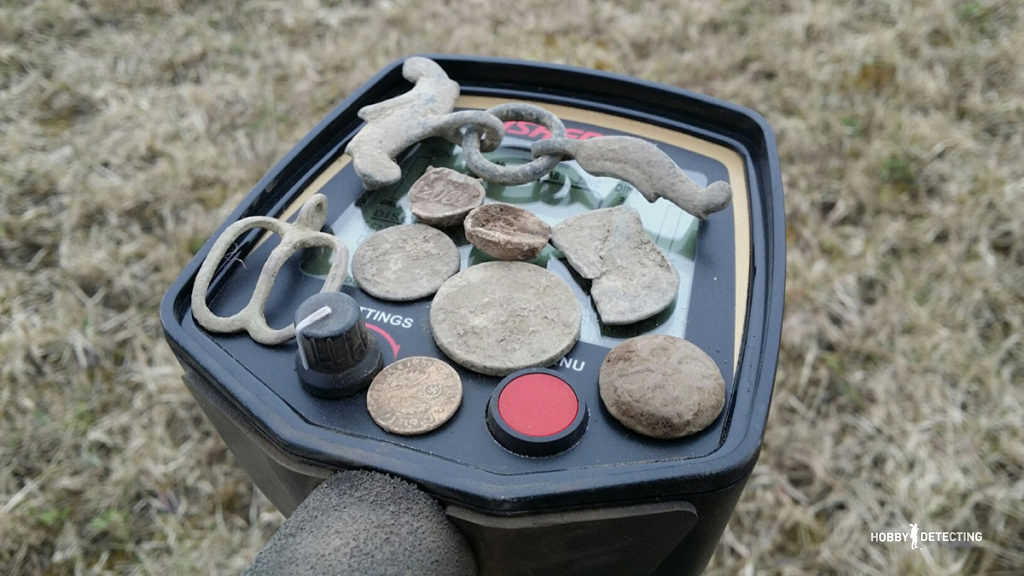 I was starting to think about a new place to dig in the next village. The next time i will go there, to dig for three hours and to only find a single coin, that i apparently miraculously missed last season.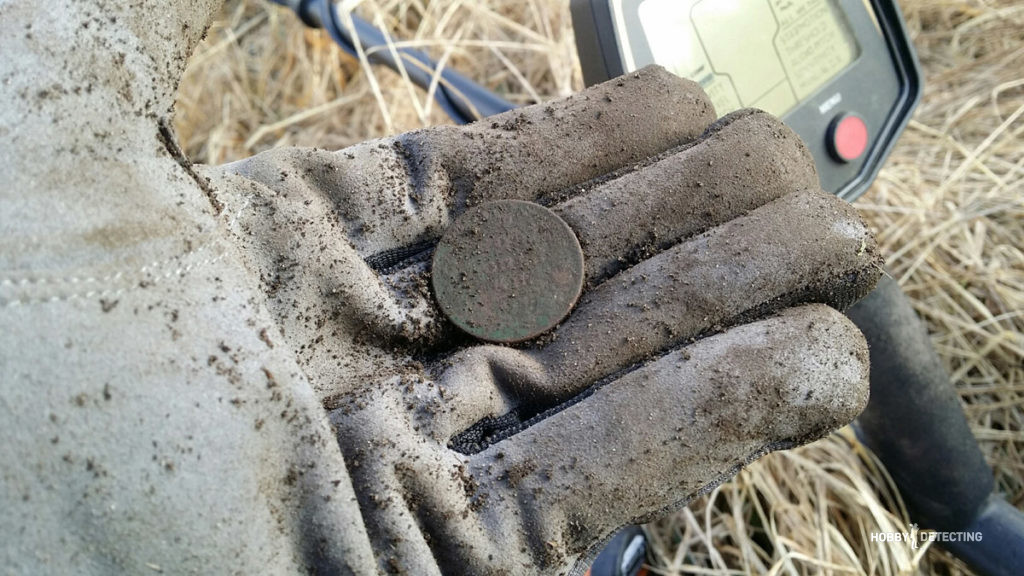 I really needed to sit down and look at the maps. I needed new places for new discoveries. I opt for the most God-forsaken village in the middle of the forest. I went there with one of my friends to just see if there coincidentally had been anyone there, and all of a sudden…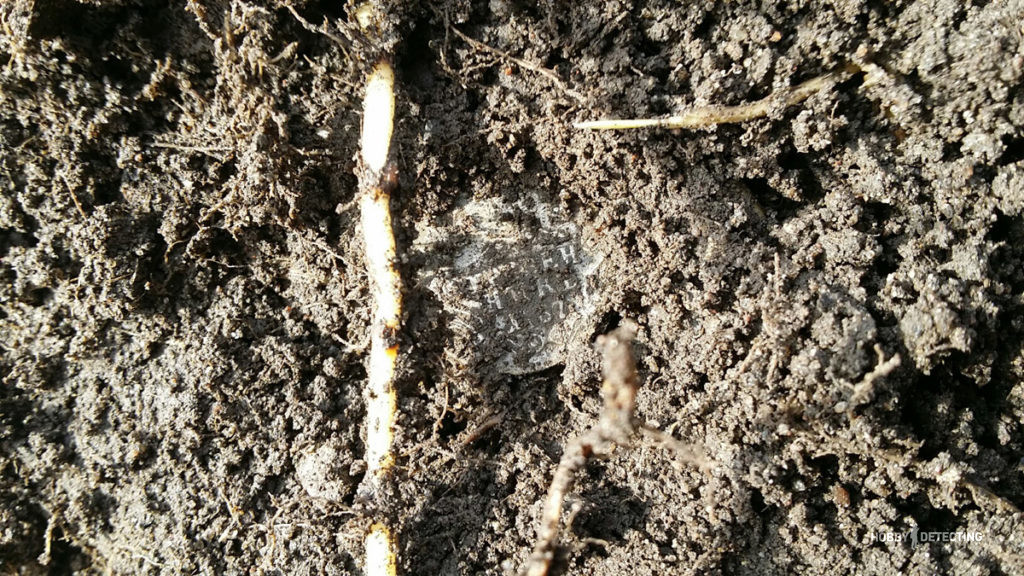 That is the feeling of "Oh damn!" A silver coin is not just nice, but also a sense of accomplishment for a detectorist. I carefully picked up the artifact from the ground. Photo for memory. I did not rub it, i washed it at home. The coin was from 1787.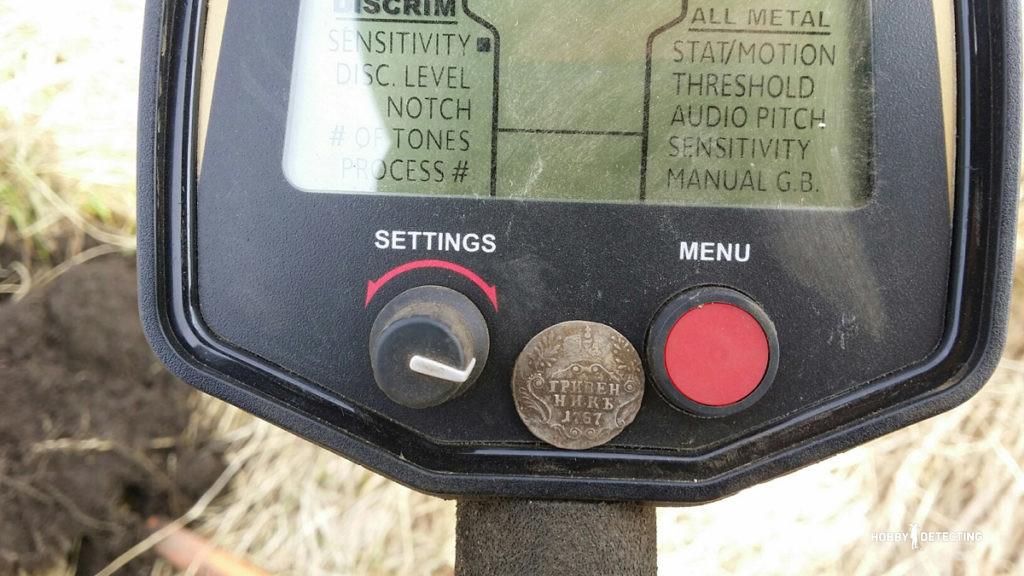 There was also a copper coin in the heap. Large coins are certainly pleasant, but not as much as silver. Although there was not a lot of coins, but the time was spent excellent. New place – it is certainly nice.
A tip – in the new season you should look for new places, where you will have good luck!
More interesting posts about the Fisher F75 you can find here!