New technology from Fisher/Teknetics coming this year?
Recently, in Germany there was a major exhibition, IWA 2017. This is a huge exhibition of weapons, optics, gear and different Hobbies in the fresh air, mostly active, so metal detector manufacturers were also there. I was trying to find information on the results of the exhibition and i found some about the Fisher/Teknetics.
As far as I know, Fisher/Teknetics constantly participates at this exhibition and traditionally announces new products or show news at CES (consumer electronics show held in Las Vegas). So this year, the guys from First Texas brought new items for the American market — the detectors AmeriTEK.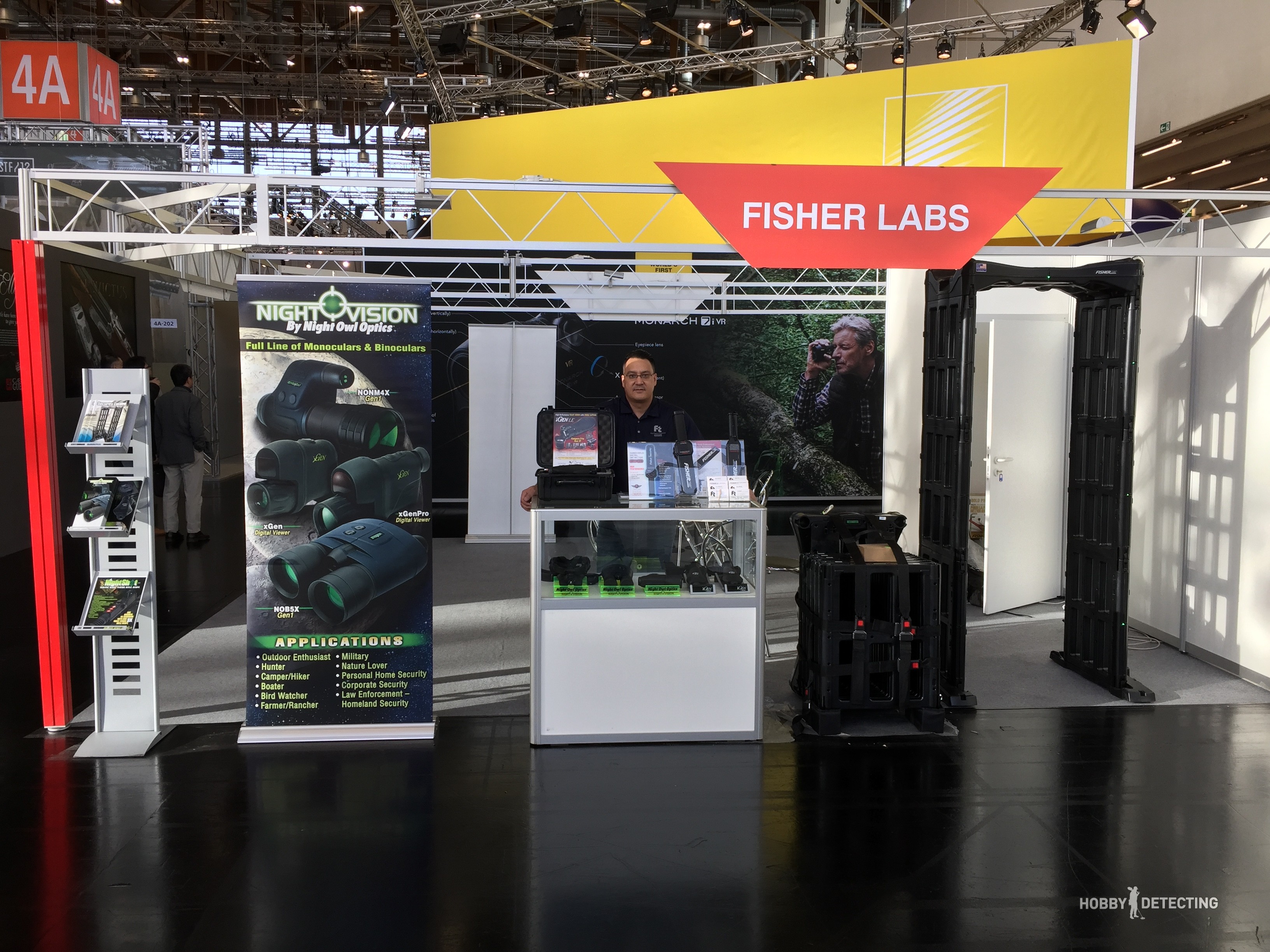 Our source says that Fisher/Teknetics announced a new pinpointer this year. What do we know about it so far? The pinpointer is very compact and a real competitor of the popular "Carrot" from Garrett — Garrett Pro-Pointer AT. The main bonus is it is in small size. All the pinpointers quite large and, probably, this idea will be good.
Early next year there will be a new top-end device from Teknetics which is wireless and waterproof. It seems that Teknetics wants to overtake Garrett and Nokta/Macro who slowly rises with their innovations. Has everyone heard that in may, Garrett announces a new detector? Perhaps it will be the Garrett AT PRO 2?
But most of all i was struck by hearing about the new technology. Of course, the developed detector will cost around $2000, a brand new technology, but there are no news confirming this yet. Apparently, they want to crush all the competitors with something new, but at this price, Oy vey!
Looking for more news from the detecting world? You will find it all here!