Two new promos on Teknetics direct – for T2+ bundle and G2+!
Hey guys! There are two outstanding promos on Tek-Direct right now. The T2+ Introductory special $549 and the G2+ at $449!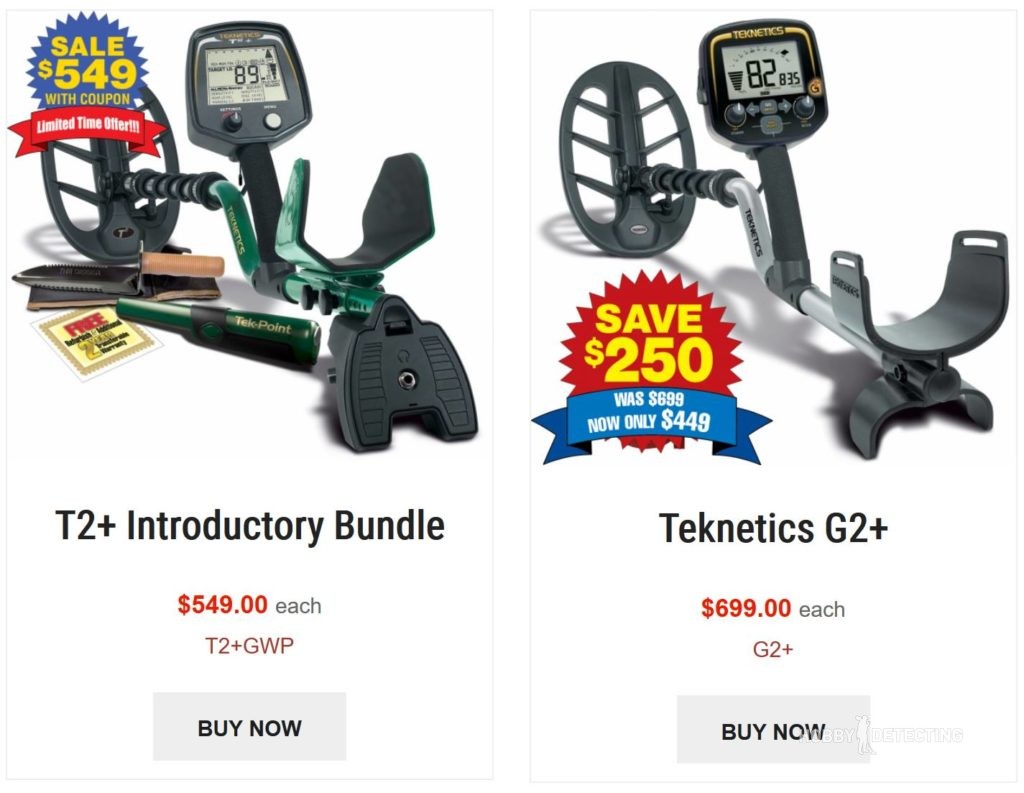 Don't miss this deal, save more than $250 with PROMO CODE: A1479
Order here: TekneticsDirect metal detectors
Some videos about Teknetics T2+:

Team Teknetics hunts:

And part one:

Do you have a good metal detector? No? It's time to upgrade yours! Hurry up till the deal is available!