Metal Detector Fisher F44 and CORS Detonation coil depth test! (Video+)
Are you wondering how to improve detection depth on your simple Fisher F44 metal detector? That's easy – and trust me, you will get more finds with it, because it is a lot of relic waiting to be detected located on a depth more than 15 cm. Why 15 cm? It is average efficient depth for the almost every cheap and semi professional metal detector!
Answer is simple – just add aditional bigger coil and you will get an increased depth. That's the simples solution as possible. On a video you will find a test with CORS Detonation 13×14″ coil.
If you don't have a time to watch this test, but want to know the result, here it is: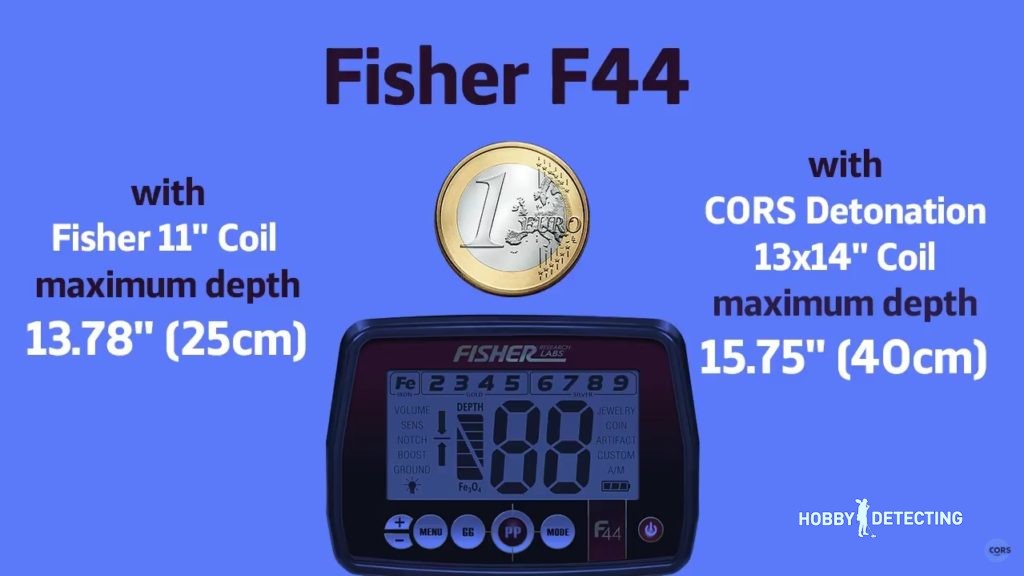 Incredible? Yes! 40 cm (15.75″) is a good result!
It is also useful to subscribe to Cors Coils Youtube channel.
More about Fisher F44 we collect here and you will get more info about Cors Coils here. Happy Hunting!