Manufacturers Joking About Each Other (Teknetics Vs. Minelab, Battle Of The Pinpointers, Funny!) – updated!
Sometimes, the different detector manufacturers love to make jokes about each other for promotional purposes, and for us to have a good laugh.
This is one funny example of that, and what do we see here under the advertisement of the new pinpointer? A little hello to Minelab!
Update!
Sometimes such jokes are finishing not as good as planned, but as the final result of that story – two comments and screenshots from Facebook: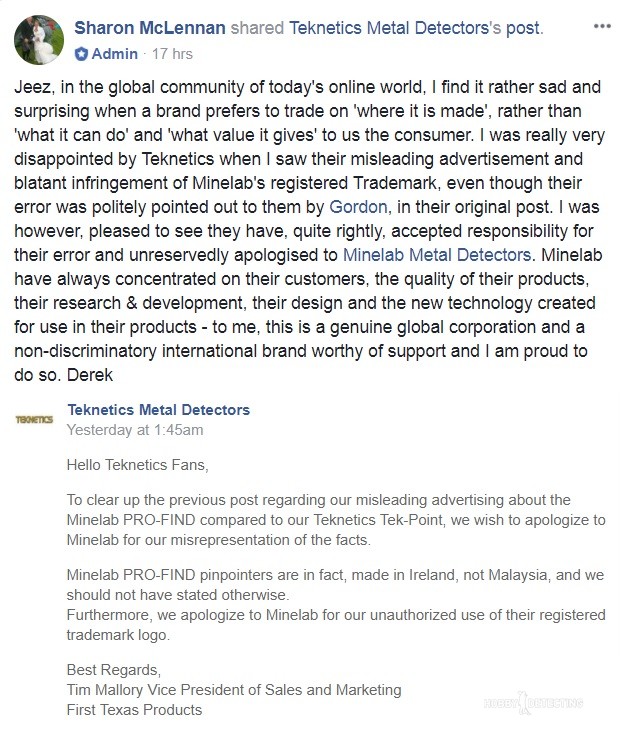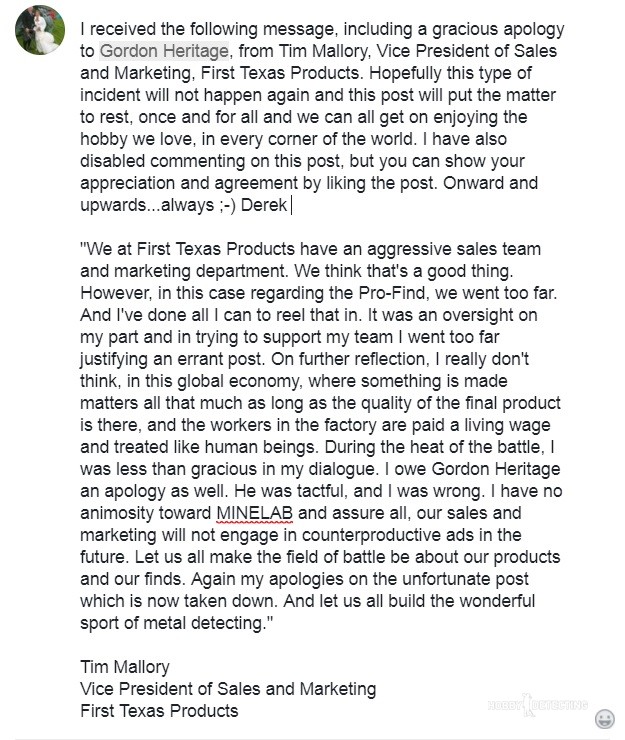 Teknetics said sorry, as a fact. Such a happy end!