"Hallstatt" Bronze Sword Sold For $3560 (One more great find!)
Here is a perfect example of a known type of bronze swords, the "Hallstatt". This one was sold at an auction in January 2017 for $ 3560.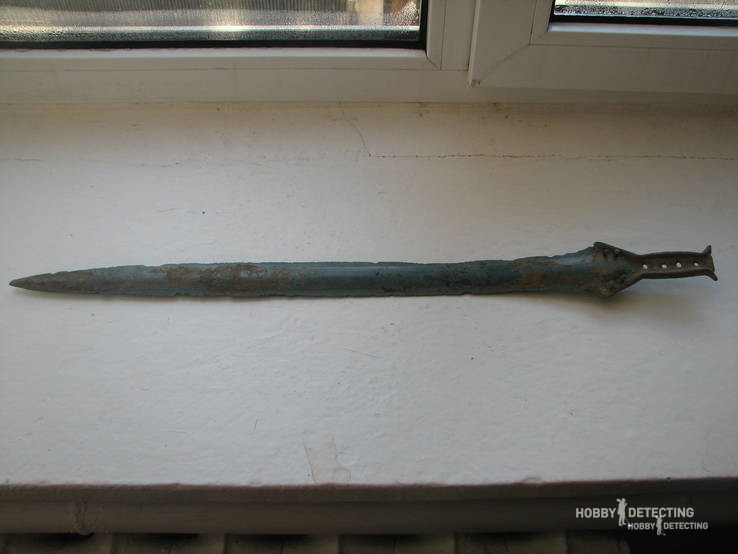 It was found during detecting in a forest in the Khmelnitsky region, Ukraine. Similar bronze swords were popular throughout Europe in the 7-3 centuries BC, although relatively rarely to come across in a such condition.
Hallstatt, an area in today Austria, where this sword is believed to have originated from. The sword was usually worn in a wooden sheath in a sling across the shoulder.
More interesting finds here!