4,000 year-old bronze axes found by a detectorist in Wales!
A detectorist in Wales found bronze flat axes that are over 4000 years old, and now they are officially declared as a treasure.
The detectorist Paul Howells found them when he was detecting in a field. The finds were reported and sent in to the National Museum of Wales. The axes were declared as a treasure according to the museum.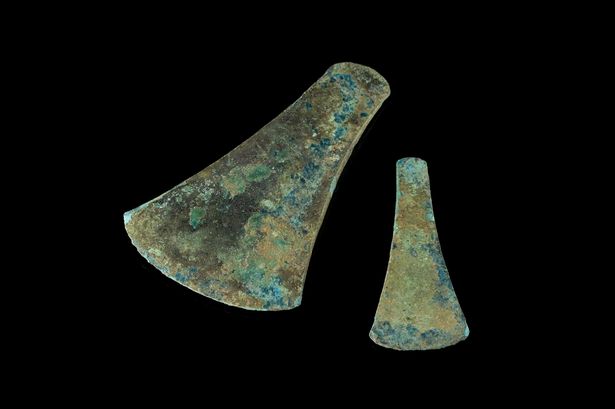 These axes are bronze flat with a wide blade edge, one a smaller variant of the other. They date back to the beginning of the Bronze Age around 2200-2050 BC. After the axes were found there was an investigation of the find area by archeologists.
The axes were found placed flat, one on top of the other, and they were placed under a stone. This probably means they were buried carefully. Experts state that these must have been two unused axes when they were buried, looking at their condition today.
One can then start to wonder, why were they buried that way? Maybe this was some kinds of offerings at a religious ceremony, or did someone hide them there to come back for them later? What do you think?