Detectorist finds 2000 years old Roman lead ingot
A metal-detecting amateur found the dream find of every enthusiast- a 2000 years old ingot from the roman empire. Jason Baker, a 31 year old Detectorist stumbled across a 60 cm big ingot at a farm during a detecting rally. He said that he heard a really good signal and that the detector almost went crazy, so he knew there must have been something big there.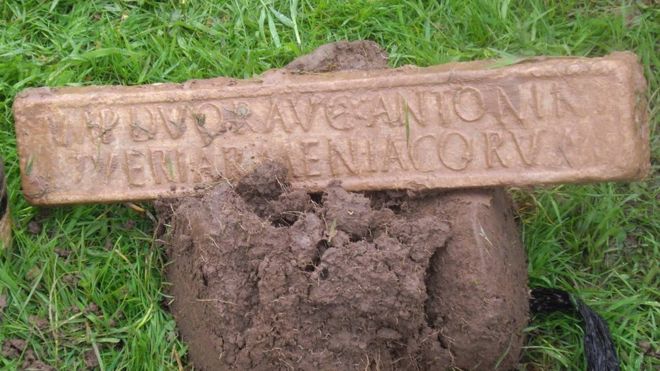 The romans mined up lead, and casted it into big blocks of lead, put the emperors name on and sent it back to Rome. This one probably got lost. He doesent have to split it 50/50 with the landowner, because it is made of lead and not gold or silver, like the Treasure Act says. What do you guys think about this find? Should he donate it to a museum or sell it?