Why do you need a pinpointer? (Experienced diggers tips)
I remember when I was just starting metal detecting, I did not consider a pinpointer for a necessary gadget to have. I had a metal detector with the standard mono coil, and therefore i did not dig any deep holes. Therefore i often found the target pretty quickly. "And why do we need this pinpointer?" – I thought then. I kept on thinking so until a friend of mine gave me his pinpointer to borrow for one day. After that day I wanted to get one myself after experiencing all its advantages for the localization of the finds.
It has been several years since that day. Now i always have my pinpointer with me, as well as a metal detector and a shovel. But why is a pinpointer so important that detecting without it is not preferably? I will answer this questin punctually, thereby helping to understand the necessity of the pinpointer and making the right decision about buying one.
1. Save time. The sooner you will find your target, the faster you can get going further. After all, searching the ground with your hand is not too fun of an activity, but often very time-consuming.
2. Saving your energy. When for example your target is somewhere in a hole, you begin to expand and deepen it, trying to get the find out of the ground. Wityh a pinpointer it is much easier to locate your find in the pit and thendig it out.
3. Detecting at night. In general, advanced pin-pointers are equipped with an external LED. After sunset, turning a flashlight on the dark ground makes it easier to find the object. Also, this light is very useful when searching in for example an abandoned building.
He who digs with a pinpointer, never sits for long near the holes.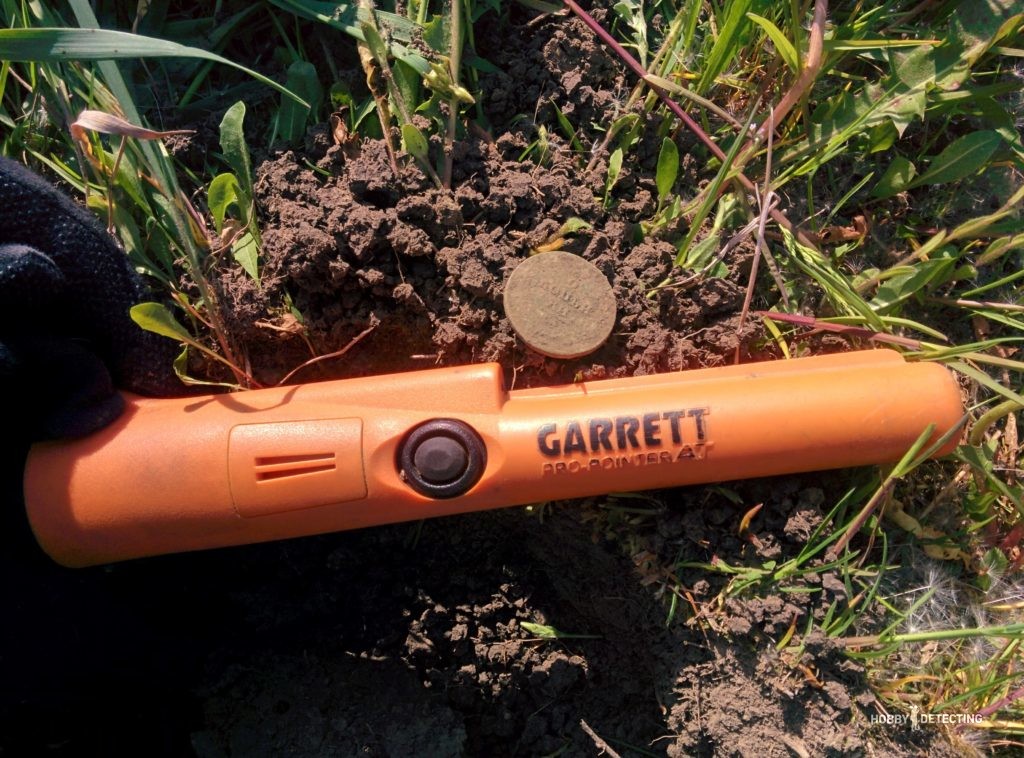 How to choose a pinpointer.
I have tried a lot of different pin-pointers and now I can give advice on the choice.
1. Sensitivity adjustment. No wonder all the top pin-pointers have the ability to set the sensitivity level. Yes, it becomes less stable, but it increases the detection depth. This is very useful when localizing objects in the "wall" of the hole.
Good detection range can also be useful when looking in an old building. After all, behind any board there can be a treasure that a good pinpointer will see.
2. Flashlight. How many times have I been "saved" by the built-in flashlight. At night, when no one is looking and do not get in your way – just dig and enjoy. If the pinpointer does not have a flashlight, then as soon as it gets dark you will have to pack up and go home. And it will be a shame if you maybe missed the find of a lifetime by some inches.
3. Work under water. A pinpointer should be able to fearlessly dive and work under water. On some models the manufacturer writes "water-resistant". This does not mean that you can stick the pinpointer into the water, or even to use it during rain – here they have in mind that the device will withstand high humidity and slight drizzle rain.
If you detect in shallow water, the pinpointer must necessarily be 100% airtight. If it only is"water-resistant", that is a big risk of drowning it (heard full of such stories).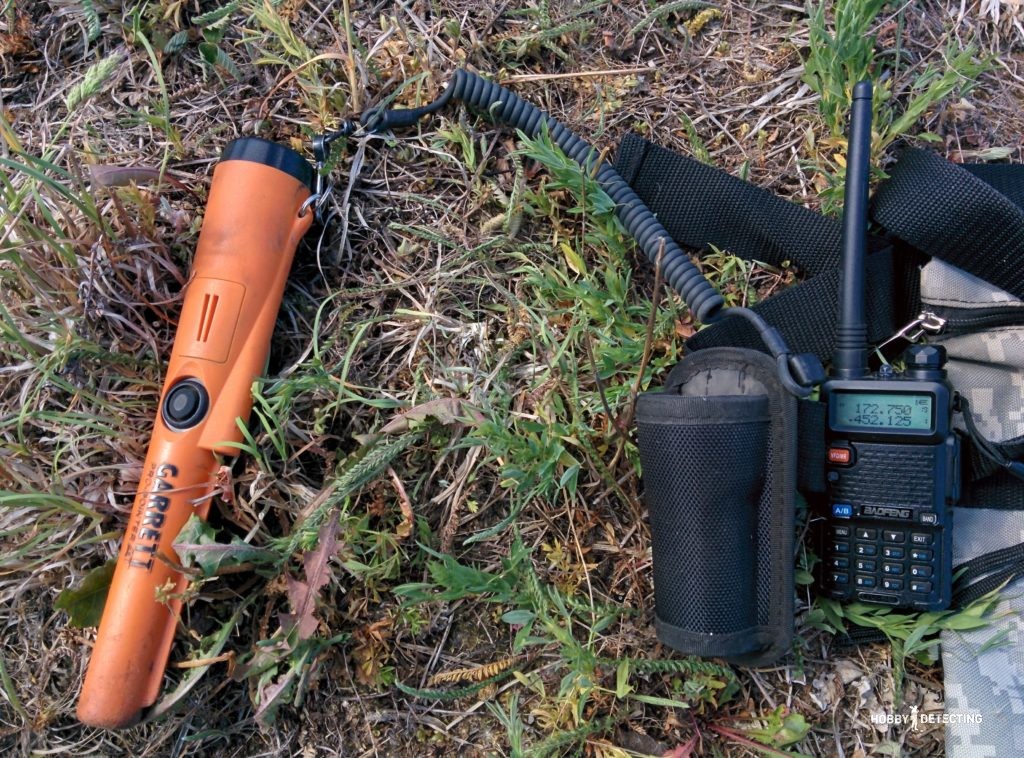 Here are some of the best pin-pointers out there for sale that meet the requirements in my opinion: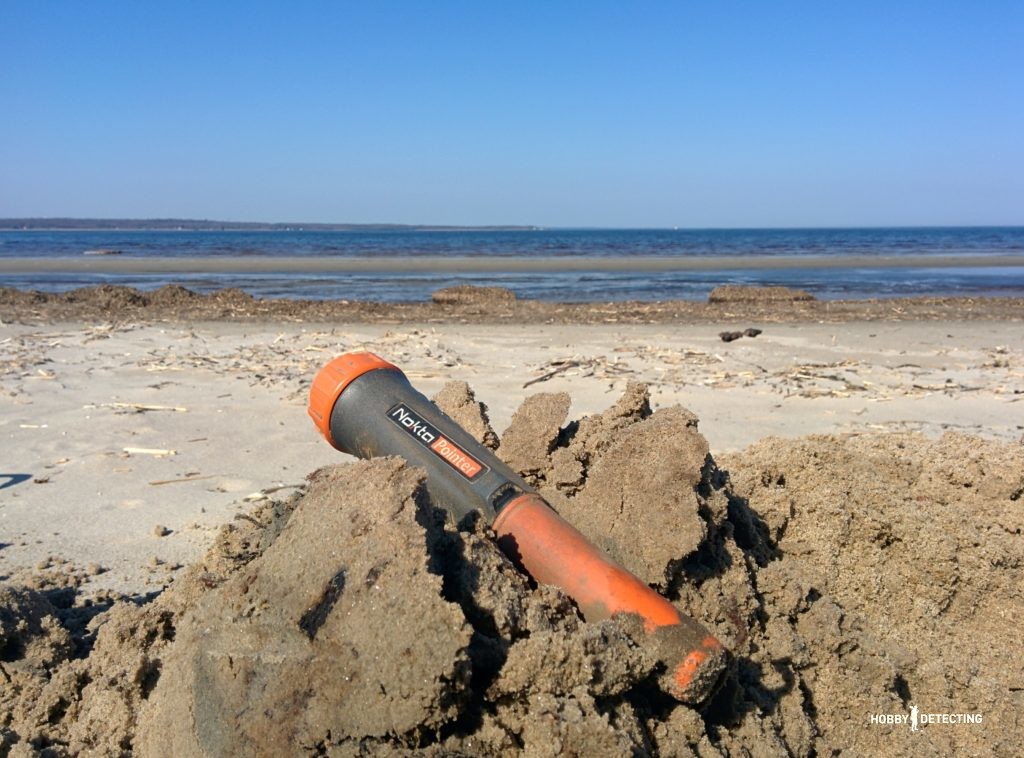 Do you still think whether you need a pinpointer or not? While you think – others have already dug out their find and have time to dig further, while you're standing over the hole.
Everything interesting about pin-pointers we collect here, reviews, tips and news.