The new XP WSA II and WSA II XL headphones for Deus 2 are available in Europe!
Hey!
The good news – the new headphones for XP Deus II are now available to order.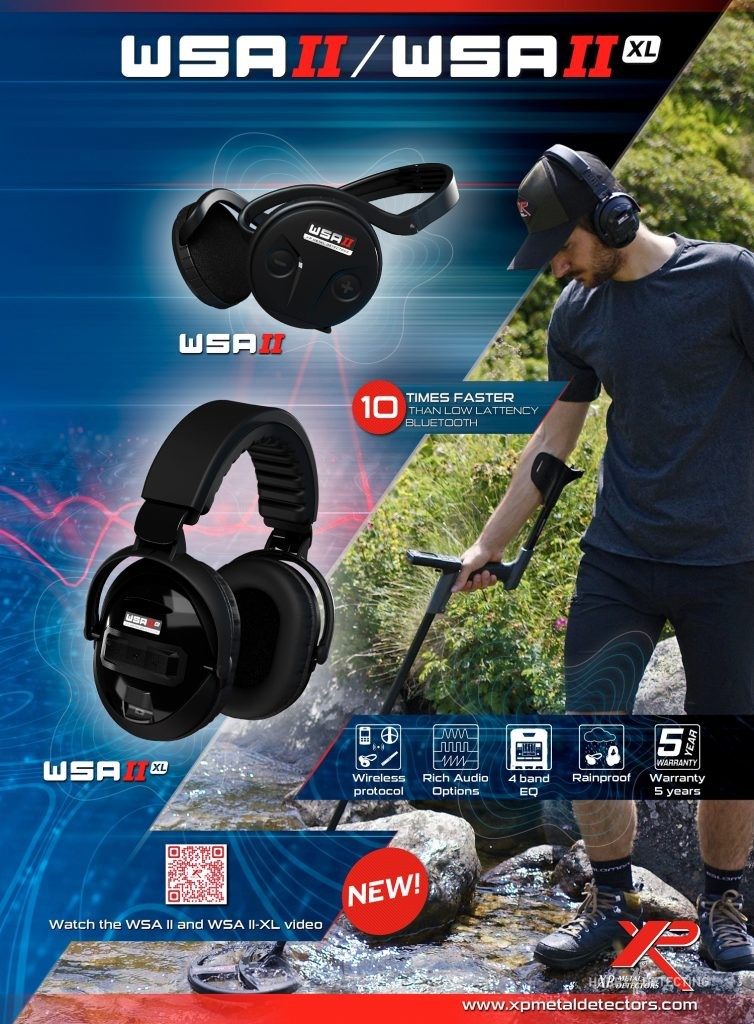 The WSA II model is similar to WSA for XP ORX, but it is designed especially for Deus 2 model. Same to WSA II XL, which is the same shape as WS 5 for Deus 1, but dedicated only to XP Deus II as well. The headphones are operating on a wireless protocol which is 10 times faster than any Bluetooth connection, the headphones support the 4-band EQ and are rainproof as well (not submersible). The good news is that the warranty is 5 years as well!