The New 13″ Karma DD-Coil (Cockroach Vs. Spider)
Finally i received my long-awaited upgrade to my Fisher F75 – a huge 13-inch DD-coil. And the size of the thing! The look of the box and the coil deserve all five stars. The shape is round and quite stylish, it kind of resembles spider legs.
The coil has a remarkable bolt fastener. You turn the bolt until it clicks, and then it stands in its place. This kind of fixation prevents the bolt from loosening. Keep this in mind when you detect. I once almost lost the fastening bolt for my coil, and luckily i noticed it before it was too late.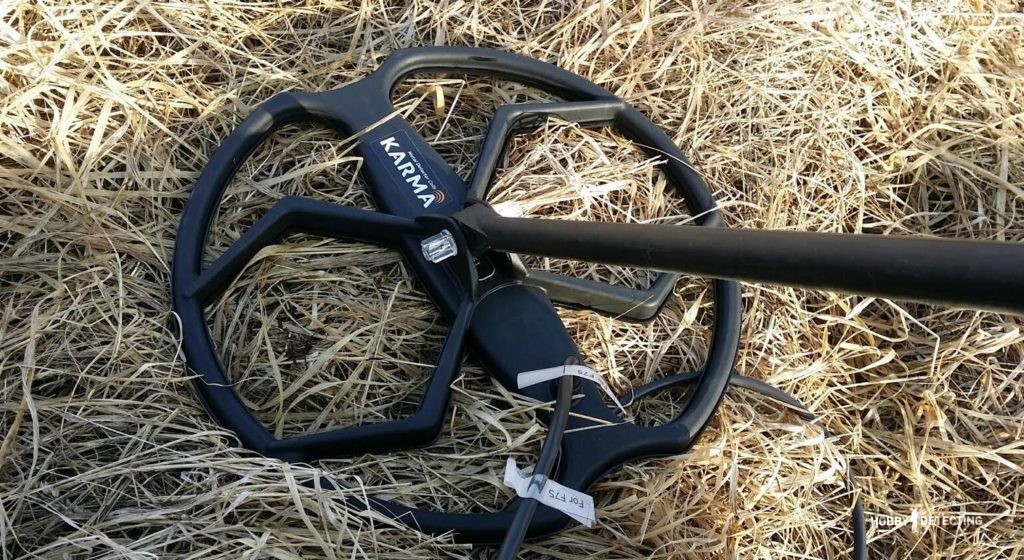 Before going detecting I decided to test the coil. I took the standard coil (kind of resembling a cockroach), and the new spider coil from Karma. For the test I prepared a set of coins: a hammered silver coin, a silver 10 kopeks, a denga coin, 2 kopeks from Alexander I, and 5 kopecks from Alexander III. I did my air-test on the sensitivity of 98 in JE mode ( Jewellery). I usually dig coins with these settings.
And the results of the "battle" were as this: (Standard coil/ Karma coil):
The hammered coin – 19/21 cm
Silver 10 kopeks – 24/30 cm
Denga – 27/32 cm
2 Kopeks – 28/34 cm
5 Kopeks – 30/40 cm
I liked the results, you can at once see an increase. By all measures, the spider beats the cockroach! By weight, the 13 inch coil is not much heavier. The difference is not sensible. In many cases, the weight determines its practicality, so this option can be called optimal. How the Karma will show itself in the field, we will see, but for now that's all.
Reviews of other novelties you can find here…