Nokta Pointer pinpointer review (and test!)
I cannot imagine my coin hunting without pinpointer. I remember that times, when I had no pinpointer and now I know that I lost a lot of time to detect small object in a hole or to find some small gold or silver jewellery.
What pinpointer do you use? If you use it, of course. I've started with Garrett Propointer AT and then checked one new from Nokta. Not so far away DeepDiggerDan made a review of Nokta Pointer and I want to share it with you in case if you are deciding which pinpointer do you want to get into your metal detecting equipment. Also I'm using a special strap for my pinpointer, because I've heard about situations when digger just lost his pinpointer during detecting. Lol, but it can happened! So about straps I will write later one.
For my experience of using Nokta Pointer it is effective pinpointer and a total competitor of Garrett Propointer AT. I haven't checked another pinpointers yet, but I'm waiting when French company XP will release their first pinpointer. News about this we have heard earlier, but will see.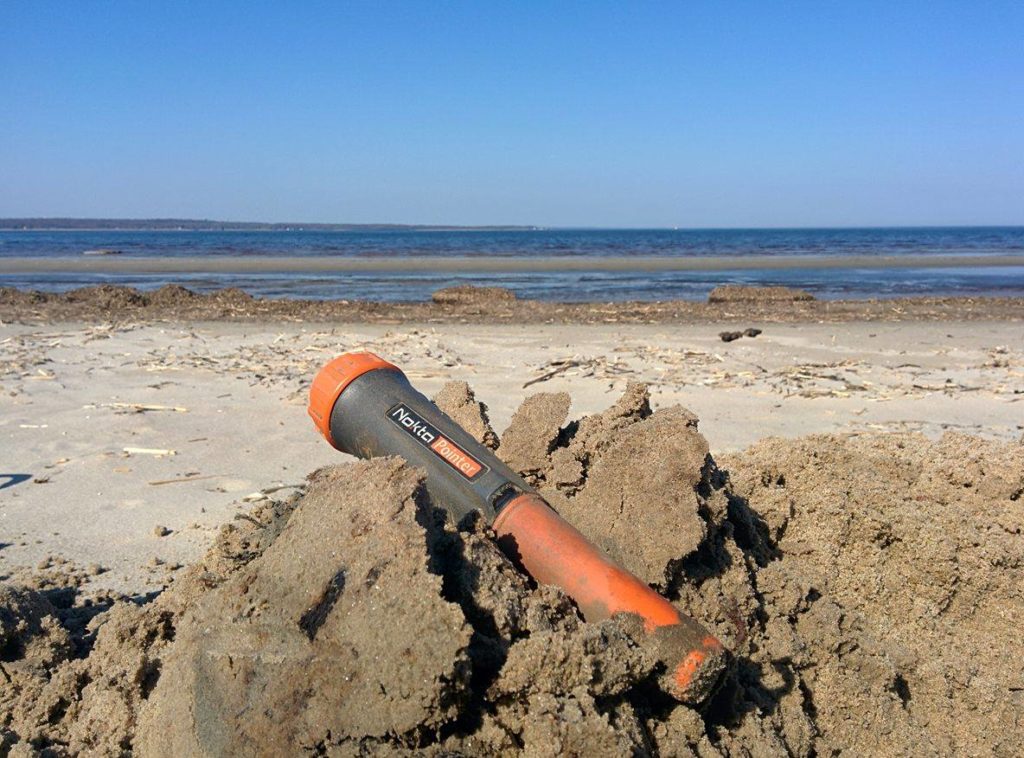 Nokta Pointer has all features which is must have for every modern pinpointer – signal and vibration modes, you can change sensitivity of pinpointer in case if you are using it on a difficult terrain and with high level of your ground Mineralization.
Another important points is that pinpointer based on Makro Pointer base (Nokta and Makro are 2 brands of one manufacturer), it's operated up to 30 hours with one 9V battery, 360 degrees of side scan detection area and Nokta Pointer frequency is 11.6 kHz, which allows to that pinpointer detect small jewellery and other silver/gold objects.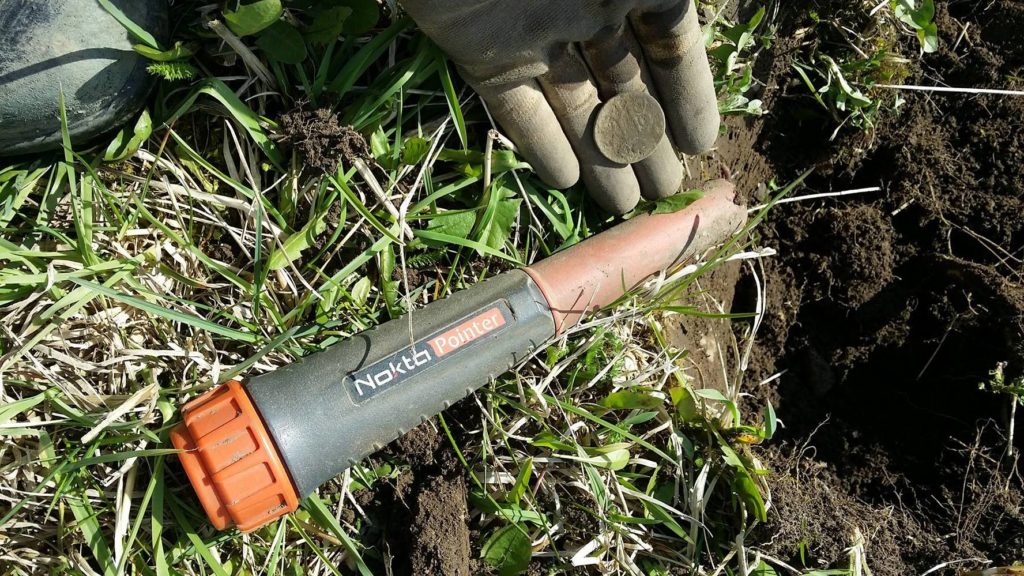 And another important point for me is weight of pinpointer. Every 10 oz ( or 1kg) counts on detecting and you have your heavy (or not) detector, shovel and if your pinpointer is pretty heavy so you will be tired very soon. Nokta Pointer weight is 8 oz (approx. 230 grams), that is not heavy for pinpointer at the moment.
Alright guys, what pinpointer do you use? Please share it with me.
Just wish you more finds, as usually, and if you want to get more motivation to stand up and go detecting check my finds page, simply click here!