German "Messerschmitt" raised from a fjord in Norway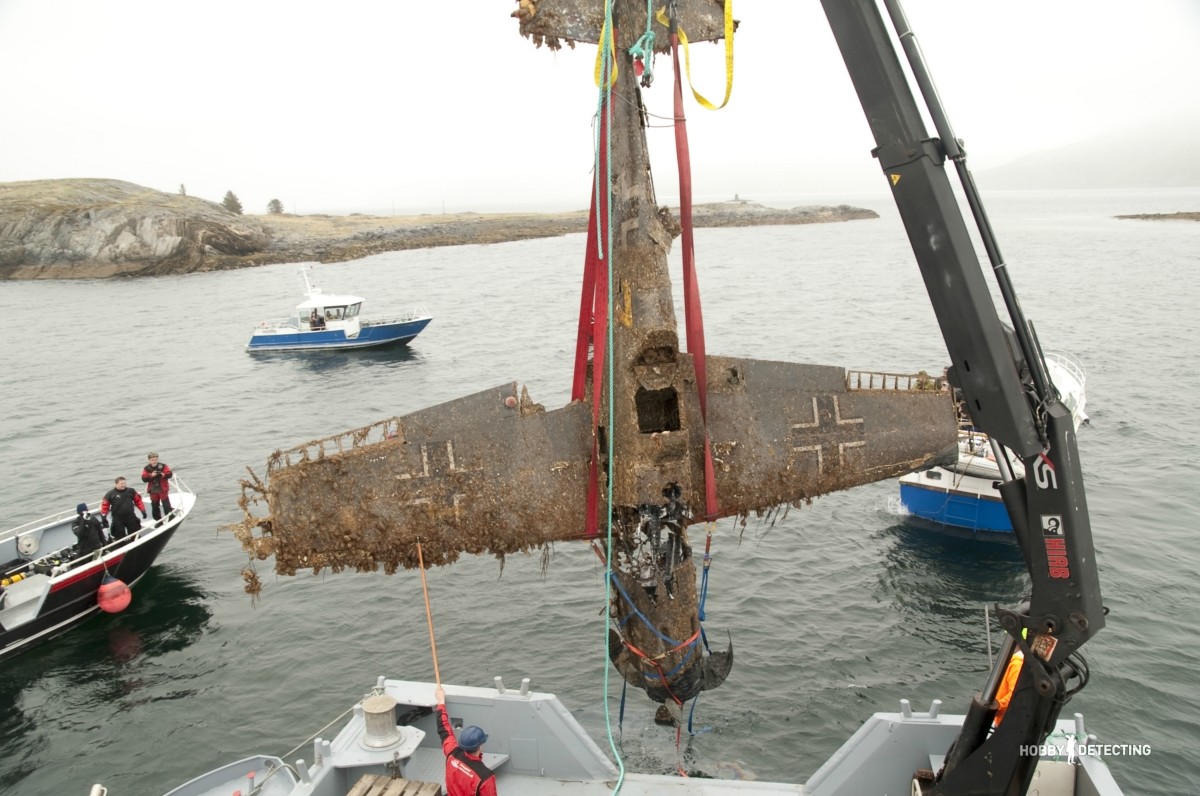 On march 24th 1943, a German pilot named Günther Seraphim of the JG 5, suddenly experienced engine failure on his Messerschmitt Bf 109 G-2 "Yellow 3". The circumstances forced him to make an emergency landing in the water near the Norwegian coast, near the town Rørvik. There, he was rescued from the water by a Norwegian named Olette Blikø and her 16-year-old son, Birger.
The plane crashed into the water with its nose first, with the tail upright. The aircraft was also discovered in this position by the divers. According to the serial number 146449, they found out that the plane belonged to the staff of the IV group JG 5. The aircraft was recovered on May 22th, 2010.
Even if its not exactly a bomber, it is still hard to get a "Messer" out of the water that has lain there for 70 years – it was not an easy task! Involved in this operation were activists of the Norwegian club of diving, the aviation museum and other specialists. It was important to raise the aircraft in one piece.
Looking at the weight of the aircraft itself too, was not so easy. The weight of the plane itself is calculated to be 2.5 tons. Also there were 3.5 tonnes of mud. In total it came to 6 tons of weight.
The operation was sucessful. They brought in the plane to the local dock. Only a few small parts fell off the plane, but that caused no major trouble. The staff from the Norwegian Aviation Museum immediately began to restore the plane, even before it was taken to its destination, Bodo.
The Aviation Museum in Bodo are now working on a project of full restoration of the Messerschmidt Bf 109. The wings raised near rørvik they planned to send to Hungary for a full restoration. Germany was chosen to restore the rear fuselage. The front part together with the engine, the Norwegians are willing to restore themselves. Perhaps at this point the work is already completed.
Detailed photos from the process: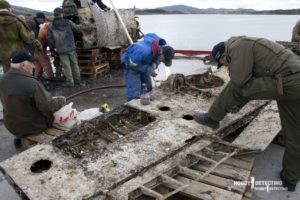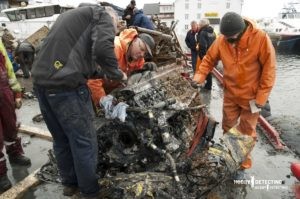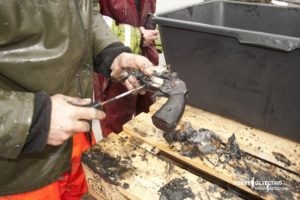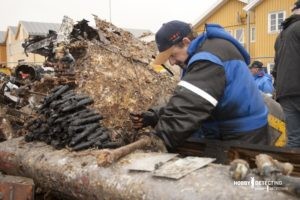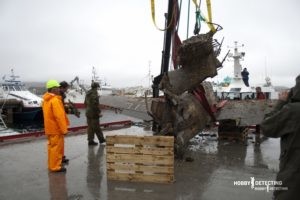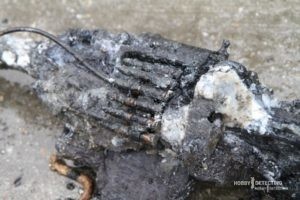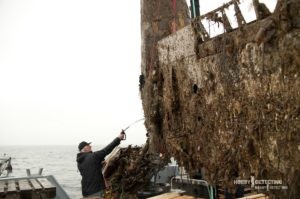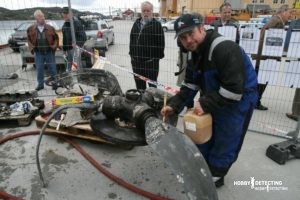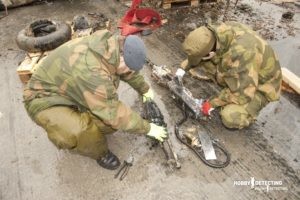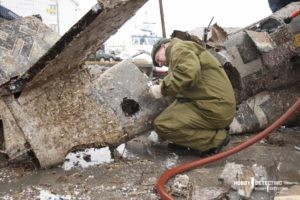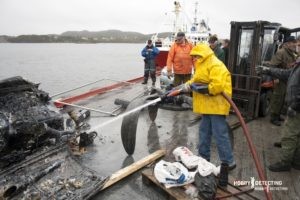 Interested? Read more about what can be found in the ground or in the water from the Second World War here!