Fisher F44 – what settings to use and how to set up (tips and advices+)
Hey guys!
As I promised some time ago – I got a couple of digging days and have tested a new Fisher F44 metal detector (click to check all specs). For those who do not follow me yet – I've posted about Fisher F44 package and what comes in a kit in these post, take a look to check what was inside of F44 box.
Regarding my experience, I want to note that ground and finds are different in my and probably your country, so I post this advices based on my experience using Fisher F44 on Baltic States, digging on old battlefields and just fields to get some coins. Here we go!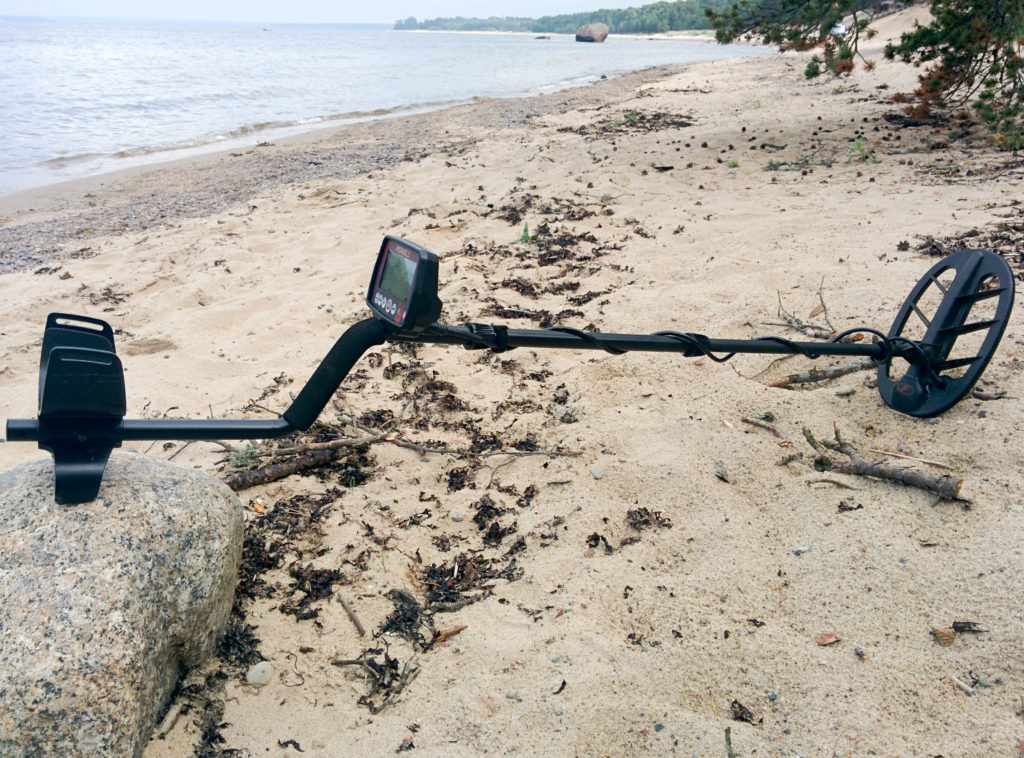 Before you start
Before you start your detecting with a new F44 I recommend you to check for old and news coins and relics what you can find in your area. If you are new to metal detecting you can ask your friends or check your local MD dealer, probably he has something to share with you. I recommend to check this coins and relics with F44 – in that case you will see a VDI numbers and you will understand what VDI can show your coins. It will help you in the most of the cases, because in most of situations you will understand what signal you have and what it can most likely be. If this detector is not your first one I recommend to do it anyway, because Fisher F44 detector has it's own VDI, it is 0-99 numbers but it differs with Garrett detectors, for example.
I've done it on a local beach close to my home. Of course, I've checked it for signals before and cleaned that area of all metals – got some coins too. 😉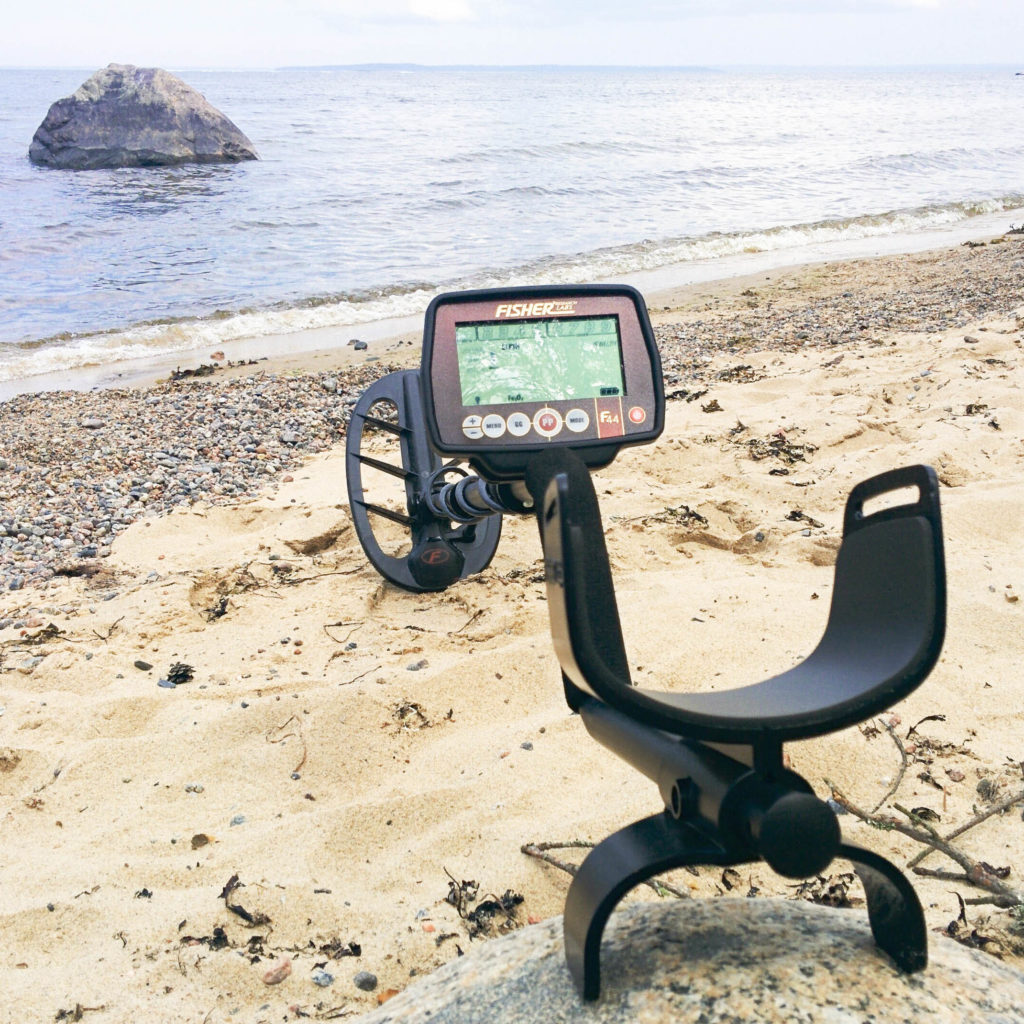 Search modes – how to choose?
Fisher F44 is a beginners level metal detector, but it has 5 search modes (6, if we will count pinpoint mode):
Jewelry

Coin

Artifact

Custom

A/M (All Metal)

As Fisher F44 is a top of Fisher detectors line for beginners it has a lot of features which are unable in most of semi-professional detectors. But anyway it's still "user-friendly turn on and go" detector. It's made in USA and before you will choose your search mode just think about where are you right now. I've checked all modes and "Coin" mode are totally useless in Europe, because it was developed only for USA. But do not worry, I recommend you to use Jewelry mode, because it has a discrimination on all Fe (Iron) signals and on your first digging I recommend you to check all signals which is not iron ones. So Jewelry mode will be perfect for you. If you are from USA you probably will use Coin mode.
Why I don't recommend to use Coin mode outside of the USA? I'm from Europe and with Coin mode F44 do not show old Medieval silver, a lot of modern (XX century era) coins, some cupper coins made in the middle of XIX century and so on, depends on country. You should choose your search mode – just depends what are you going to find. If you want to check your field and find everything it has in the ground you should use All Metal. And I recommend also to use All Metal mode more, but I will explain why later in this posts.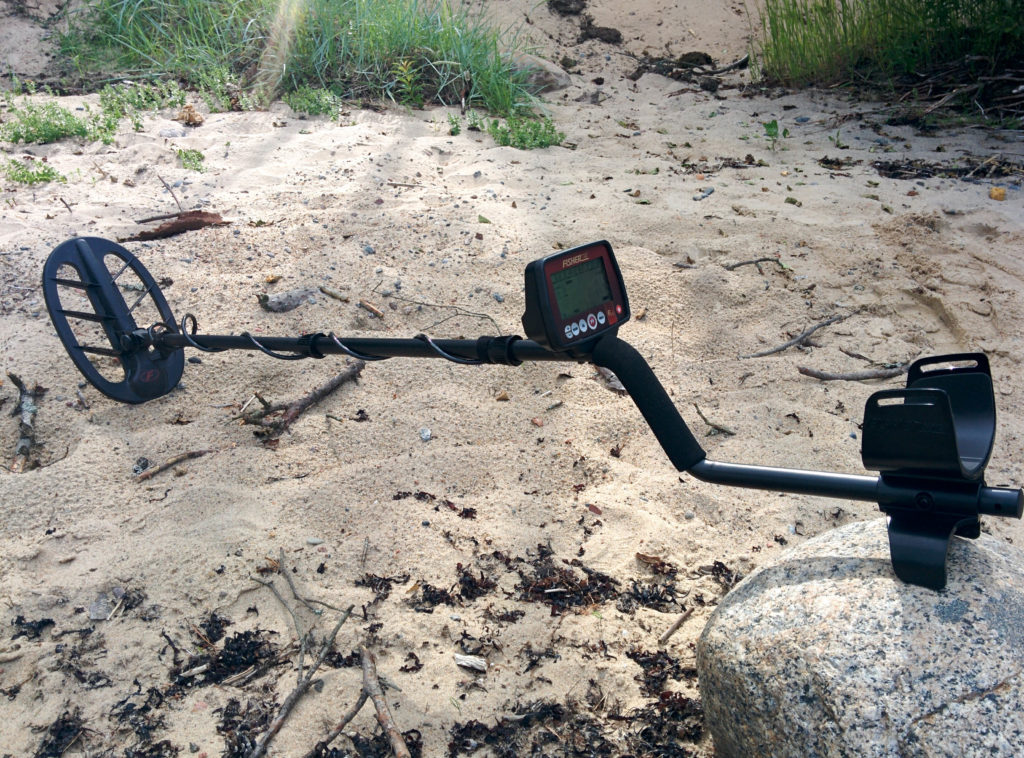 About discrimination
Fisher F44 has 9 discrimination levels and you can "cut" some level if you do not want to detect some objects shown in this level. But I want to warn you that it will cut a pretty big number of VDI (almost 10) and some other objects can be hidden in that level. If you do not want to detect bottle caps and you will cut that VDI level you have a risk to miss your new treasure. With every found bottle cap you are going closer to your gold. 😉
Why I recommend to use All Metal mode? It has own pros and cons. Pros is:
You will have a deeper detection, because All Metal mode is the deepest one in every detector (if you have no any other mode like DEEP and so on).
If you will check every signal you will get more finds.
Cons is:
You will be tired to dig almost every signal. After 1 hour of digging I usually stopped doing it.
When you will check every signal your friends most likely will detect all coins located on the top of ground. 😉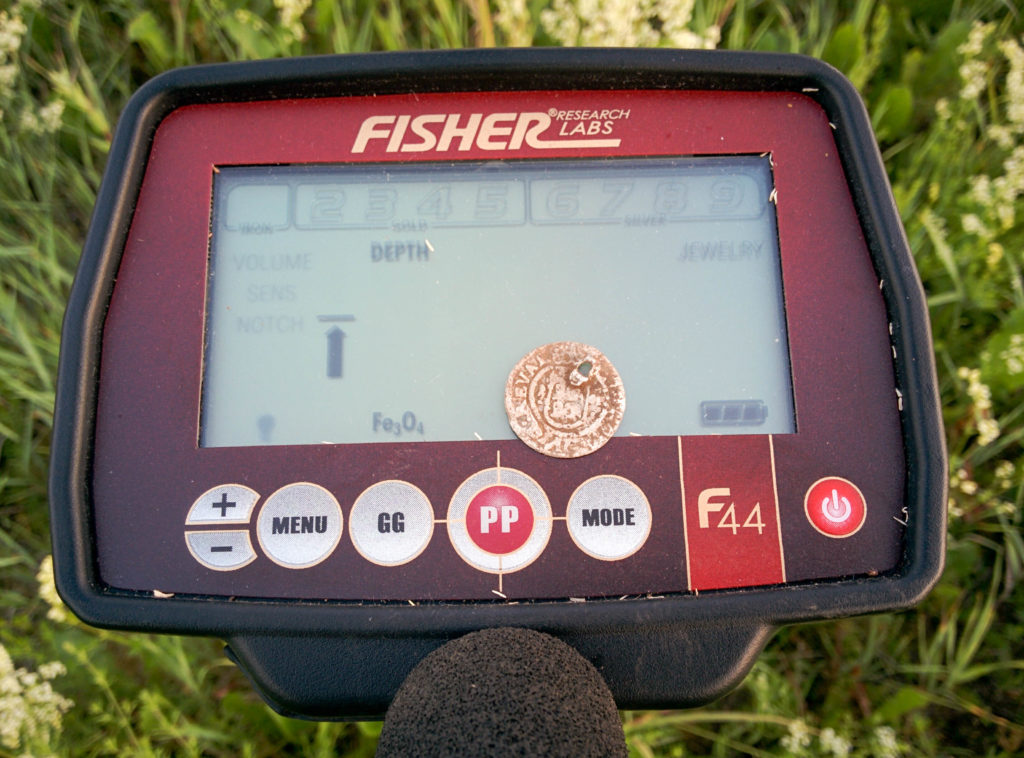 My example: small Medieval silver coin (1590 y, approx.) showed a bad VDI, because it is a such kind of coin. VDI jumped from ferrous to non-ferrous  (19-45) and I was using Jewelry mode, so it showed me only on non-ferrous signal. But I've checked that signal and found that good coin! This is normal for every VLF detector – because if it is a small object and it is located deep it will have an unstable signal.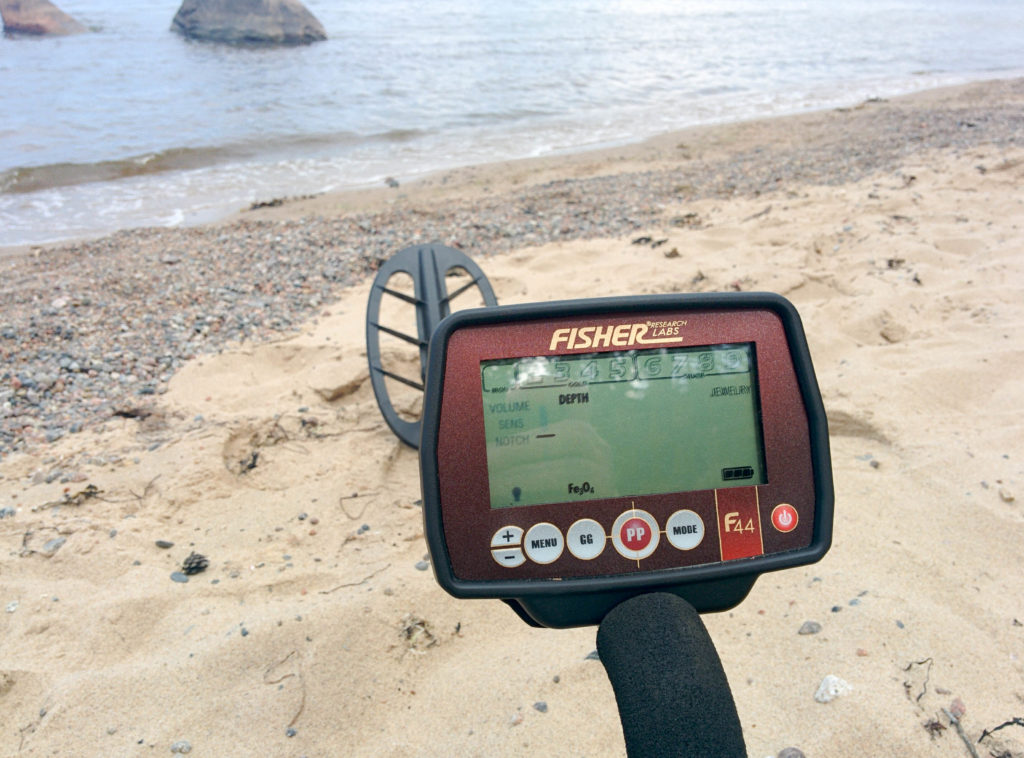 How to get more finds with Fisher F44?
And in conclusion I will give you one very good advice which will help you to get more finds. If you know any place where you can find coins or relics (in your or your friends opinion), I want to recommend you to use Jewelry mode or Custom one (just cut Iron 1 discrimination level) – you will detect all coins and stable signals and will catch all finds there and then you should turn on "All Metal" mode and check another signals. In that case you will get more finds than your friends who use only one search mode. Checking one and the same place for many times with discrimination level and All Metal mode will bring you every time more and more finds. Me and my friends have checked a lot of places on All Metal mode and every time we had some finds.
NB! And do not forget about Ground Balance – having wrong Ground Balance level will decrease your depth of detection.
I collect all info about Fisher F44 here – just make a click. Happy Hunting and I would be glad to get know about your experience with F44 – please, share it with us!