Diggin' WW2 with Garrett ACE 400i
Last weekend I was diggin' on WW2 battlefield. Battles took place in 1944 year on Eastern front between German and Soviet forces. During the several months of positional fierce fighting this place called by Germans defense line "Tannenberg" became hell on Earth. Till now tons of metal pieces can be found there like evidence of happened tragedies.
I took with me Garret ACE 400i detector with standard searching coil and used "Relics" option with sensitivity level 6 out of 8. Huge amount of weak signals can be recognized due to lots of small iron fragments in the ground. I am looking for strong stable ones with VDI 60 and bigger.
Here is a cap of the Soviet hand grenade fuze type Kaveshnikov. Soviet assault battle groups mostly armed with PPSh sub-machine guns and hand grenades tried to break German defense suffering heavy loses on this point of the front line.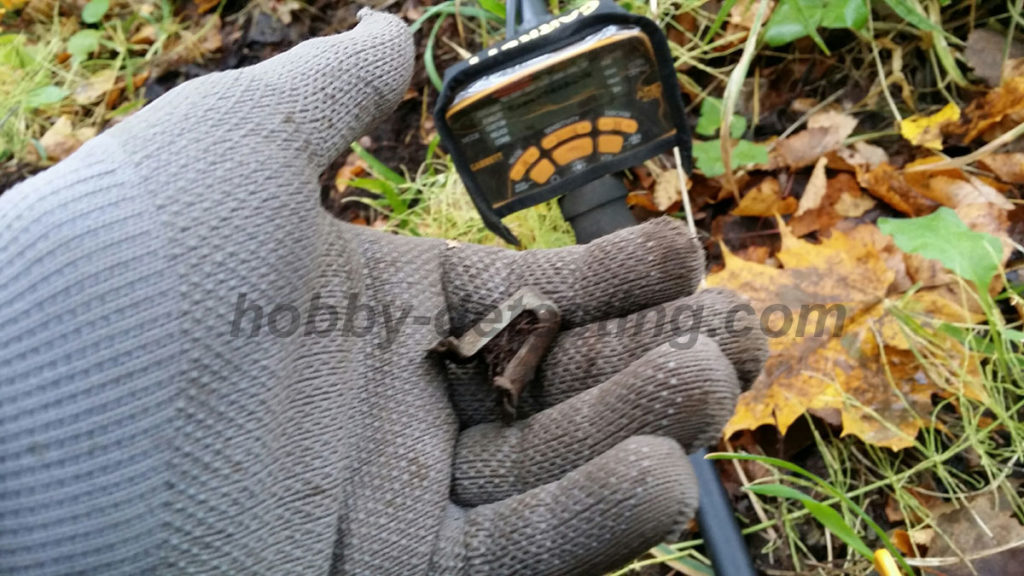 German positions came along the forest glade. To be honest, they situated before the glade. Now it have been cleaned by tractors and I've recognized strong signal coming from the big piece of clay. It was used gun artillery case of a big howitzer caliber. I am not sure, but it might be 105 or 150 mm.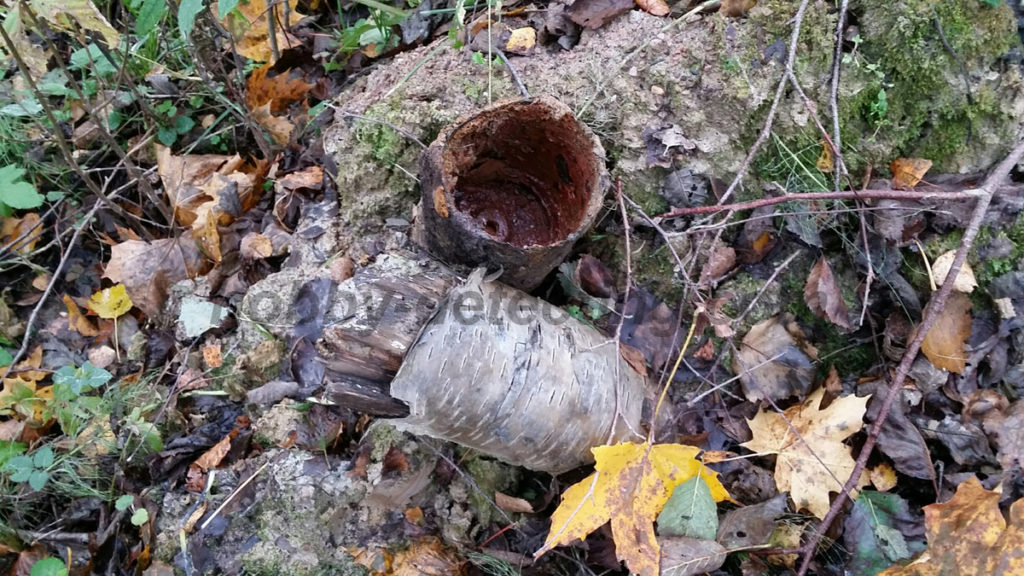 What I did next I found heavy German stronghold on a forest hill. Germans called them Schwerpunkt. In the center there is a big bunker with a net of paths to the machine gun positions around. There I dug out nice tail from the small 50 mm caliber Soviet mortar shell. This part usually fly away after detonation.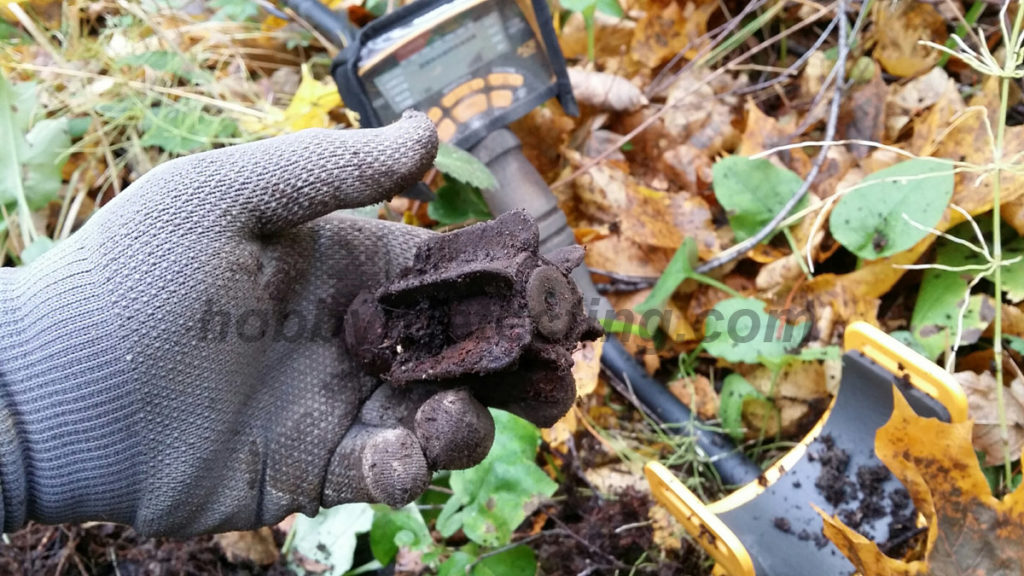 When I went trough German line I found late German rubber gas mask marked with 1942 year and size "3" which is the smallest one. Germans in 1944 were still wearing this kind of anti-gas items, but not Soviet soldiers.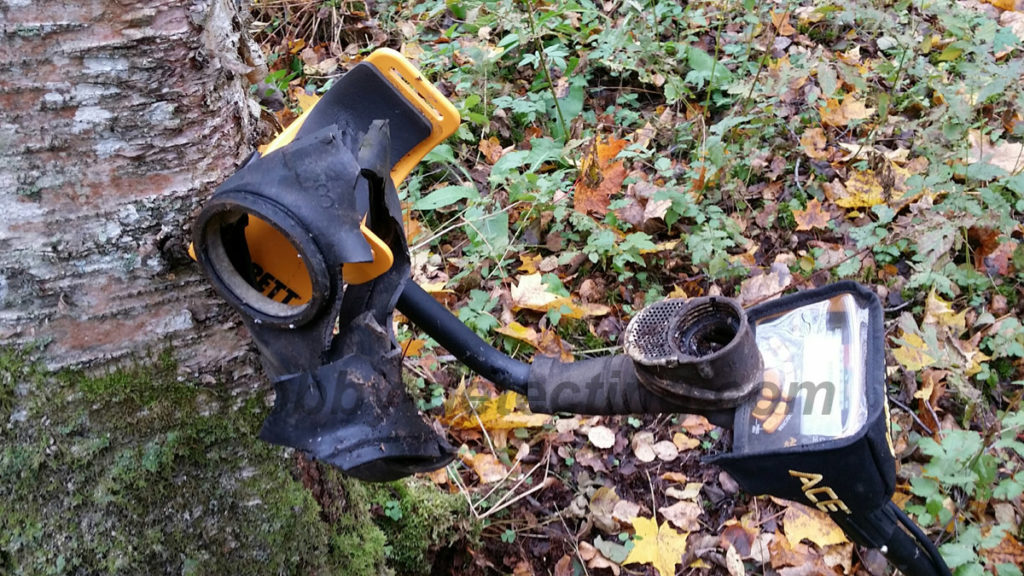 Three meters from the German gas mask I noticed bipod from the Soviet machine gun type Degtyaryov with the tail of a bigger caliber mortar shell buried under the tree. Quite often on the same place can be found German and Soviet items. Positions changed hands from time to time.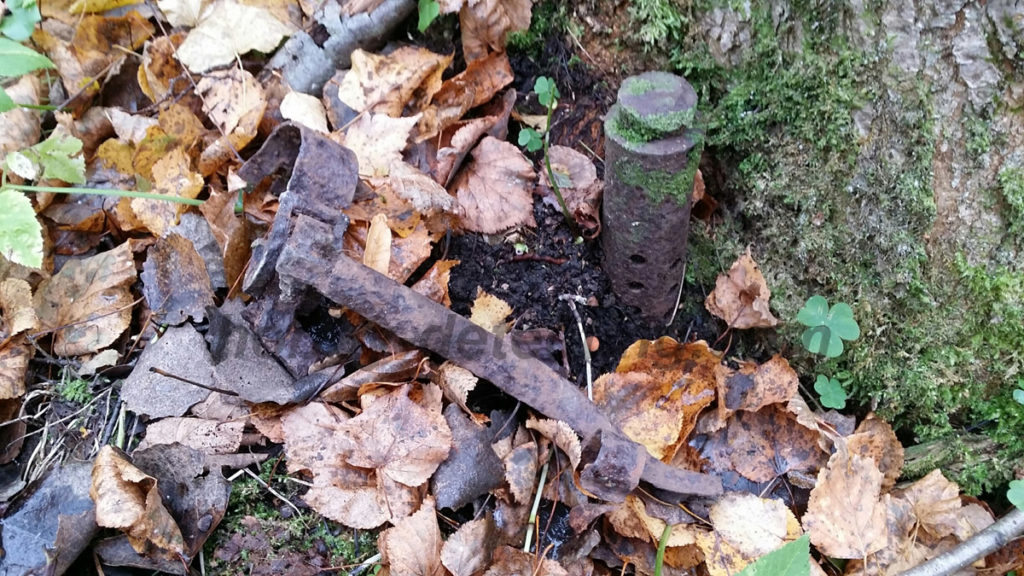 This place is really famous and many people have been visiting it for detecting. So, no MP-40 or Iron Crosses have been found by me this time 😉
Here is a fragment from the German so called Eihandgranate 1939.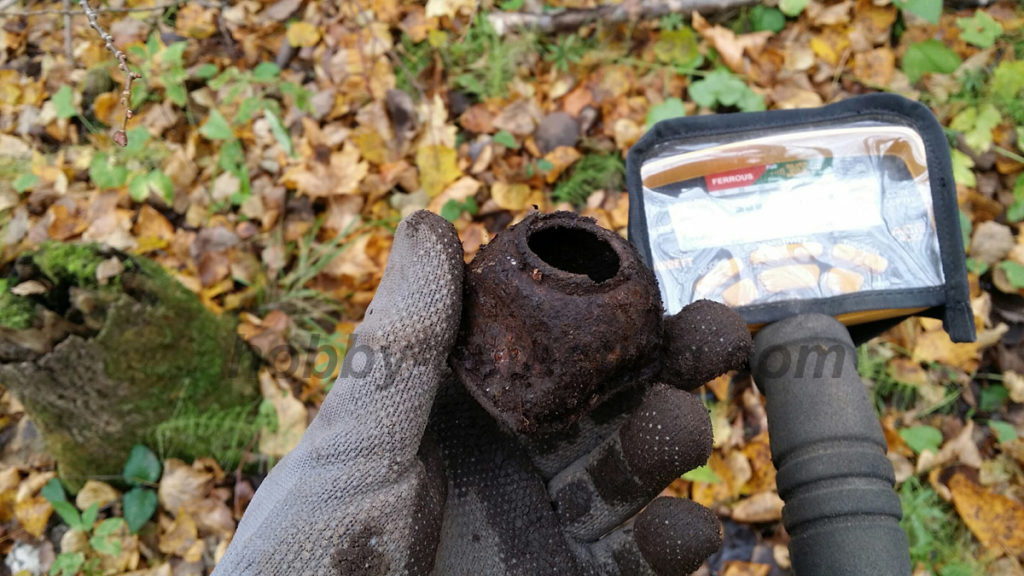 Nevertheless, there might be really amazing finds like some German battle awards lost during the battle or hand-made personal soldiers stuff. Maybe next time there will be something more interesting to share. Stay tuned for updates and good luck in the field!
More interesting topics about diggin' WW2 battlefields see here!