Diggin' Russian WW2 Battlefield (Gruesome images+) Part II. SS-Viking positions
Here is another short stunning story with photos about fierce hand-to-hand combat near Rostov city. All ground around was mixed up with artillery shells and bombs. Many from the thousands of brave Soviet and Nazi German soldiers found their death in this bloody trenches. Most of them were buried on the same place where they have been killed by machine gun or artillery fire during the battle in 1943.
Well known ww2 German dog tag found with remains of the soldier. It belongs to 5th SS artillery regiment from SS-Viking division. This true SS soldier has been wearing nice ring made of brass (see next photo).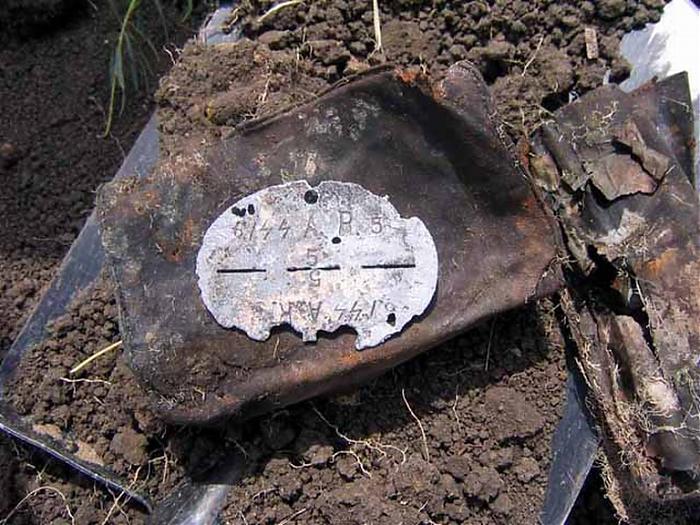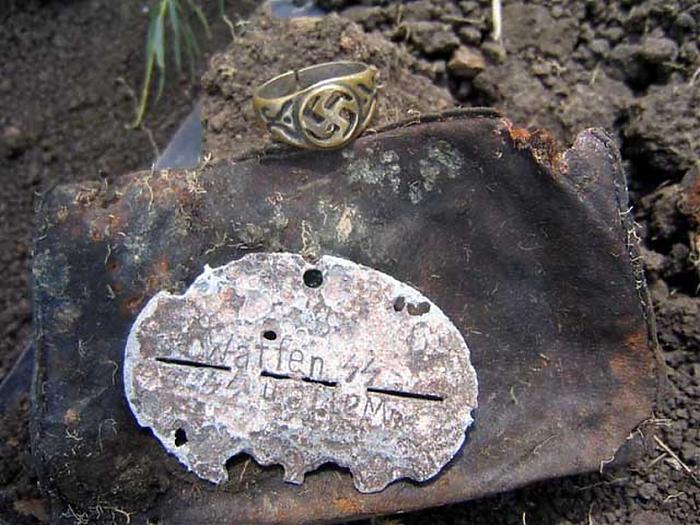 German soldier with rusty Walther PPK on the same positions discovered. Equipment elements like M42 steel helmet, belt buckle and Infantry Assault Badge in silver grade also shown below.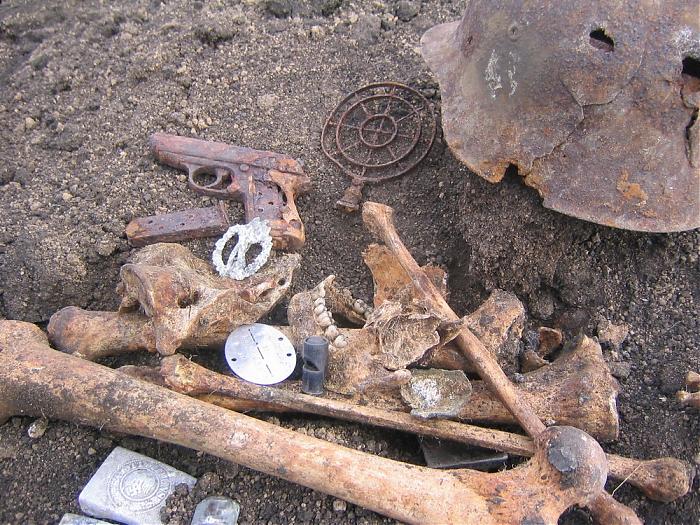 Skull of the fallen soldier…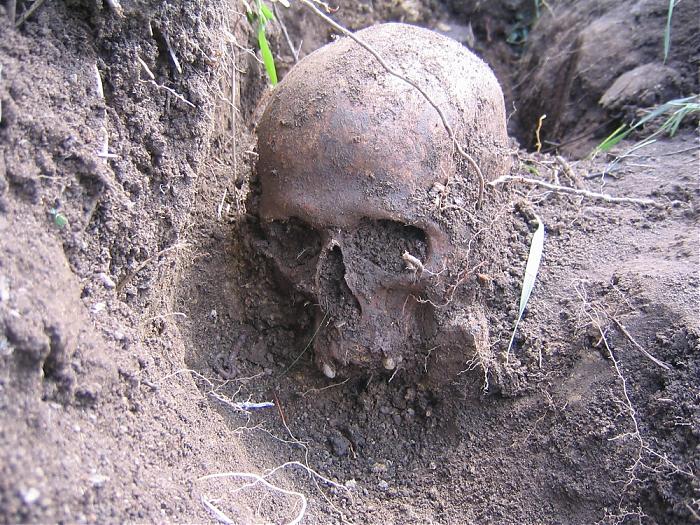 Another small arms Browning type with dog tag.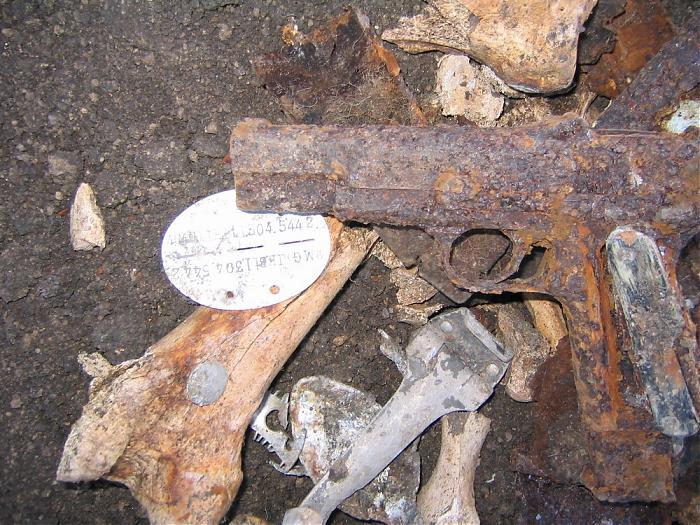 That's all for today. To be continued later on…
Have your interesting WW2 finds? Share it with us, check this to get more finds and motivation!