Bounty Hunter Tracker IV metal detector – review and tips
Hey hey, if you are reading that post about Bounty Hunter Tracker IV that means 2 things:
You have bought your first metal detector or you are deciding to buy it.
You have a nostalgie of your first metal detector.
And not so important which point is your anyway you are on the right way. Beginners will check useful info about detector they want to buy, but previous owners of Tracker IV will remind a good memories and first finds discovered with that popular and legend by Bounty Hunter company.
This is a very cheap detector – almost $100, but it gives you almost everything you need to make your first steps in the metal detecting hobby. Yep, Hobby Detecting 😉 Bounty Hunter Tracker IV has 3 searching mods – all metal, full discrimination and tone discrimination. Do you agree that for $100 it's more than enough? It is. 8 inch coil is by default. Also lightweight – only 2.9 pounds and operates by 2 9 volt batteries. Do you still think about your first detector?
Check this video – how to set up and make first steps with your new Tracker IV:

It's always funny to see how a schoolboy destroys a package, lol. This video shows what is in box and how to assemble Tracker IV metal detector:

And for guys who have a nostalgie of watching all of this videos – airtest, Bounty Hunter Tracker IV vs Garrett ACE 250 and AT PRO. Of course, it is detectors of different classes, but one coin shooter has a lot of time (I guess during winter) to make this test and video:

Yeah, for $100 detector you will detect coin size object on a depth approx. 8 inches and larger objects up to 2 feet. Not bad for beginners level!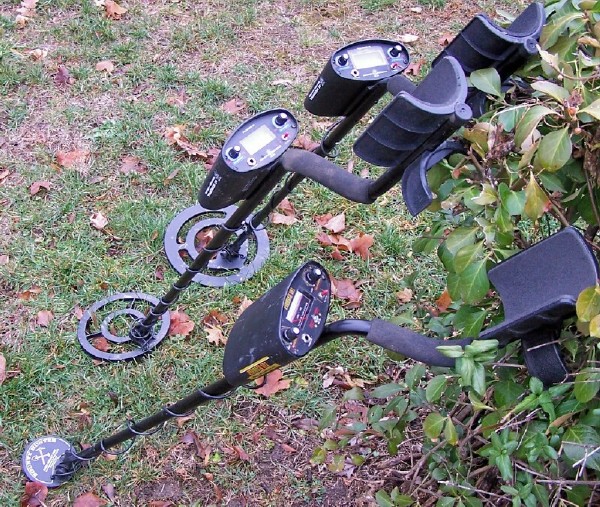 Tracker IV has a waterproof coil, but don't play in a water with this!
To make your first steps – simply set the detector to all metal with the lowest discrimination and the sensitivity almost a half, doing this you will check that your detector is working and here you will find your first finds.
If you want to know what kind of finds you can find with metal detector – check out my finds page, simply click here! Good luck to you!