An insight into the Makro Racer 2 (our follower's review+)
Got here a good guy review about new Makro Racer 2 metal detector. It's a Stephen Grey and he has own channel on Youtube, you can check his videos here. Let's unite all of the hobby detectorists of the world!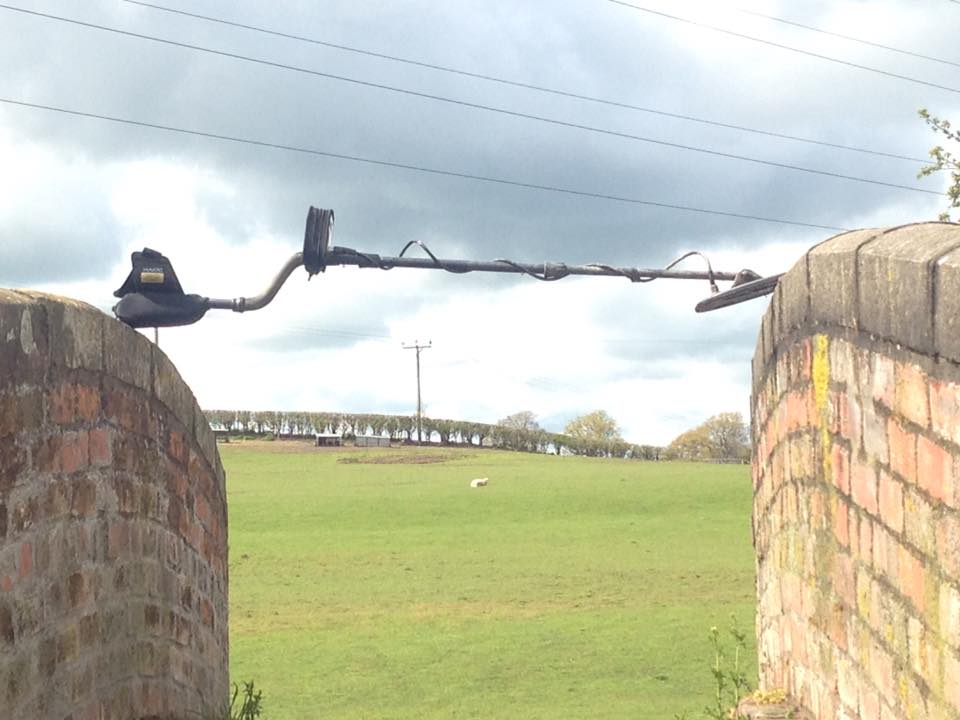 I will quote the full text of his review.
I've been using the Makro Racer 2 now every day almost since its release . Up to now it's found me my smallest hammered coin , probably half of a tiny farthing but too worn for ID . Also my rarest hammered coin a nice Queen Mary Groat . A gold half sovereign and my favourite a silver George 3 rd bank token . Plus a really nice Henry 7 th half pence .
So my thoughts , it's certainly the best machine I've used up to now and I've used many .
My go to settings are , 2 tone , gain 80 and everything else on factory . 2 tone is the deepest discrim mode apart from deep .
I prefer the audio and response on 2 tone personally . Deep mode a slower sweep method is needed . These settings got me the 3 tiny hammered coins sitting on a modern penny in the last picture . They also got me a farthing at 14 inches ! To get extreme depths you must forget about TDI numbers .
Like most similar machines the deepest signals are audio only . Very faint audio , I've likened it to a fly quickly buzzing past your ear . I've not dug a small coin like that at 14 inches except using similar machines with a 13 inch coil . Seems to me the Racer 2 gets similar depths using its stock 11 inch DD coil . Even when the target is not so deep I'm not paying too much attention to the TDI numbers . A quick check to make sure they don't jump throughout lots of the number bands is all I do . If it does jump all over it'll be iron .

The smallest hammered the tiny half of a farthing came in at number 10 . I dug it because I'd only just got the machine and was digging everything but the iron , which I recommend all users of any machine to try out at least on decent fields . The deepest mode of all is the all metal mode . In testing I buried a Victorian penny and it picked it up at 16 inches in clean ground .
In mineralised soil I still leave the discrim at factory so I can read the ground . I like to gravitate towards the iron . That's where ancient people lost their coins etc whilst busy working . The audio on the Racer 2 once learnt is really responsive . I never have to look at the numbers now when I get a clear signal that turns out to be an unwanted 22 cartridge . The audio on it in 2 tone is so distinct . Positively booms out and in doing so you get a tiny vibration thru the shaft . On hearing that I'll look down at the numbers and they'll come in at 11, 22,32 .

On one farm there are hundreds of these in the ground . I leave them there along with any coke and dig the coins and relics . That being said I'd dig these same signals if I was in a field I knew to be fairly free of 22's and coke . Always approach each field you do on an individual basis . One way of operating for one field may result in you missing targets if you did the same elsewhere .
To some up I'd recommend new users dig almost everything for a couple of months . Try my 2 tone settings and don't over complicate things whilst learning . Also try all metal mode . Make sure when you do to switch the tracking on . This is used in all metal mode only . After that try your luck at the beach with the invaluable beach mode .

My main piece of advise is to each and every detectorist . Do not under estimate this machine . It's a class act and the proof is in the finds and it's versatile nature .
All photos are made by Stephen. I collect more info about Makro Racer 2 here, just take a look if you are looking for more info about this metal detector. Happy Hunting! 😉