2.5 thousand year-old discovery with the NEL THUNDER (Review, photo of the finds+)
A fellow detectorist named Michael sent us his interesting story of a find – do not forget that your interesting stories can be published on my blog! All interesting stories, reviews, and other interesting facts about our favorite hobby i collect in this blog! Read, share and enjoy:)
Hello. My name is Michael. I want to tell you about an interesting discovery, which i made with my new coil, Nel Thunder.
I recently bought the Ace 250 detector. After testing the detector, I realized that the standard coil has not a great depth of detection and a low radius. When choosing a new device coil, I stumbled upon the Nel coil. I bought it and now I can share with all of you the history of the first detecting trip with the coil.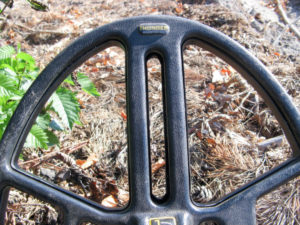 It is said that the oval shape of the coil is perfect for the woods. That's where I went to try the coil. And indeed, an oval coil is maneuvering well between the branches and the trees.
The first finding was not long in coming. Directly under the branches of a small shrub, i found 3 soviet kopecks from 1982.
Another discovery was a copper tube, bent at both ends.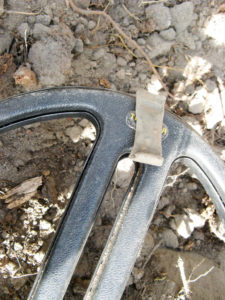 I tought perhaps that there were something hidden in the tube. When I opened it up, some kind of powder poured out. Looks like it was a homemade capsule.
The time made the search come to an end. Out on the edge of the wood, when i was heading back i got a clear responseof a good target. When a dug, I saw a bent bronze nail.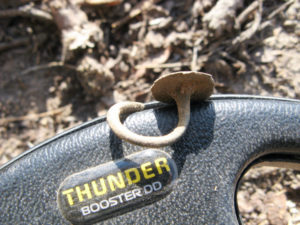 I thought that it was some kind of of horse harness, or some kind of old button. By the way the depth was 22-25 centimeters.
When i showed the find to a fellow detectorist, he said that it looked very similar to a Scythian earring. This made me laugh.
At home, I decided to check out what my friend had said. I looked up "Scythian earring " and the first picture showed my discovery. I was very surprised.
Digging a bit on the Internet, this is what I learned about this earring: "… earrings have a round shield, resembling a nail hat, and they are S-formed or loop-curved" These earrings Date back to the 6 – 4 century BC. Imagine: my discovery was 2500 years old!
This was my first trip with the coil Nel Thunder.
Again, this is a continuation of my subject for big and alternative coils. Do you need to equip your detector with an additional coil or not? Diggers have already sent us their experience on whether to get a new coil or not. What do you think?
If you have any stories you want to share, i will be happy if you send them to my mail at: hobby.detecting@gmail.com
Happy detecting!