The best settings for the Garrett Ace 400i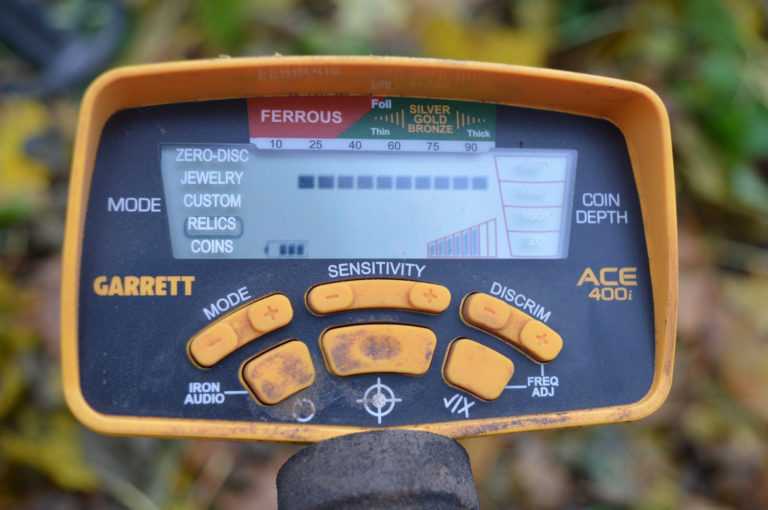 To get right into it i will now tell you what settings you have and what is good to use when with the metal detector Ace 400i by Garrett.
The menu on this device is quite simple, it is provided with a number of ready-made searching modes, and in addition you have the possibility to create your own.
Next, to sort through the mods:
Modes:
All-Metal – this mode is used if you need to "zero" the place for any metal objects
Jewelry – very suitable mode for the beach
Custom – your own program that is used to modify the scale of discrimination
Relics – the main mode when searching for antiques in fields, in former villages, etc.
Coins – This is straight forward a mode for coin hunting
Sensitivity:
Choosing the ensitivity value at which you feel it is comfortably to use the device. The higher the sensitivity is, the more false signals you will get. This applies to any device.
Discrimination:
It is possible to cut off a certain sound signal by removing the segment using the discrimination Scale. Using this option, you costumize your own mode. This applies to not hearing weak signals at heavy littered areas.
As for me personally, with the ACE 400i I usually use the Relics Mode. This mode is quite "universal".