Metal Detector Fisher F44 – what is in box? (+photo review of kit)
When FisherLab released it's new detectors line for beginners (F11, F22 and F44) I thought that it must be a good competitor for Garrett ACE series of metal detectors. For many years Garrett ACE detectors were the bestsellers for beginners and a lot of manufacturers tried to compete, but noone has a success at all. I saw in Fisher F44 a real competitor of Garrett ACE 350 (EuroACE) – and for now it's a competitor for Garrett ACE 400i, so I wanted to try this detector. It takes time to find a good moment to purchase it and finally I got my box with Fisher F44 metal detector. It's the top detector of FisherLab products for beginners, not a semi-professional, but designed only for beginners.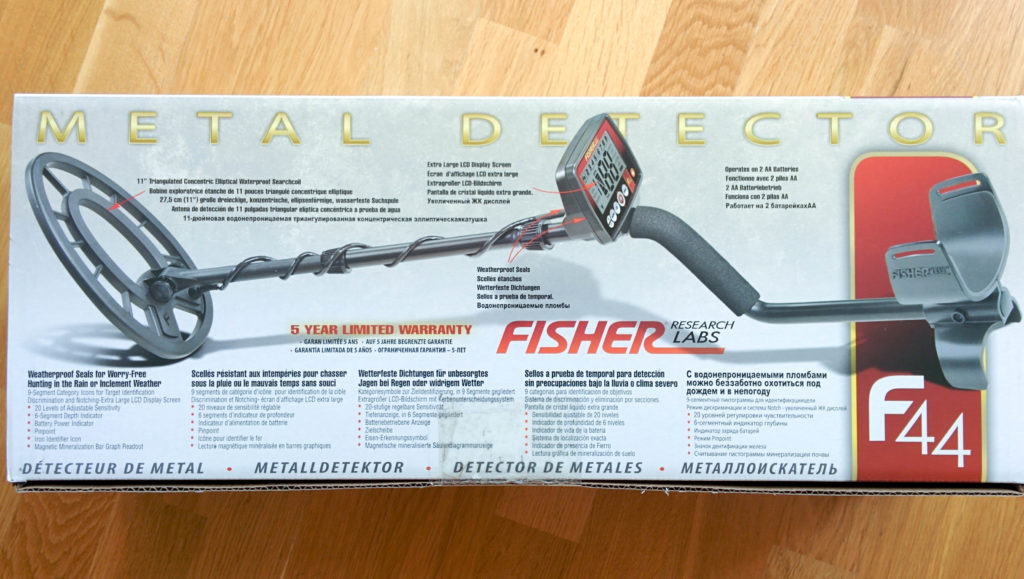 Let's check what comes in box with Fisher F44!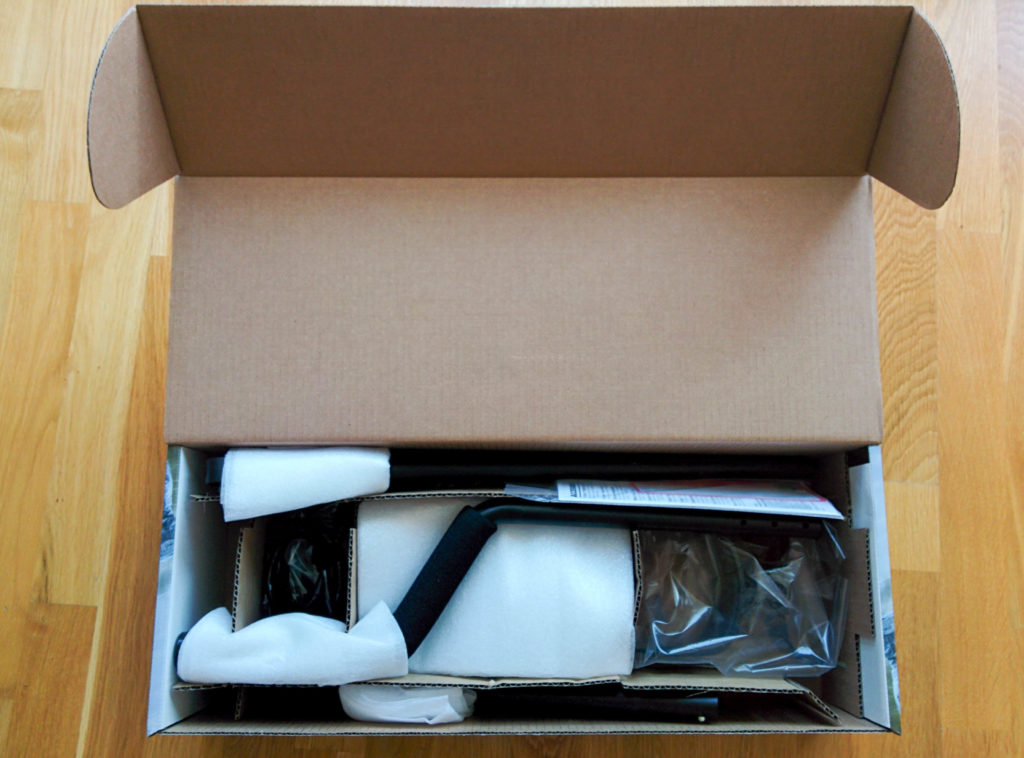 I've openned a box and what do we see? Everything is packed well and safe, so during transportation it didn't brake or damage. Good news. Have you seen damaged boxes during transportation? I got one – when I travelled by Lufthansa, but finally they covered me a cost of box.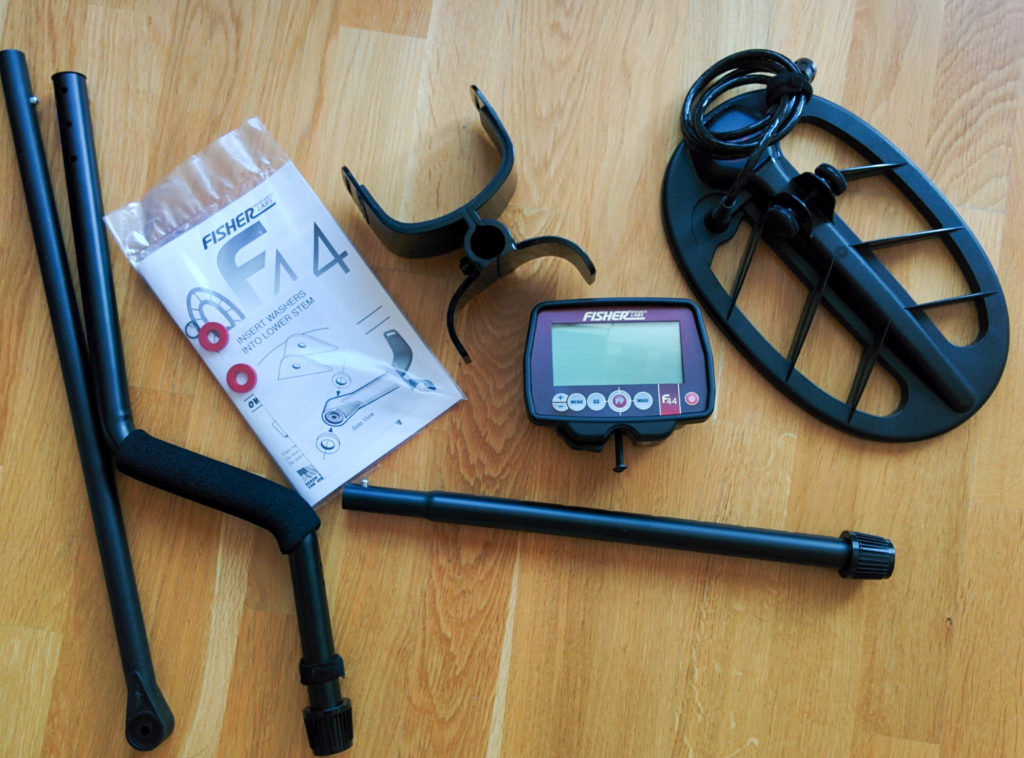 Kit by itself is pretty poor. Metal detector and… manual! Why so? It has own pros and cons, pros is that all you need is a detector and probably you don't need a headphones for detecting, or you don't want to have a caps or bags, anyway you are using your own equipment. But for all of that stuff you will need to pay anyway. We do not believe that manufacturer will include it "for free". In this world nothing is free. So you pay less, that's a big bonus, I'll be honest. And cost of Fisher F44 shows it, just check a pricing at your local MD dealer. Cons is that probably it's your first metal detector and you need to buy a complete kit, because you don't know yet how to use it and will you use it in future? So you want to try detecting with headphones and without it, you need a bag for finds and cap. In my opinion it's better to buy it one by one, because you will know what kind of bag or headphones you need and you will deal with your MD dealer, not with manufacturer.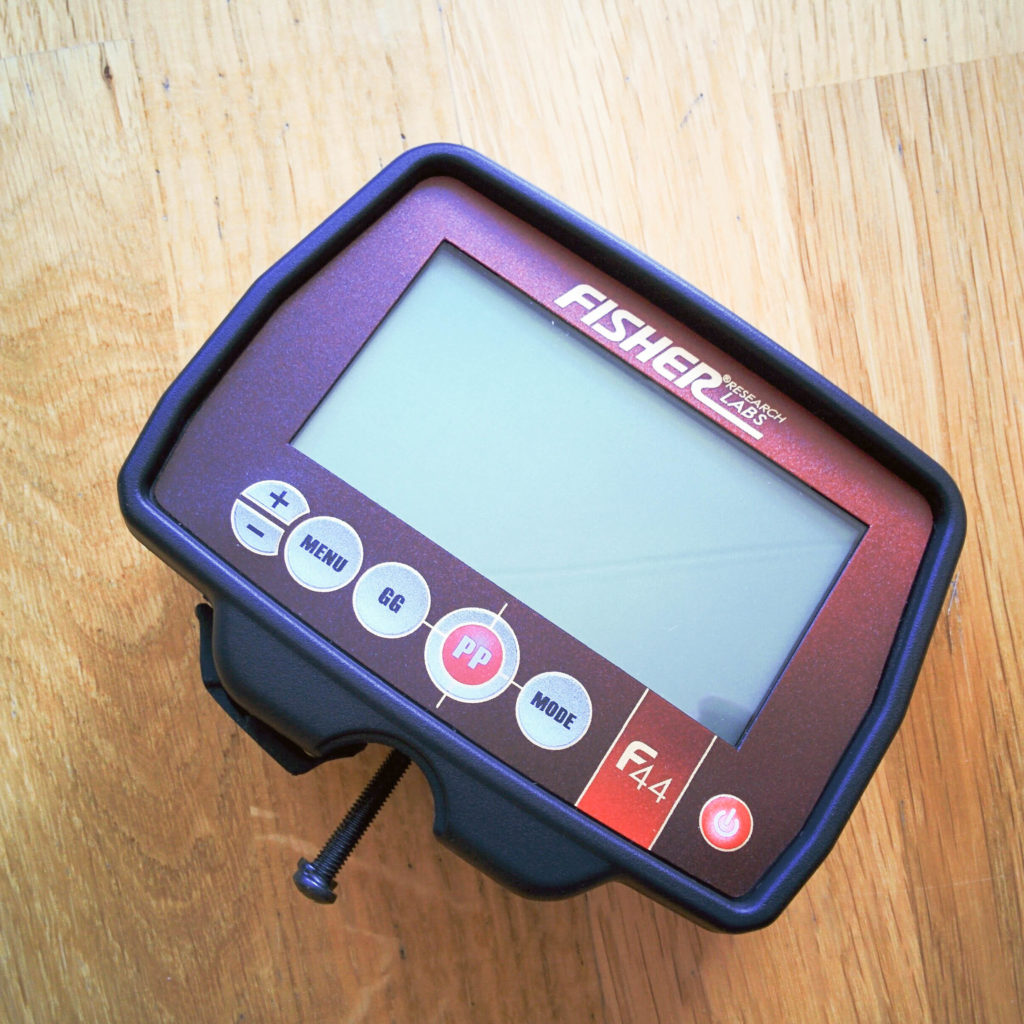 I like to assemble detectors. With Fisher F44 you will make a complete assembling, because even you will assemble control box with a shaft! Usually control box comes attached to the shaft. I like that Fisher idea, because it's another mind's game to feel yourself an engineer.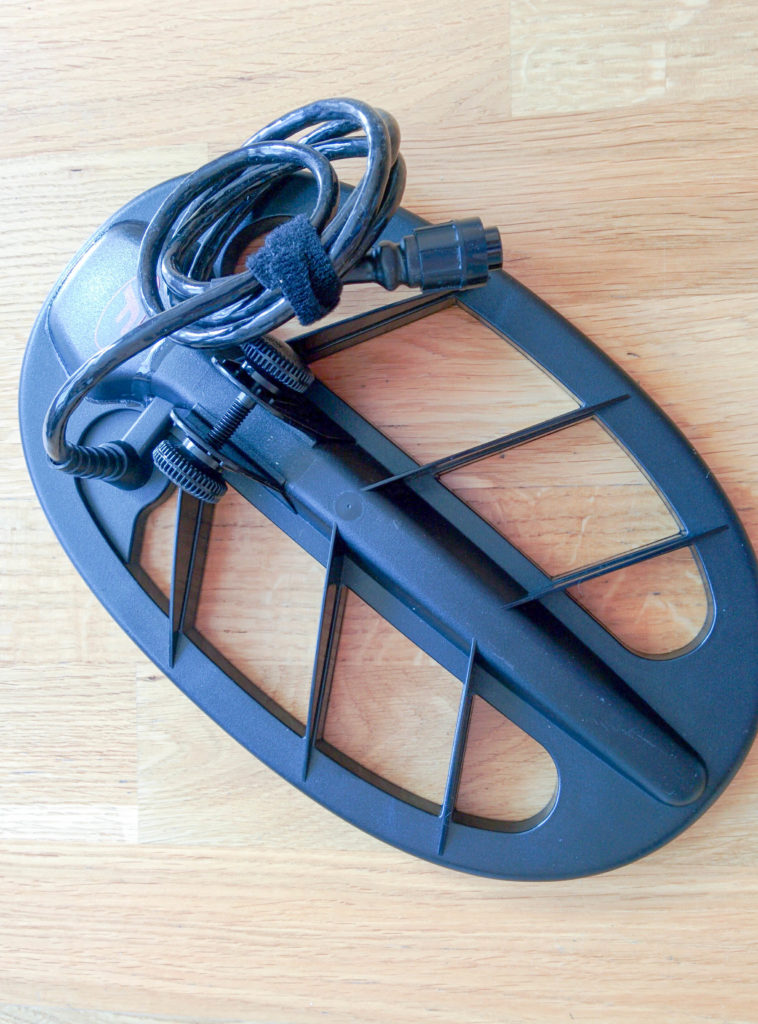 Coil. Fisher F44 metal detector is very lightweight and when you will hold a coil you will understand that probably that coil is empty inside. No epoxy like in another coils and it also has own pros and cons. Pros is – it's lightweight and if you will use that detector with such coil only on a field or your local park/beach that will be ok for you, so don't worry and don't read the cons. Cons is if your detecting comes in dangerous areas, like old battlefields, forests or your fields are full of stones probably in one day you will damage a coil and will need to buy a new one or repair it. Depends on damage level. As for me – if you are a beginner and deciding to get that F44 you don't have to worry about it, because most likely you will detect in safety areas and that coil will stand very long, just don't beat your friends with that.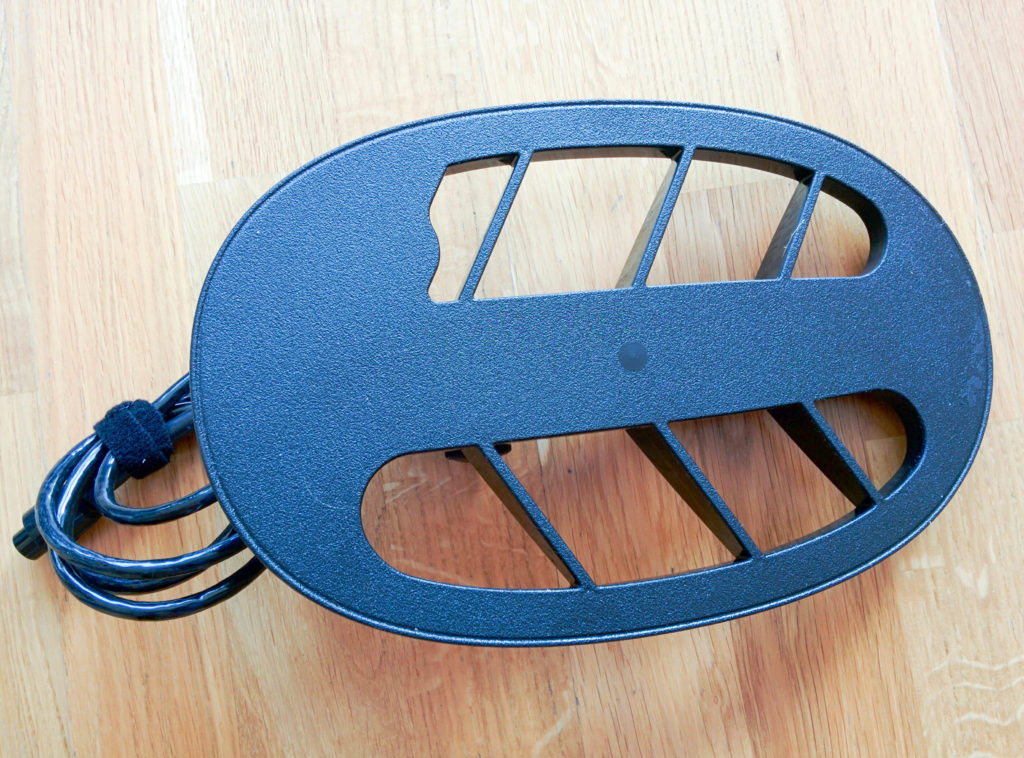 Down side of coil. That black ring in a center of coil is located on both sides, I've checked it and it shows a center of target when you are locating it in pinpoint mode. I see it useful and helpful for beginners.
My impression is – you will get all you need with that because you will need only detector, all another accessories is better to get later when you will understand after your first detecting what you need and what would it be.
I've tested it on a field and very soon will prepare a complete review how to use it and what modes to use. Just stay tuned, share it with your friends and comment if you have any suggestions or questions, we will be able to help you with that.
More info about Fisher F44 specs you will find here and I will collect everything about F44 here. Happy Hunting!