Looking for a new place for coins hunting with ACE 400i (photos+)
I decided to spend my Sunday morning looking for a new place for coin hunting. According to this idea I went through the really old alleys near the former estate.
Now this place looking abandoned. It's golden time gone away many years ago, but there were some visitors walking around and watching me with an interest while I was jumping from side to side over the road waving my ACE 400i detector with CORS Lab Cannon searching coil.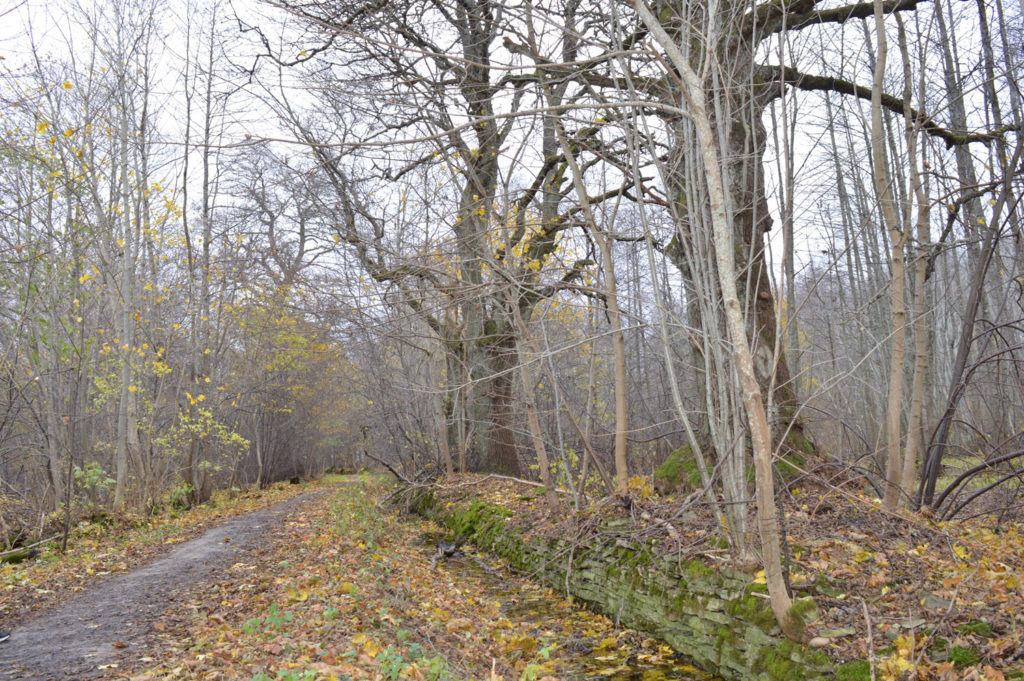 At the beginning of this walkway there were a lot of rubbish and I wasn't really detecting there, skipped first 100 meters. After a while I noticed old farm's remains beside the road and proceeded in that direction.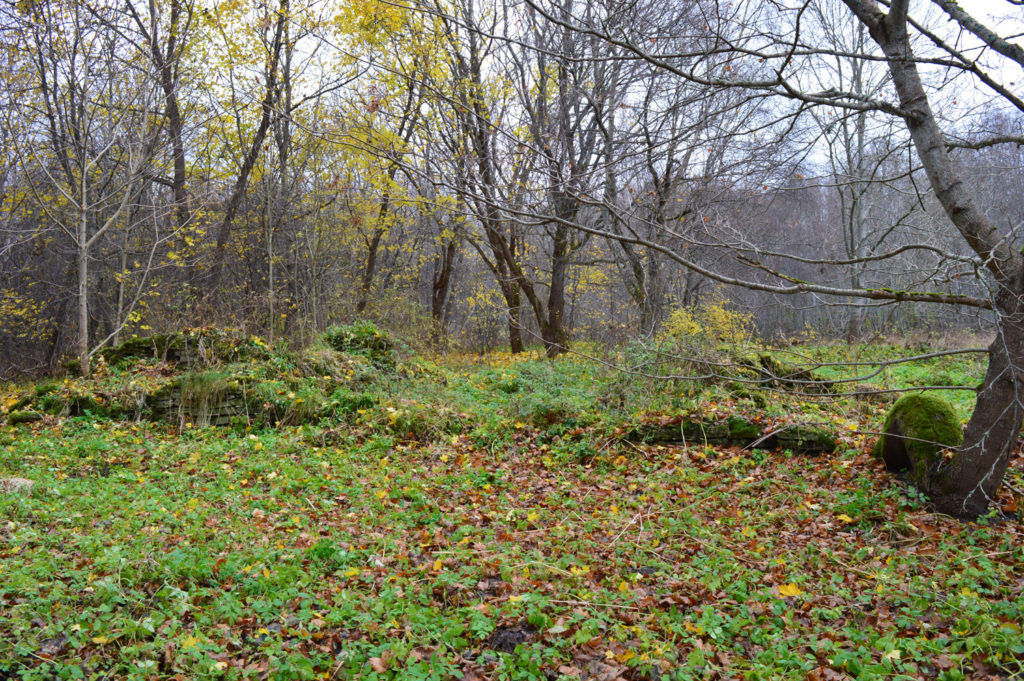 You know what I am going to talk about if you are familiar with metal detecting on a remains of an old village or single farms. There were a lot of trash signals around me and noisy ACE was going mad from the amount of metal pieces left in the ground. Well, it's not a simple task for any detector at all! I am going forward slowly checking one by one signal, step by step… Suddenly, I got a nice strong coin signal which was quite stable. And it really was the copper coin from year 1813! Found just in couple of meters from the old farm's foundation.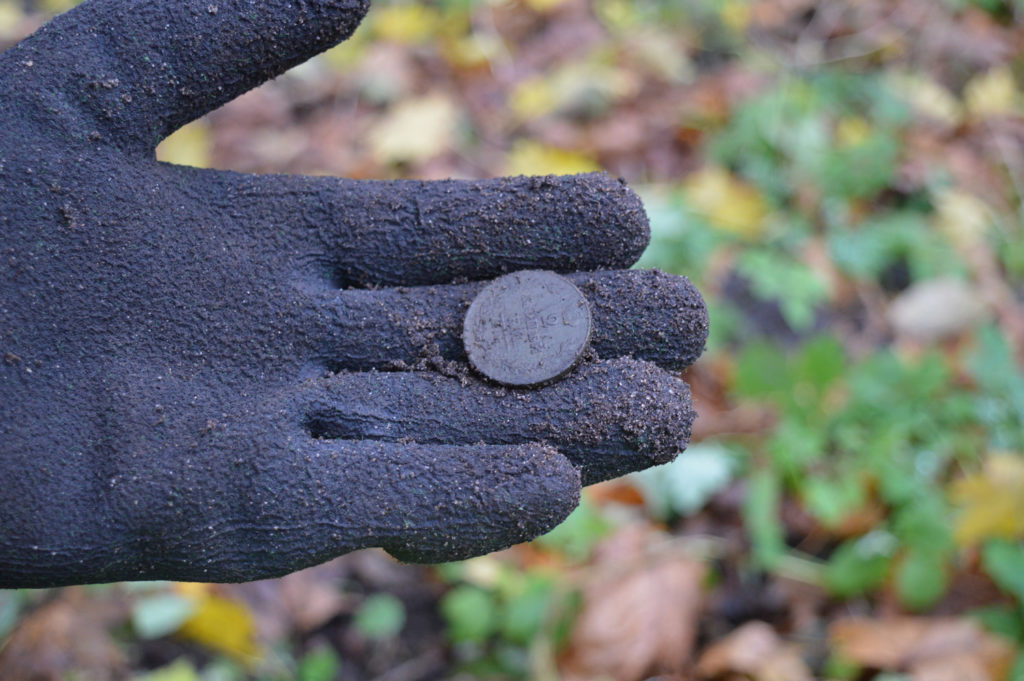 Nice condition, isn't it?! It's Russian 2 kopecks of czar Alexander I. Following the famous rule there was another coin, but dated with 1890s. From my personal experience I know if You find one coin somewhere there should be more!
I walk around the foundation and returned on a walkway. Beside the old chestnut tree I've caught amazing signal for stable VDI 99! While waving my ACE I also figured out the approximate size of the object. It's definitely should be small one like a coin!!! Wow! It's what I've seen after a moment…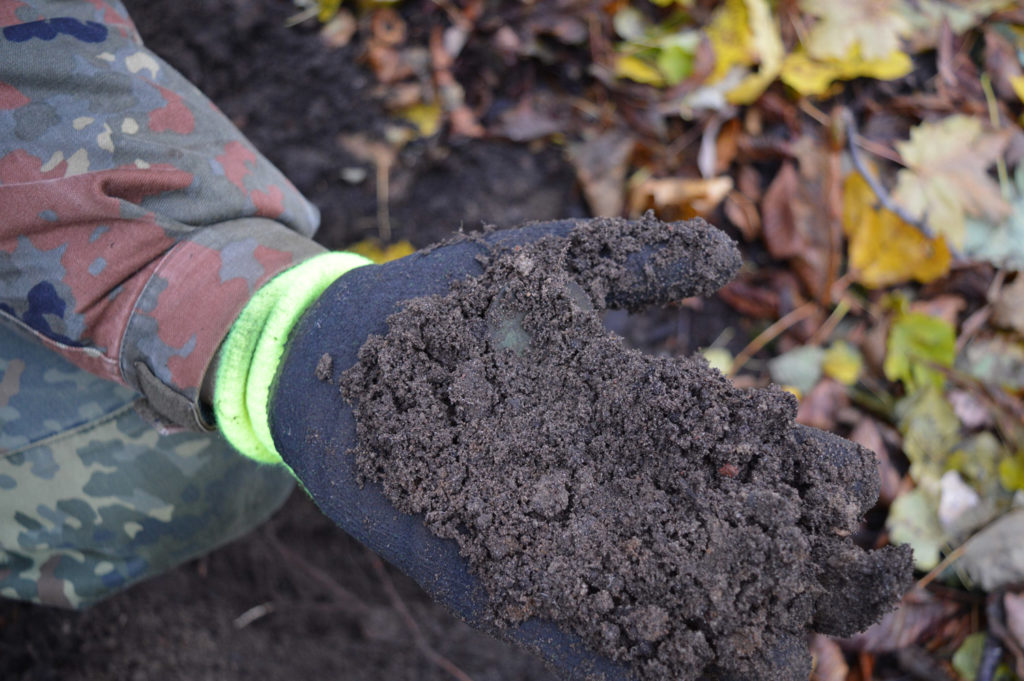 It's big thick copper coin – 5 kopecks of Russian czar Nikolai I dated with 1831. Great find. For me It's third such coin in 2016 among the hundreds of others imperial Russian coins I've found.
Time run away while I was detecting with incredible speed. First time I was there for a reconnaissance trip to figure out if there is something at all. Now I see! It's interesting place to visit for detecting again. In conclusion I would like to show You all three copper coins from 19th century I've found that morning.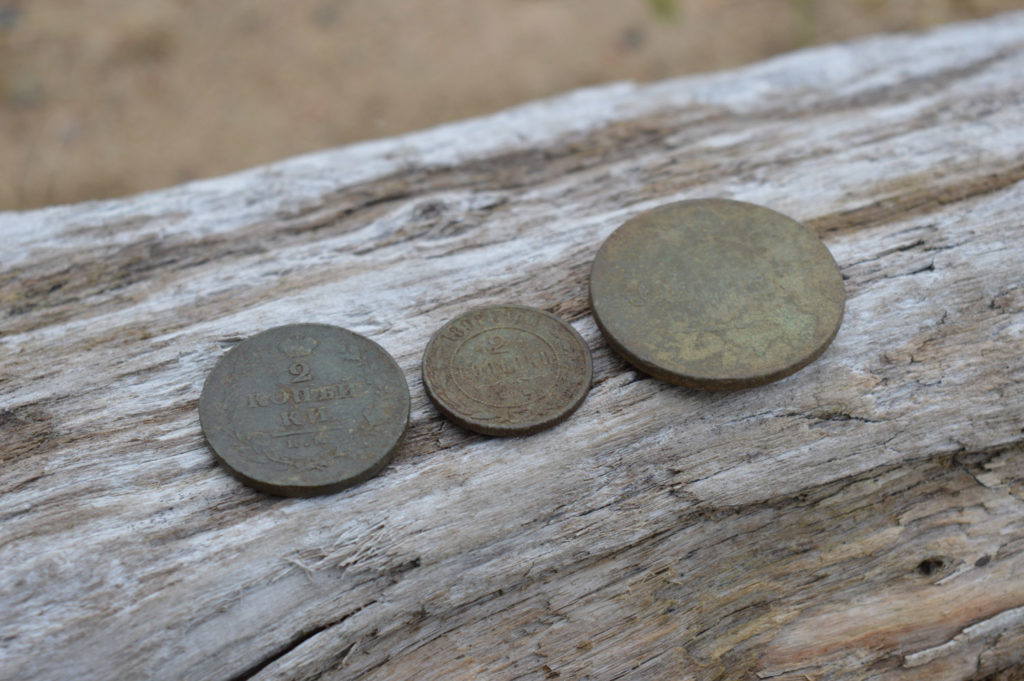 More detecting – more finds! Good luck and have fun while looking for new places!