Garret ACE 400i – what's in the box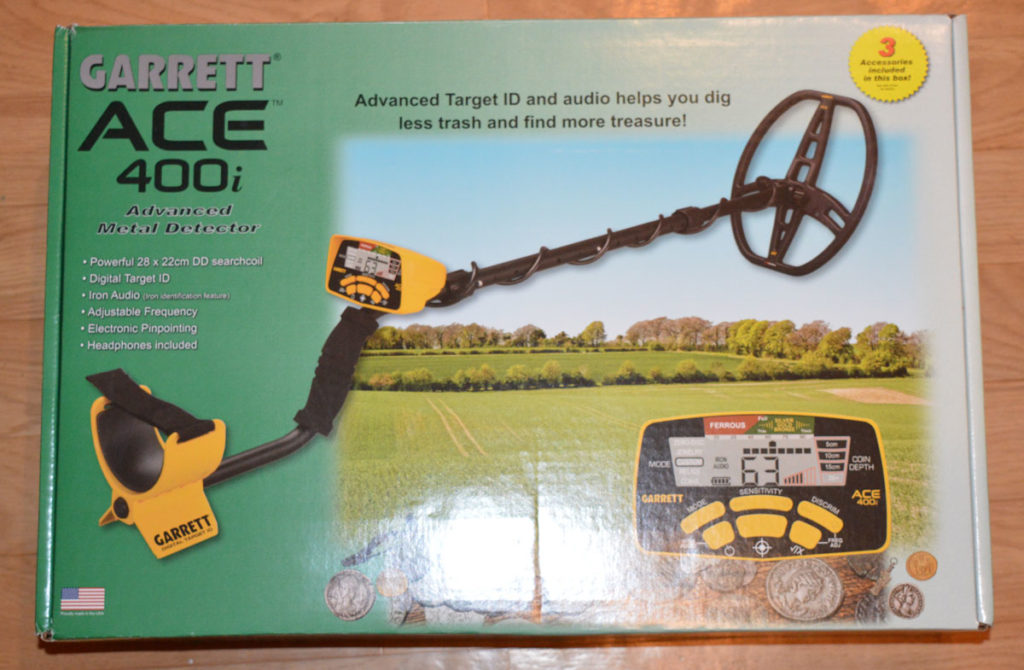 Hi all! Finally I got new Garret ACE 400i and now can describe what's inside the box.  On the top there are some roman coins with green idyllic fields on background. Let's start! To be honest, the box content made me happy.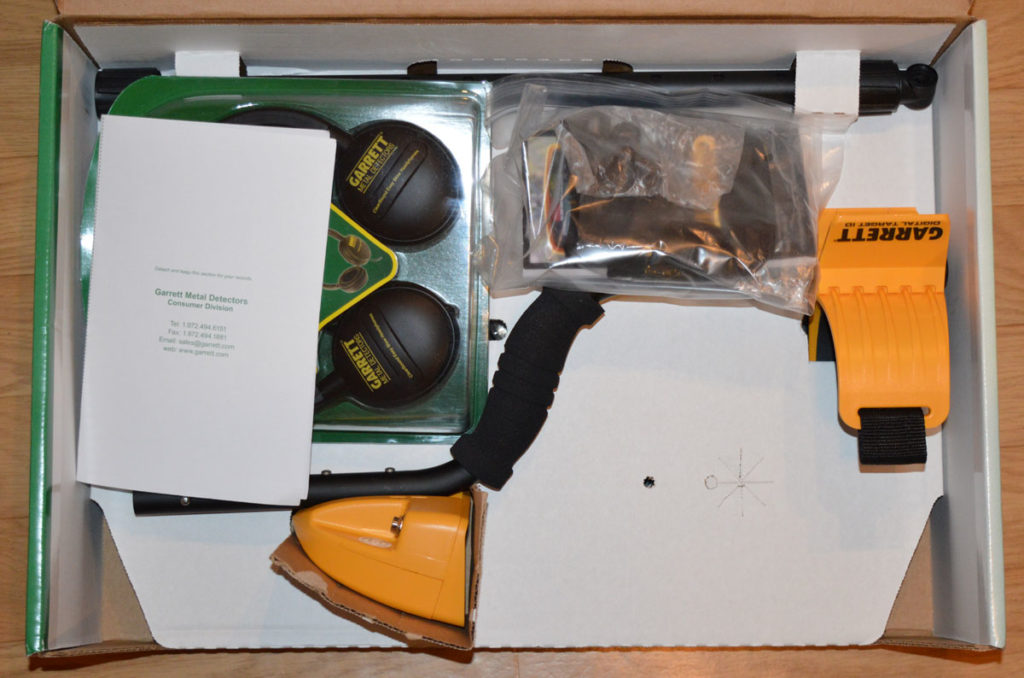 All You need is down here: detector, coil, earphones, covers, warranty, user guide, etc. Now I'll show You all a little bit closer…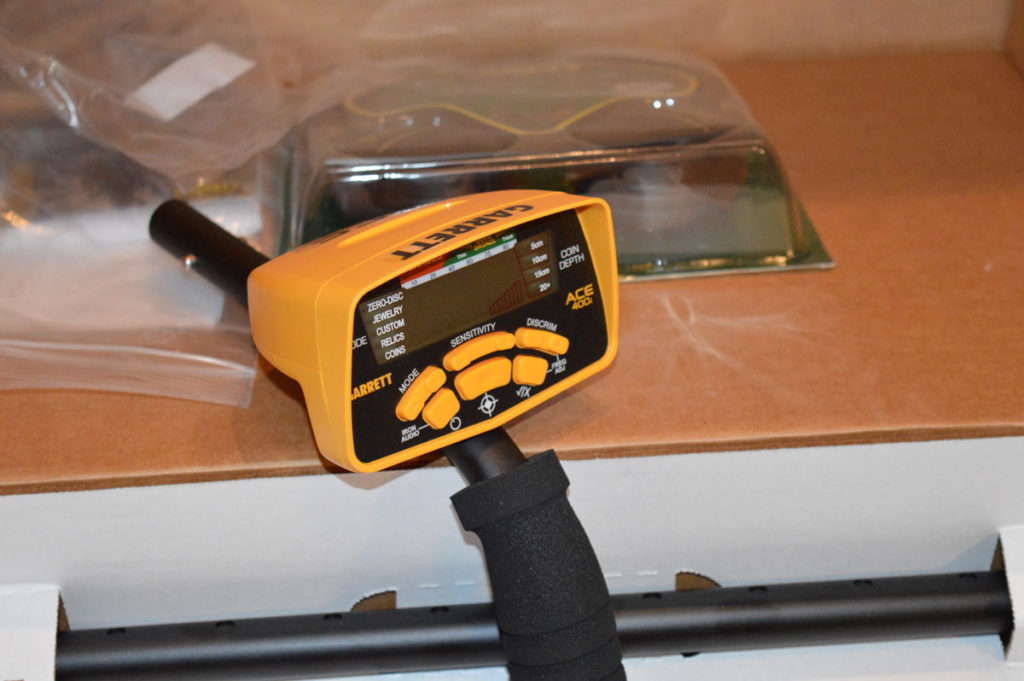 Detector with it's display, which now show you VDI values as well on the middle of the screen. Four batteries on their place ready to use.
Standard DD PROformance ACE. It's size 28 x 22 cm. It's actually waterproof and can be used in water if not really deep.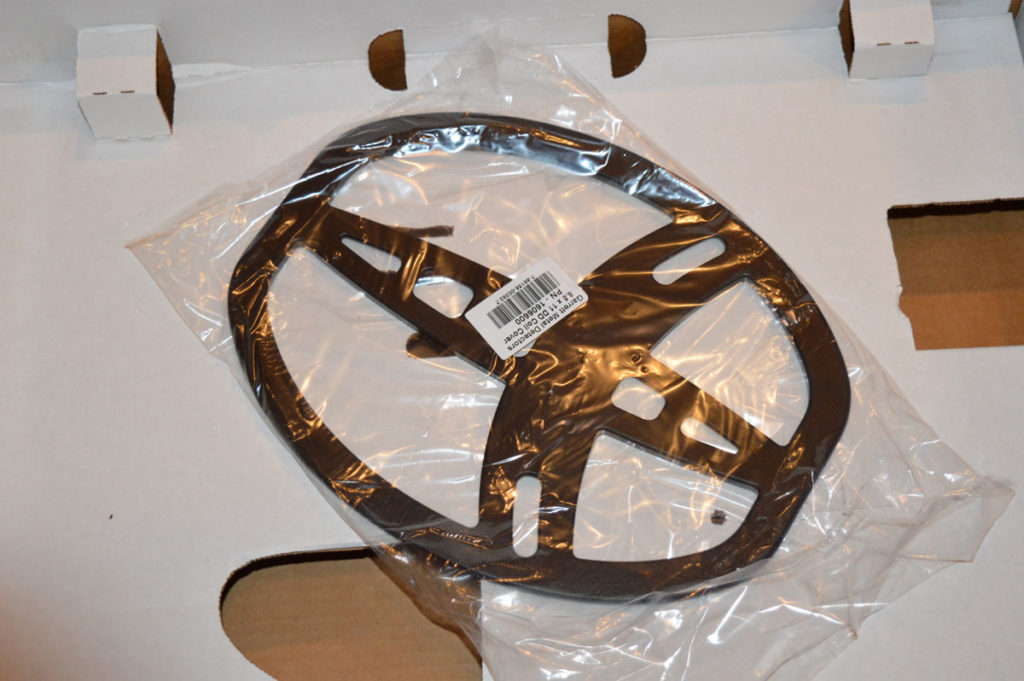 Coil cover comes within this kit. I advice to put it right on from the very beginning to avoid possible damage while being on field.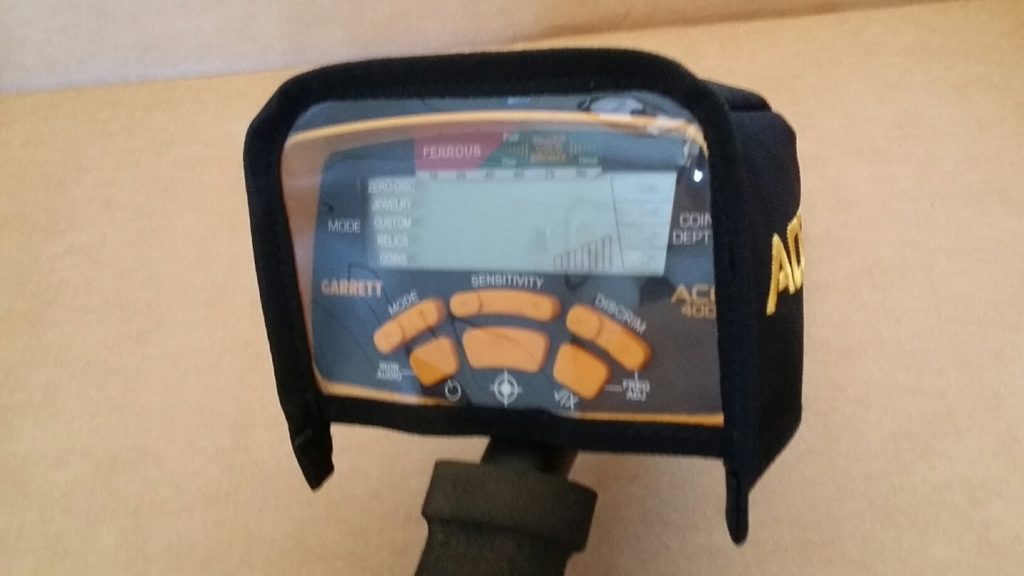 Another advanced option included is cover for detector itself. It helps against water and mud and gives you opportunity to hunt in the rain and even snow.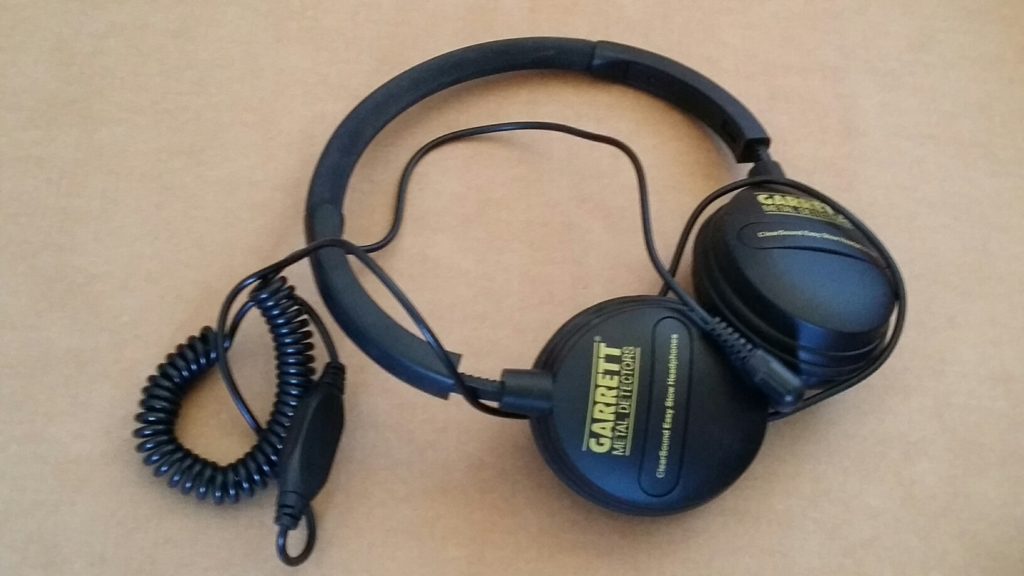 I was really impressed by this headphones. I had some time to test them on the filed during 3-4 hours hunting with new Garret ACE 400i today. This headphones have quite long and comfortable spiral cord with volume controller.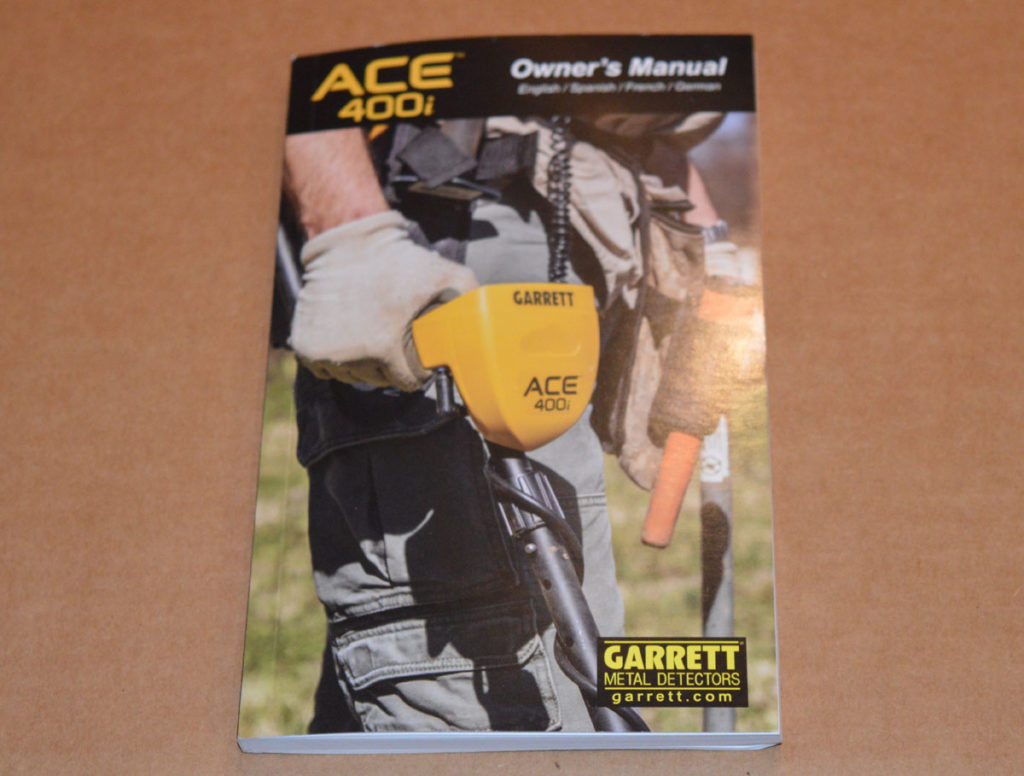 And finally there is paperback book with detector manual, something you need to read carefully before going out for hunting!
Please do not hesitate to ask questions – you are always welcome! 
More reviews can be found here !