First look at the CORS Giant coil! (part 1)
So i finally got the CORS Giant coil! At first sight it looks amazing! I recieved it in a neat, yellow package with their logo written on it.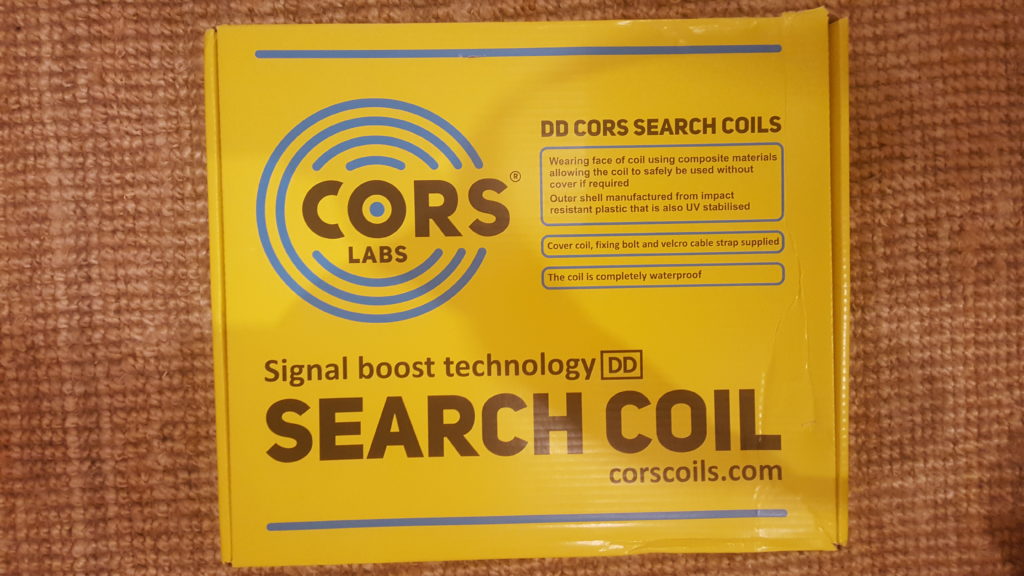 So let us take a look at what is inside this package!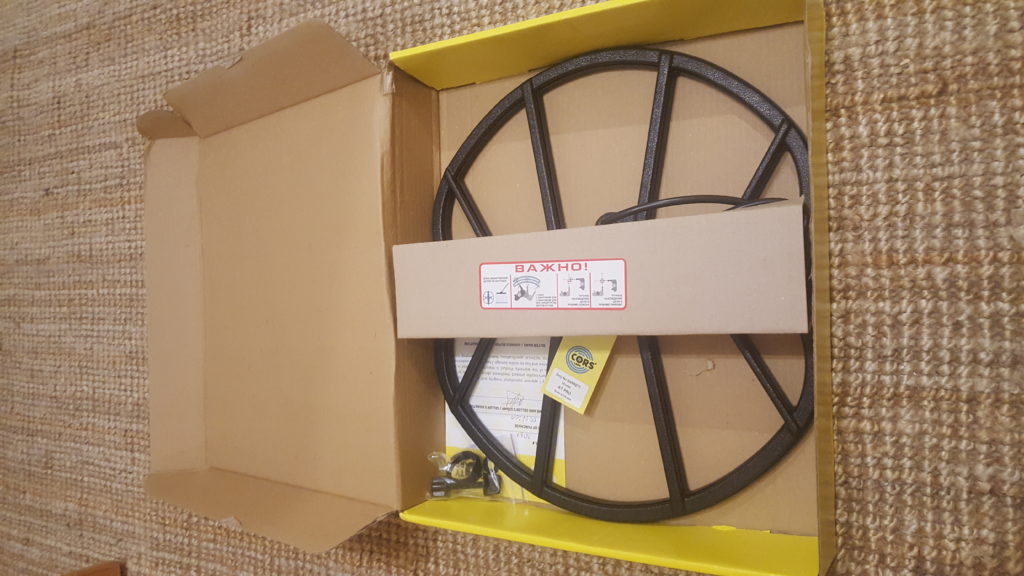 Looks nice right? Besides the CORS coil you get the Rubber rings for fixing the coil on the stem, a fixing bolt, a very handy Velcro cable strap, a warranty and the coil cover for this coil (attached to the coil).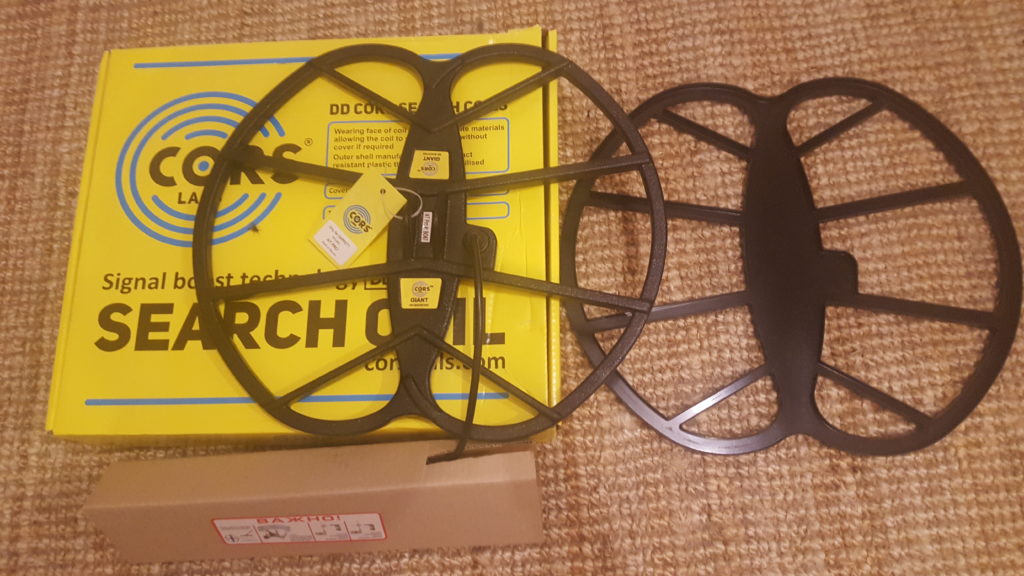 Now let us look at the specifications! The coil is completely waterproof as the standard Garrett AT pro supplied coil. It has an robust coil mounting bracket. It has a protecting cap for the connector. They also claim that the coil Giant is the deepest coil in the world, which is confirmed by tests of experts. The coil is excellent for finding large and small targets. It has +50% mor depth than the standard AT pro coil, and +40% more ground coverage. This coil is recommended for open terrain. It weighs 920 g, and is 15×17″! (38x43cm). Just to give you an idea of how big it is, here is this coil besides the Garrett AT pro standard coil!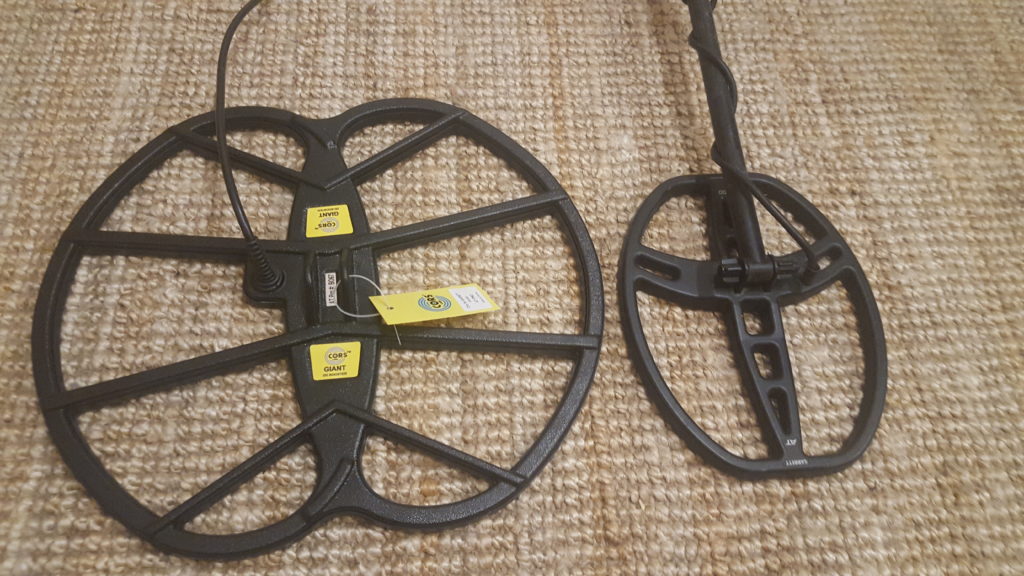 I cant wait to get going with this coil! It looks powerful and i cant wait to test it out! More posts about this coil is going to come in the future:) Feel free to comment and ask questions!