Digging with the CORS Giant coil! (review, photos+)
So, not looking at the awful weather over here, i managed to squeeze in a couple of hours of detecting between the rainstorms. I went out to try out my new CORS Giant coil, and to be honest, i got some unexpected surprises.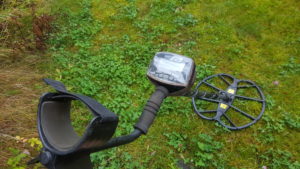 First of all, when i started assembling it, the bolt to the coil caught my attention. The bolt that comes with the Giant coil is kind of "weak" to say it that way. If you tighten it too much it starts "bending", and it looks like its about to break. And with such a heavy coil i would prefer not to have it tightened so it does not hang loose on the rod, so therfore i had to use the bolt from the standard Garrett coil.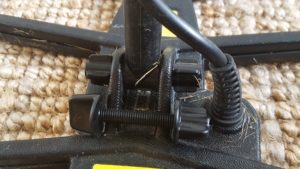 But after i got that solved, i started detecting. I have read many places that big coils are bad for picking up small objects, but now im starting to doubt that. Why? Because one of my first signals was this: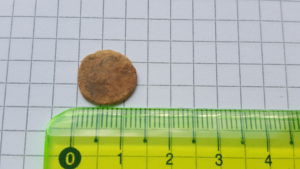 It is a tiny zinc coin, but i still got it as a good signal. And during the day i gt a lot of other tiny finds aswell.
The second thing that surprised me was the pinpoint accuracy. The bigger coils are supposed to have a worse pinpoint accuracy than the smaller ones, but this one had just as good, if not better than the standard Garrett coil. I almost never had to dig more holes than one.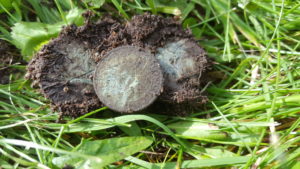 This coil is noticeably heavier than the Garrett coil, but honestly when i started digging i almost didn't notice it.
Even though i got more and deeper finds with this new coil, i also got a lot more of trash, as expected. But overall i got some hours of detecting and i am pretty satisfied with the result. I detected in an area where i (and other people) have detected a lot of times already, so you can say that this area was "over-searched". But when i tried to go there with my new coil i still found some items, and here they are: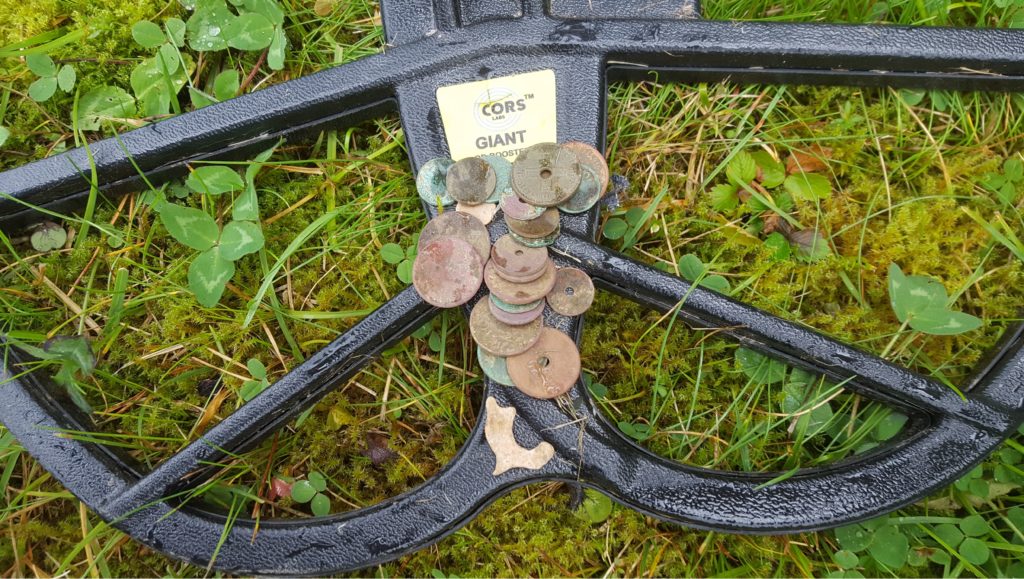 I mostly found coins, but also other items like keys and a bronze decoration. The most unexpected find was a Danish "25 øre".
Overall, im pretty satisfied with this coils preformance, and honestly i got more than i expected.
Want to read more about this coil? Click here