DD coil Minelab 15 "3 kHz for the X-Terra Series
Recently, i got my hands on the famous Minelab X-Terra 705, and two coils with it. Because what is a blog without X-Terra 705?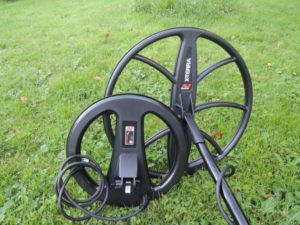 Here it is, a 15 inches round coil. "Why you need it, especially in 3 kHz?" you may ask. I want to "clear" all the places i usually search, and I was wondering how the change of the device frequency can affect this. I have a few detectors, but all of them have a high or a medium frequency, therfore i decided to take the low frequency "steering wheel" coil.
Some diggers told me that this is the standard coil for Minelab, and that it has a  copy of similar coils from Coiltek, seein in the photo below: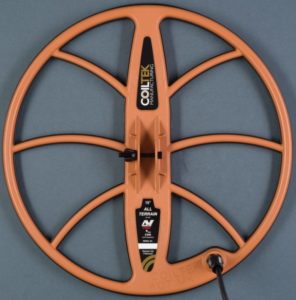 In fact, this is because coils for Minelab are now produced by Coiltek since the beginning of 2016 year, I do not know whether Coiltek wil continue releasing similar coils or if they soon will release another new coil.
The coil from different angles: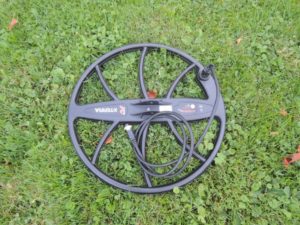 Interestingly, the coil is not supplied in a box, as the Mars MD / Nel, for example, but it comes in a package with a cardboard label above.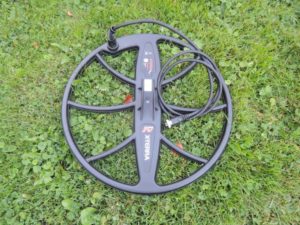 Maybe that's a simple solution, but the most important thing is that the whole coil should be sold under a warranty from your dealer.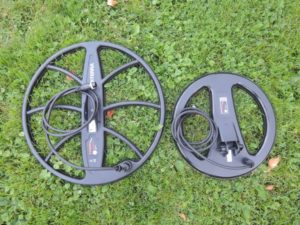 Of course, compared with the usual 10'5 "DD 7.5 kHz coil it looks pretty big, but it sits on the detector quite good, even though it is necessary to get used to it, because the weight slightly increased.
About how it will shot itself in the field, I will write in a separate article after a few digging trips with.