187 Silver Roman Denarius found in UK – new treasure (+photos!)
Take a look guys, this is Dan Stevenson from UK and he is a new hero in the World of Metal Detecting. Finding a treasure is a "once per lifetime event" and he won this challenge: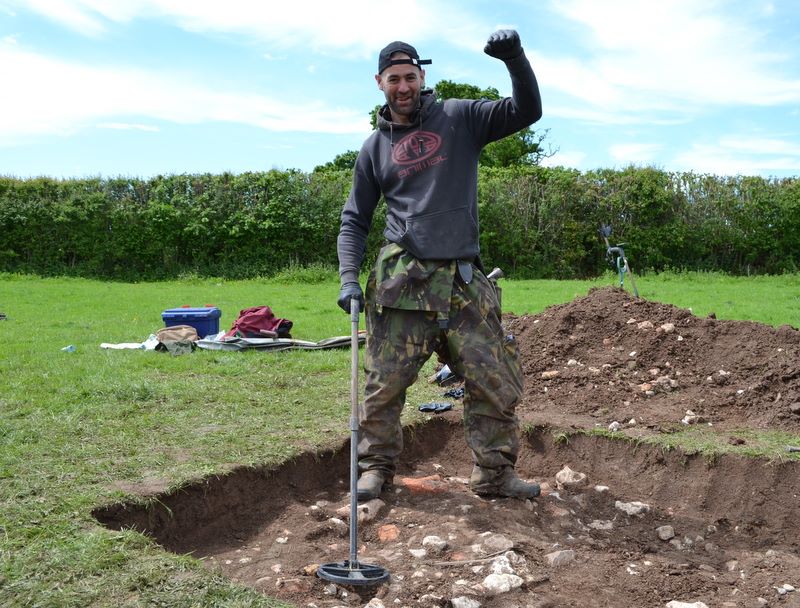 Nice pic to post it on the wall. 😉
So, guys with XP Deus are making records this years. Two weeks ago guys from Estonia have found 2 treasure on the one field – click here to check a story, also using French company XP metal detector XP Deus.
In interview he said:
The signal was not perfect but I just had a good feeling about it, I dug down around 10" and recovered some pieces of lead, then checked the hole and heard another signal.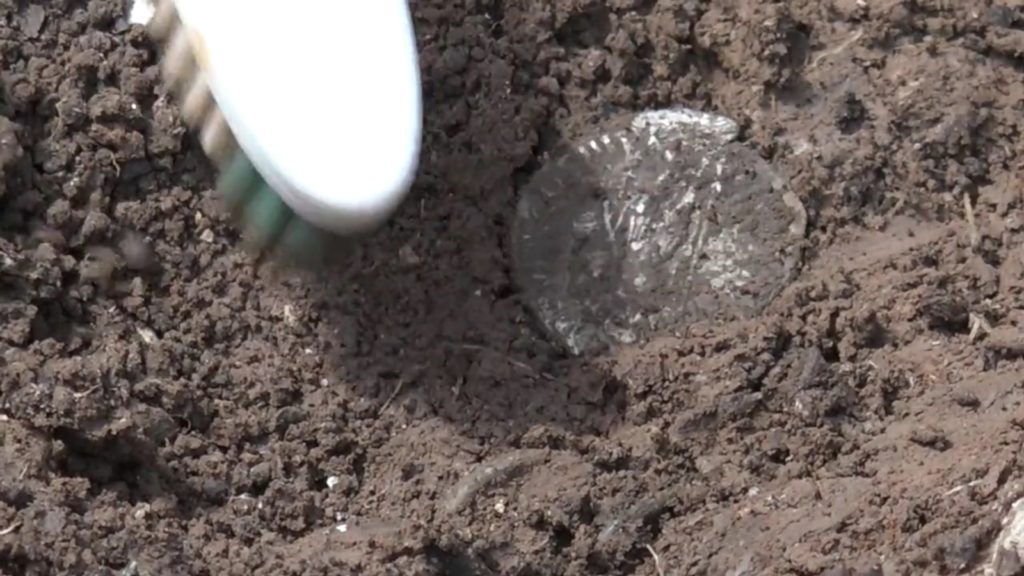 As he pulled another scoop of earth out he could see the Silver coins in the spoil. That was a 187 Silver Roman Denarius. Why signal was not perfect? As mentioned Dan: there were nails present in the hole and coins were orientated in different positions.
Of course he called a local Archeologist and they excavated a treasure with Dan and his club: Southern Detectorist club in UK.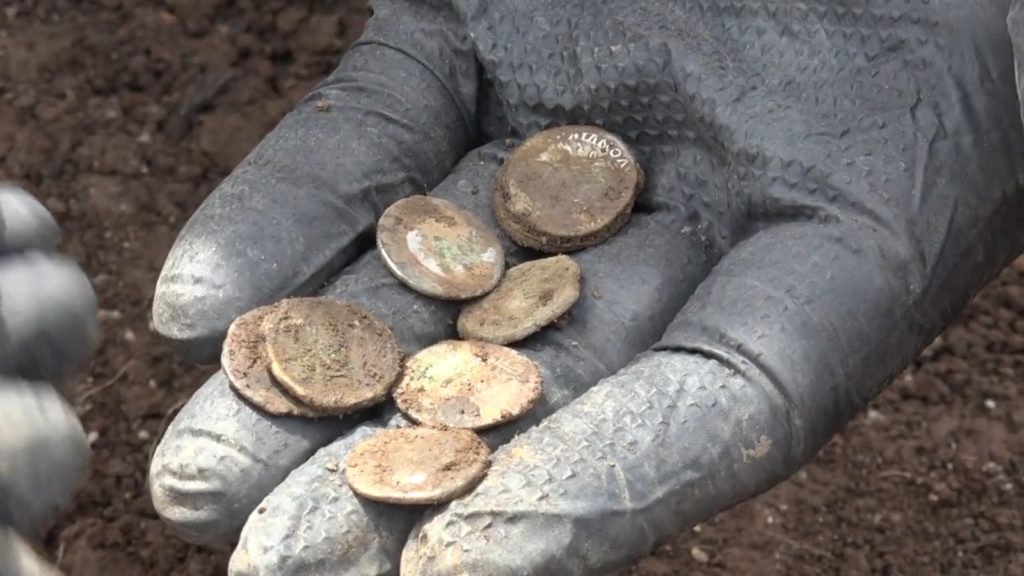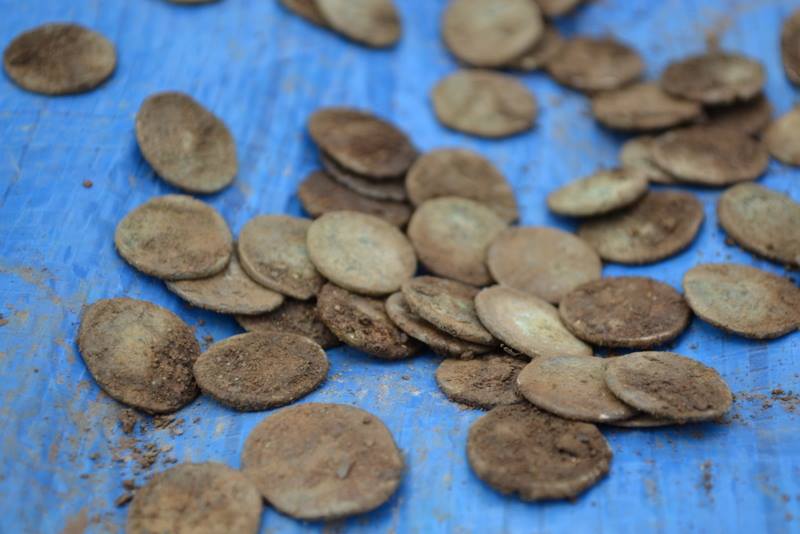 And that's a Dan and his friends from club: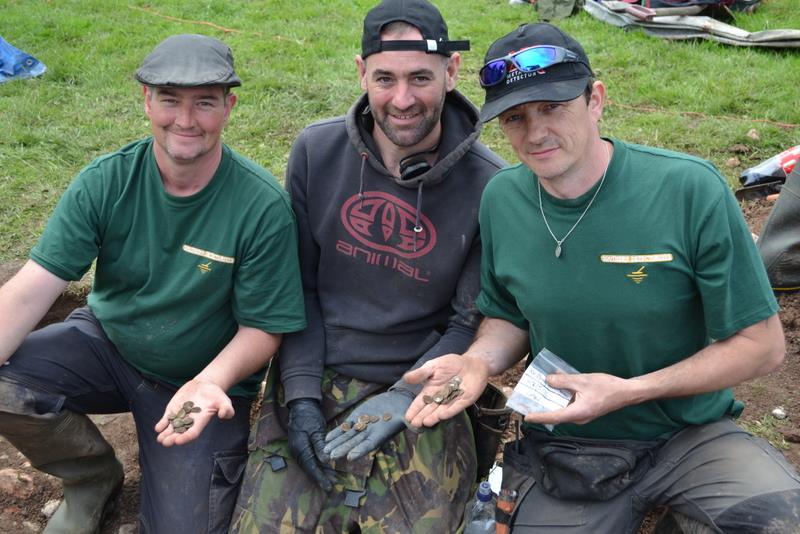 Congrats to Dan!
What I can add? Always check the signal and double check the hole and deep signals and probably once in a lifetime you will find something interesting than just a lost coins. 😉
P.S. Pictures and info provided by XP Metal Detectors company.
I'm collecting all nice finds here and if you need more info about metal detector XP Deus simply click here, my friend!