Tek-Point – a new pinpointer by Teknetics announced! (photo and video+) – Updated!
Finally it is announced – a new pinpointer by famous manufacturer and designer of metal detectors and equipment! We still have no any specs or data about it, only video, but I have tested that pin in September 2017 and to be honest, I was impressed by its airtest results on 1 EUR coin.
What is your opinion? Does pinpointer need such a performance on depth? Overall, it is going to be interesting product to all Teknetics fans and lovers! More data will be published soon, stay tuned.
PROMO-CODE for order!
You can order yours pinpointer on tekneticsdirect.com with my promo-code:
PROMO-CODE: A1479
And get an additional discount and free ground shipping!
Update!
Got more information about new pinpointer by Teknetics. Check this infographics.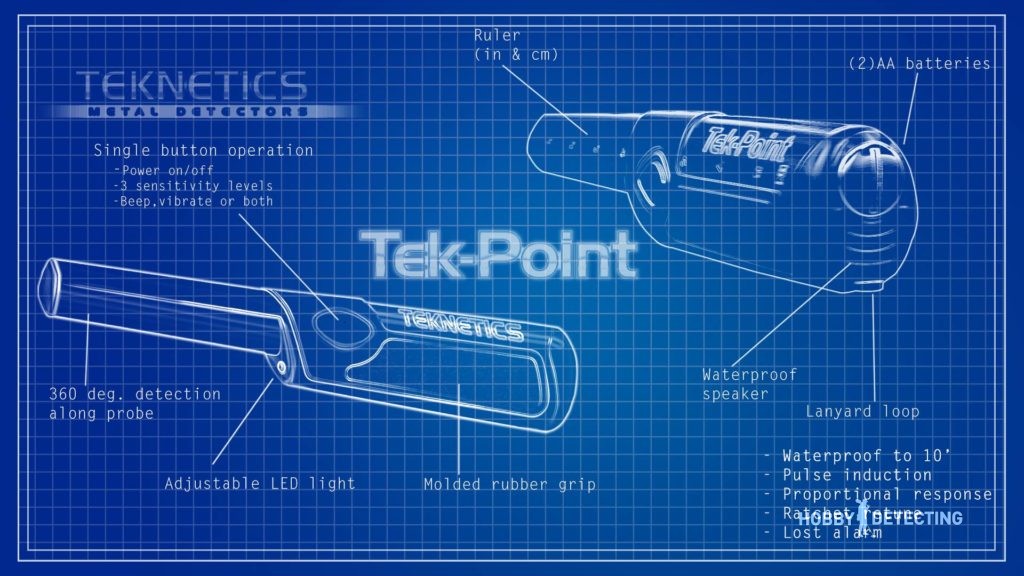 It has a lot of new features! For example:
3 sensitivity levels
It is pulse induction technology – so any difficult soil or salt water is no more a problem for detecting
Adjustable LED light
Operates by 2 AA batteries
Waterproof to 10′ or 3 m
Propotrional response
Lost alarm!
Well, that pinpointer looks very promising right now!
Update – new manufacturer video!
Video is about all features and specs of new pinpointer.