First look at the CORS Fire coil!
So I finally received a new coil from CORS Labs, the CORS Fire! A little annotation before i begin this review: I have this coil for my Garrett AT Pro, but it is also available for other detectors.
First off, let's start with some specifications for this coil:
-The size of this coil is 38 cm/ 15″
-It weighs 750g, which is a good weight for this coil.
-Both coil and cable are completely waterproof, which means you can use it to search underwater.
-It is fully possible to use this coil whitout it's coil cover, but it is still recommended to use the cover for the coil to  last longer.
-CORS also claims that the coil mounting bracket is "extremley robust"
Secondly, let's see what's found inside the box: the coil itself with the cable, (the cable also has a protective cap at the connector) the coil cover, rubber rings, fixing bolt, cable strap and of course the warranty card.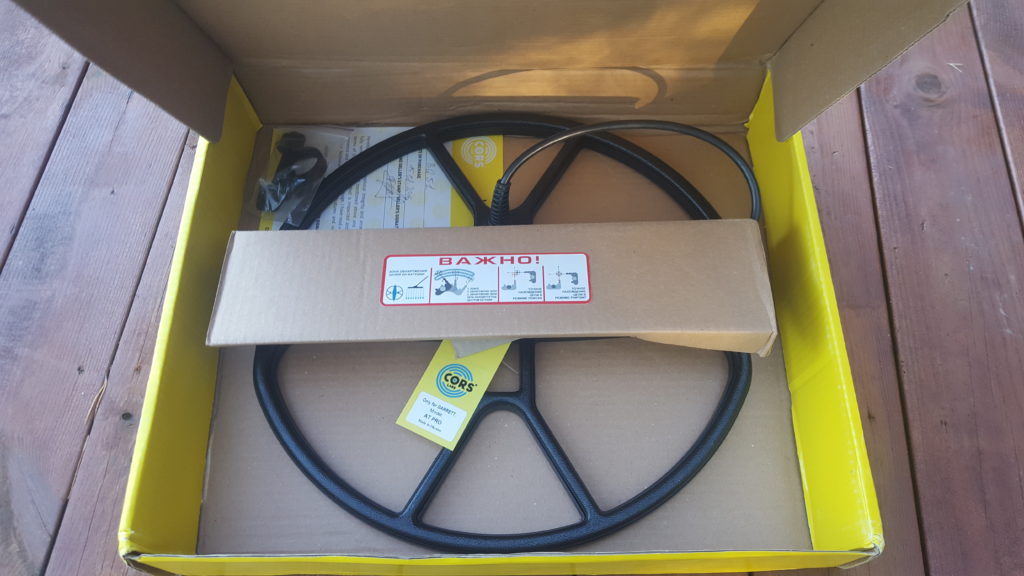 The box itself is the usual, neat yellow CORS box, which i like the design on.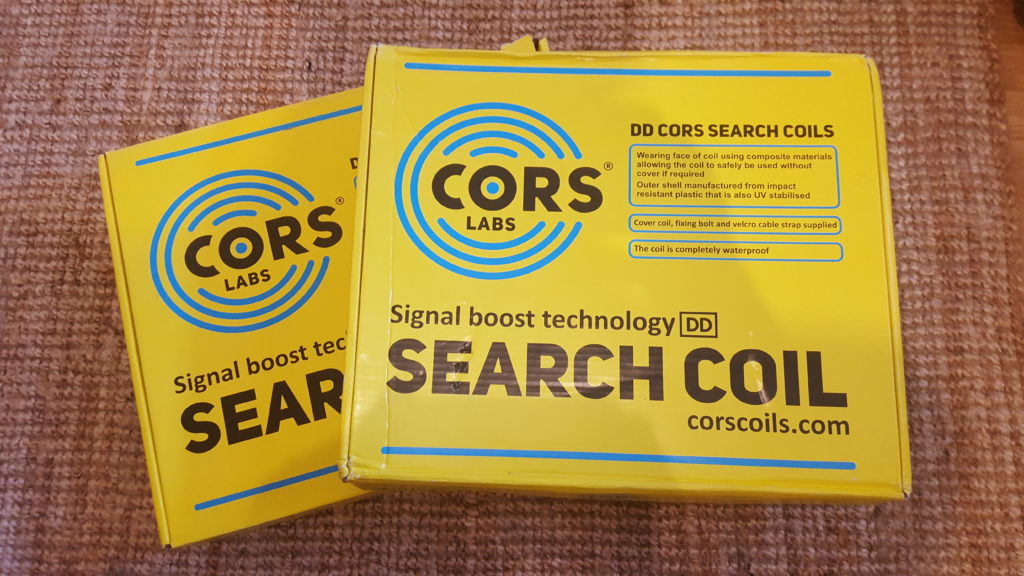 This is a big coil, it is 38 cm as i mentioned and just to give you an impression of how big it is, here it is besides the standard AT Pro coil: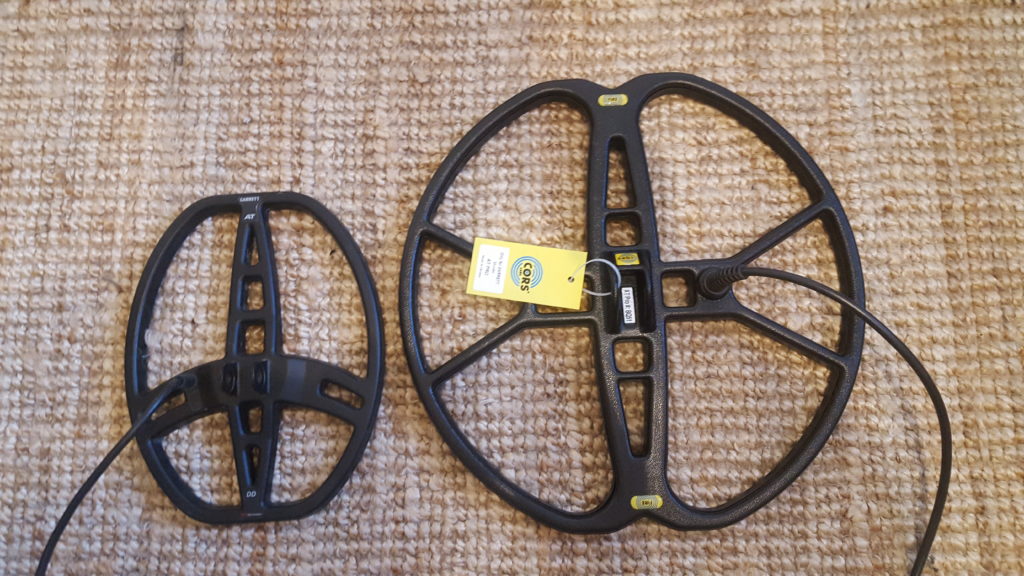 One thing that i immediatley niticed on this coil which was different from my other CORS coil, is the little "reinforcement", or however i should call it at the coil mounting bracket.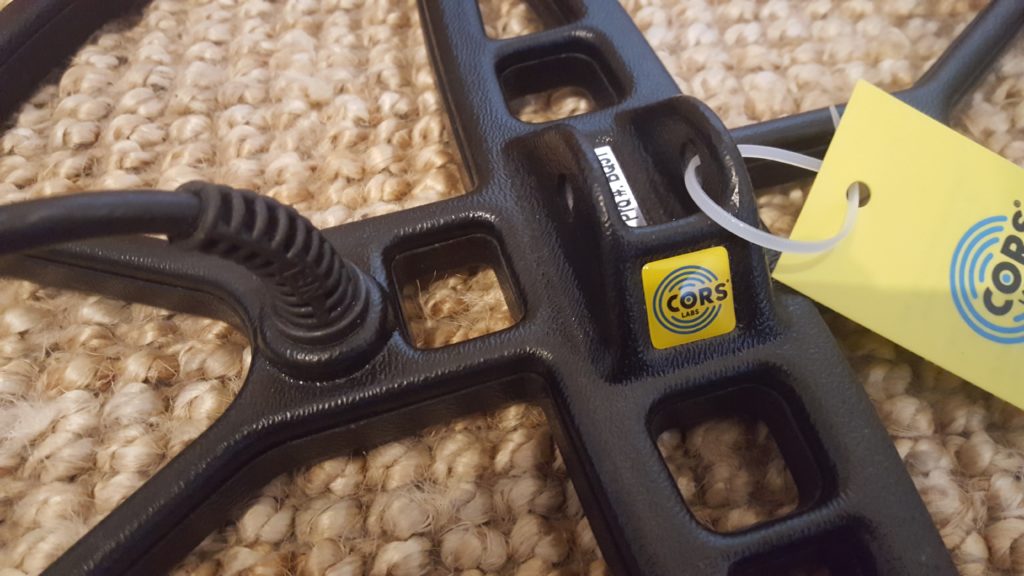 I don't know what it is meant for, but i will guess to reinforce the mounting "ears" on the coil, as i have heard stories about them breaking off.
This looks like an amazing coil and i can't wait to get out detecting with it! Want to read more about CORS coils? I have all my posts about them here!