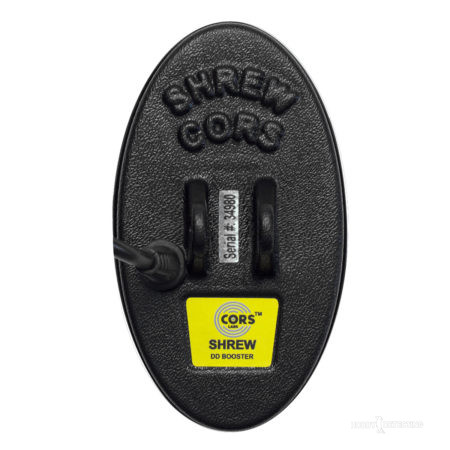 Coil manufactured by Cors.
Coil type: DD
Coil shape: Ellipse
Size: 17 cm x 9 cm, 6.5″ x 3.5″ inches
Coil designed for most of the metal detectors models. It is good for detecting in areas with a lot of metal trash in the ground, like parks, populated areas and so on.
Check out this review: