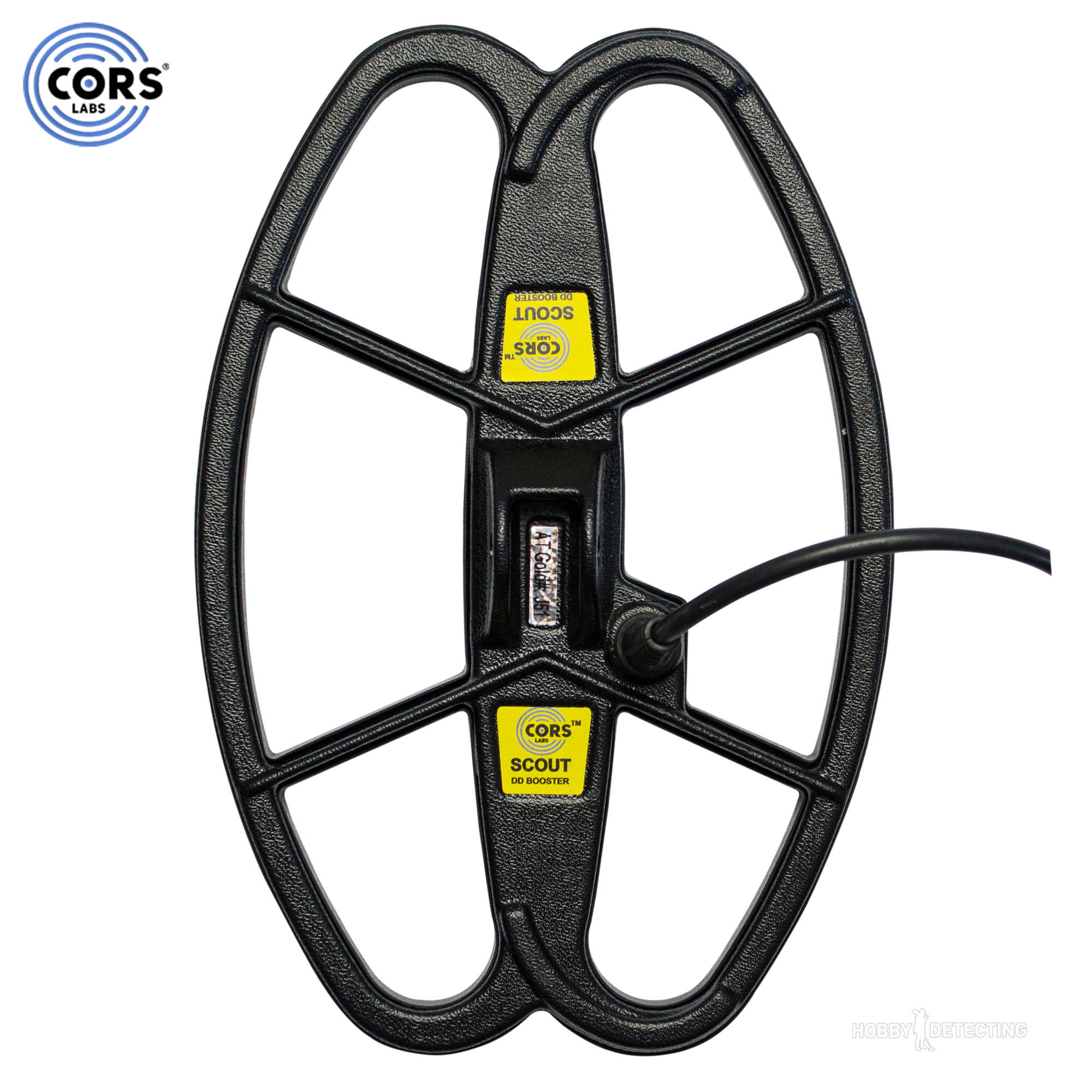 Coil manufactured by Cors.
Coil type: DD
Coil shape: Ellipse
Size: 31.7 cm x 22 cm, 12.5″ x 7.5″ inches
Compatible with almost all of the models of metal detectors. Ideal solution for every purpose and way of detecting. The best option to change optional manufacturer coil of your metal detector.
CORS video (review and depth test):